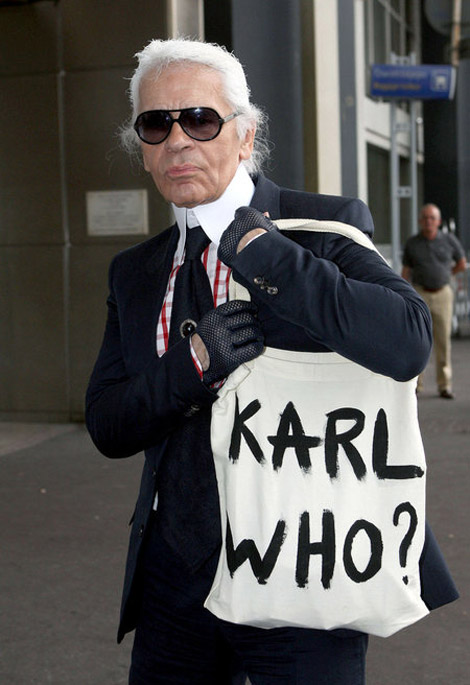 It looks like Karl Lagerfeld is joining the "High-end Designers for Mass Market Retail Chains" club for 2011. He's joining Donatella Versace (she's doing a line for H&M, remember?) and collaborating with Macy's "Impulse" for a limited-edition capsule women's collection set to launch on August 31. The collection will be sold in nearly 235 Macy's stores across the nation and on macys.com.
"To me Macy's is the perfect department store in the US where everybody can find what they're looking for without ruining their budget," said Lagerfeld in a statement. "That's why I am happy to make this limited collection just for Macy's."
Carrying his signature modern-meets-classic aesthetic, the price tag will be reasonable compared to "normal" Lagerfeld fare, averaging $50 to $170.
Take a peek at some sketches of the collection (courtesy of Fashionologie.com):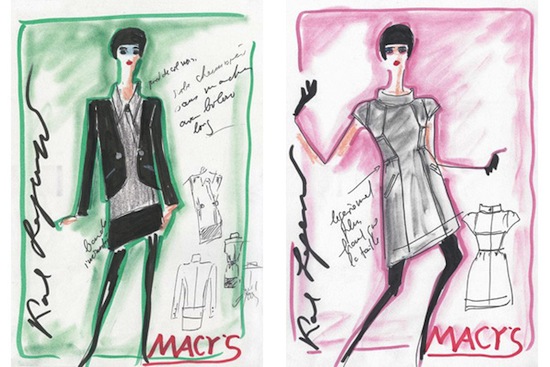 What are your thoughts on the collaboration? Will you be falling in line for Lagerfeld's Macy's?