Sarah Burton, creative director of Alexander McQueen, and Philip Treacy, milliner. We hope you already know who they are –...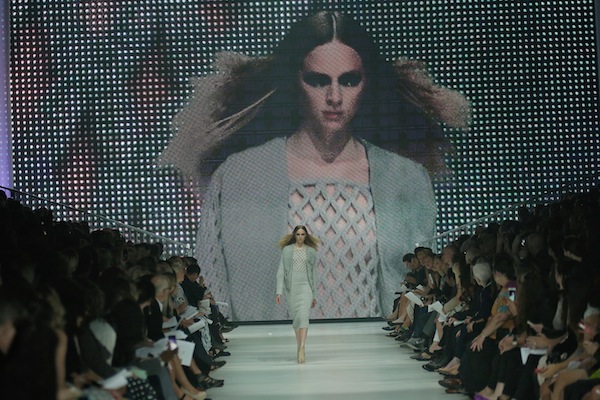 A model walks the runway in a look from Pipatchara Kaeojinda and Emma Mengchen Yang's fashion and knitwear design collaboration....
Jayne Seward and Stephan Rabimov speak to styling students. Photo Courtesy of Randy Brooke. In addition to our amazing Guests...