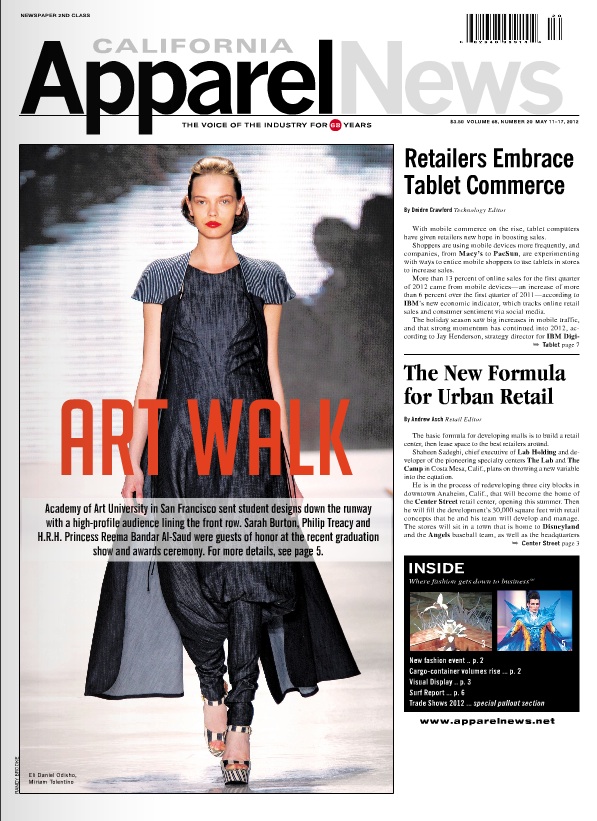 Another one for the press books – the students' collections from the Academy of Art University Graduation Fashion Show were featured in California Apparel News! Jayne Seward, the publication's fashion editor, wrote a great piece highlighting some looks from the show as well as the internships and awards. Here is a preview:
The fashion show was a high-energy production, showcasing the collections of graduating students, who designed across the categories of womenswear, menswear, knitwear, textiles, accessories and technical design…Design inspiration ranged from Jan van Eyck paintings to Gibson Girls and 1960s horror films. Visibly evident were the craftsmanship, knitwear expertise and printing techniques that are taught at the school.
And, the publication featured a design by Eli Daniel Odisho with textiles by Miram Tolentino on the cover – so amazing!
Head over to California Apparel News to read the entire article.