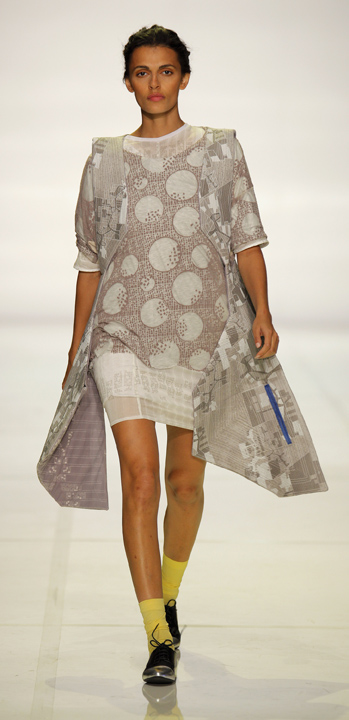 Fashion Design and Textile Design Collaboration:
Eric Jonas Holbreich, BFA Fashion Design
Hometown: Indianapolis, IN
Inspiration: Inflation, deflation and minimal seaming and to create less waste.
Camille Bucu, BFA Textile Design
Hometown: Burbank, CA
Inspiration: Modern architecture.
All photos by Randy Brooke
For more pictures and new from our San Francisco Graduation Show, click here.