Last week, some School of Fashion students helped dress some of the fine models at the Eco-Fashion Show at Global Green USA's 5th Annual Gorgeous and Green San Francisco Benefit. Thomas-Ray Eccles (a.k.a. T-Ray) along with Johnny Aguilar, Sasha Nelson, Ashley Wells, Casey Evangelista, Michelle Chen, Kali Clark, Gena Banducci, Taryn Santa Cruz, Sebastian Vos, and Paula Kidwell were the team that made sure all the models got into their runway looks in a timely manner.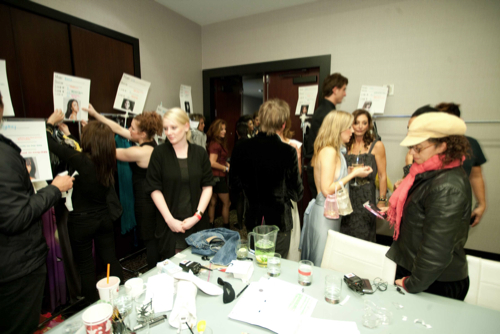 The students work their magic backstage
Among those garments were pieces by alumna Sara Shepherd as well as a garment by the 1OAK team.
For more pictures of the event follow the jump.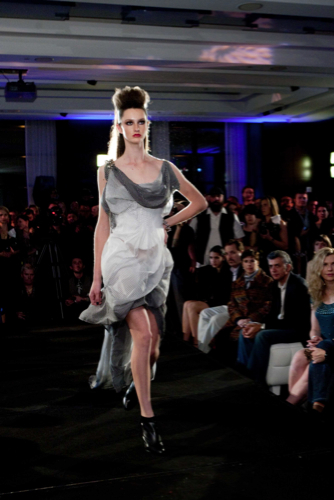 From Sara Shepherd's Spring 2010 collection (All photos by Drew Altizer Photography)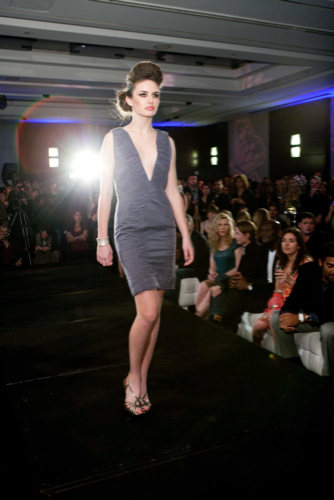 A piece by the 1OAK team
For more pictures browse through the gallery: