British supermodels strut on the catwalk. From L-R: Lily Cole, Stella Tennant, Karen Elson, Kate Moss, Lily Donaldson, Naomi Campbell,...
The U.S. Women's Gymnastics team. Photo Courtesy of Reuters.  Olympics mania has yet to subside. We are still hopelessly glued...
The Olympics are now well under way, and they've pretty much taken over our daily lives. We've been strategically avoiding...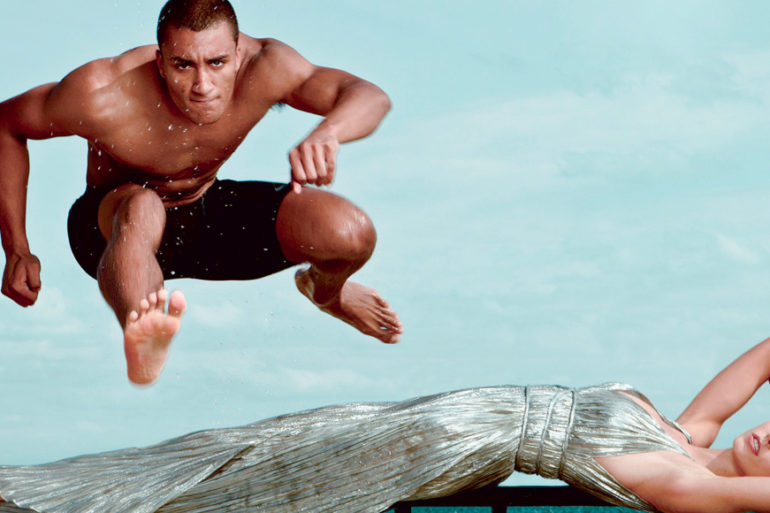 Photo by Annie Liebovitz for Vogue. There's no denying it – we've got Olympics fever. So for today's Monday Morning...
Olympic Rings by Zevs. The day has finally come – the 2012 Summer Olympics! Tune into the Opening Ceremony this...