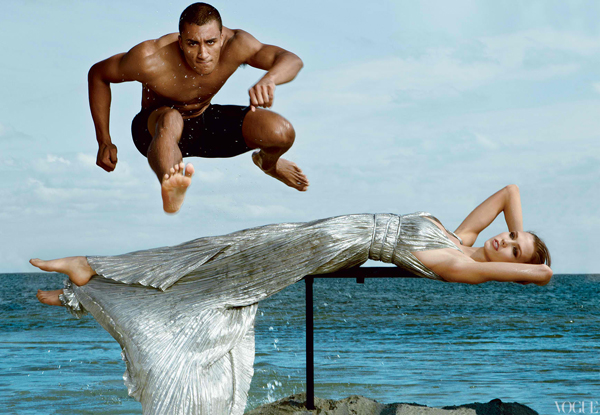 Photo by Annie Liebovitz for Vogue.
There's no denying it – we've got Olympics fever. So for today's Monday Morning Photo, we've chosen an image that plays into the athlete-mania that has taken over our lives. This image was part of an editorial in Vogue's June issue, and features track and field star Ashton Eaton hurdling over Karlie Kloss, bedecked in Oscar de la Renta. The gravity-defying stunt is set against a beautiful ocean backdrop, and could not be a more stunning image. The spread was shot by Annie Leibovitz, known for her revealing portraits, and captures the athletes in their element. We hope it inspires you to work your hardest all week long!
Follow the jump for the rest of the images from the editorial!
[imagebrowser id=29]
All photos by Annie Leibovitz for Vogue.