How Polish-born fashion journalism graduate Katarzyna Tarabula is achieving fashion industry success.
In the increasingly international fashion world, it is possible to achieve success no matter your origin. Katarzyna Tarabula, a recent graduate of the Academy of Art University – is a good example of the globalization in action. Originally from Poland, Katarzyna graduated from the Academy in 2015 with her Master's in Fashion Journalism after previously attending the University of Wroclaw in Poland with a Bachelor's journalism degree. In fact, the language and geographic boundaries have proven to be more of an asset, and not the impediment, to her academic and professional success.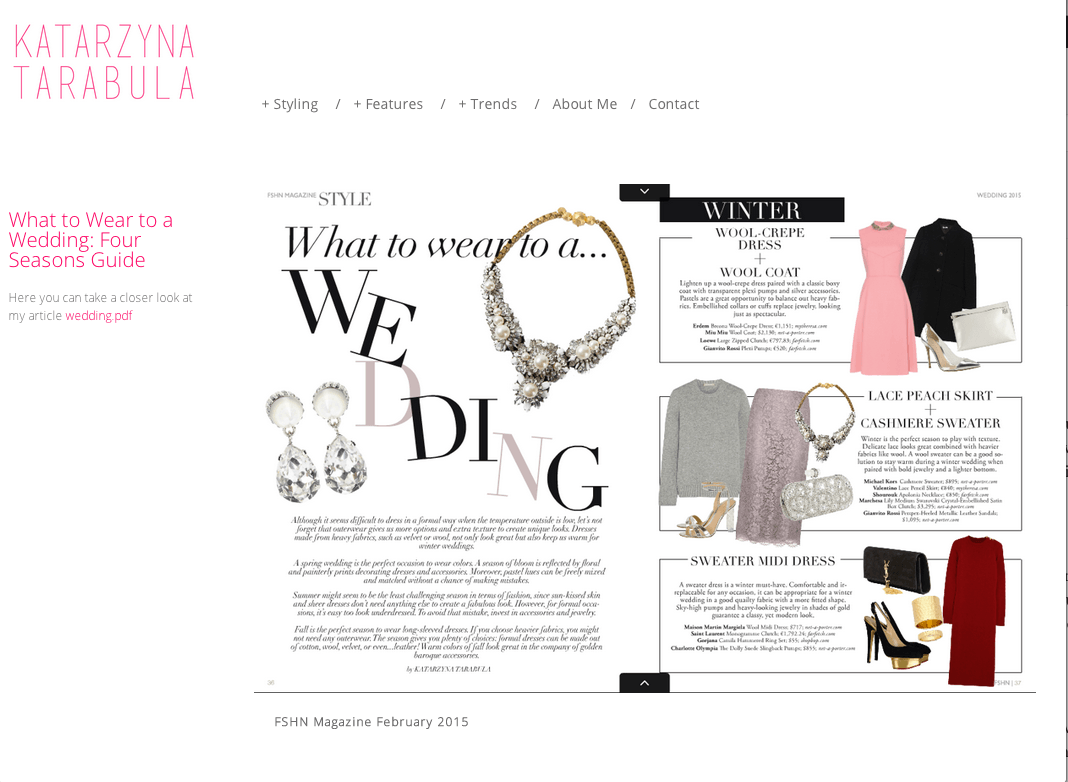 She is currently a personal shopper at Try.com, a company with the motto: You can "try clothes from your favorite online store". Consumers can 'test-drive' clothes from brands such as Nike, SHOPBOP, Zara, and other prominent retailers. Within ten days of receiving and trying the clothes, the customer then pays for the ones they keep, and returns the items they do not want. Since starting with Try.com in February 2015, Katarzyna she has been able to apply the knowledge from her experience working in London at Quintessentially, in the gift department, where she helped with personal shopping.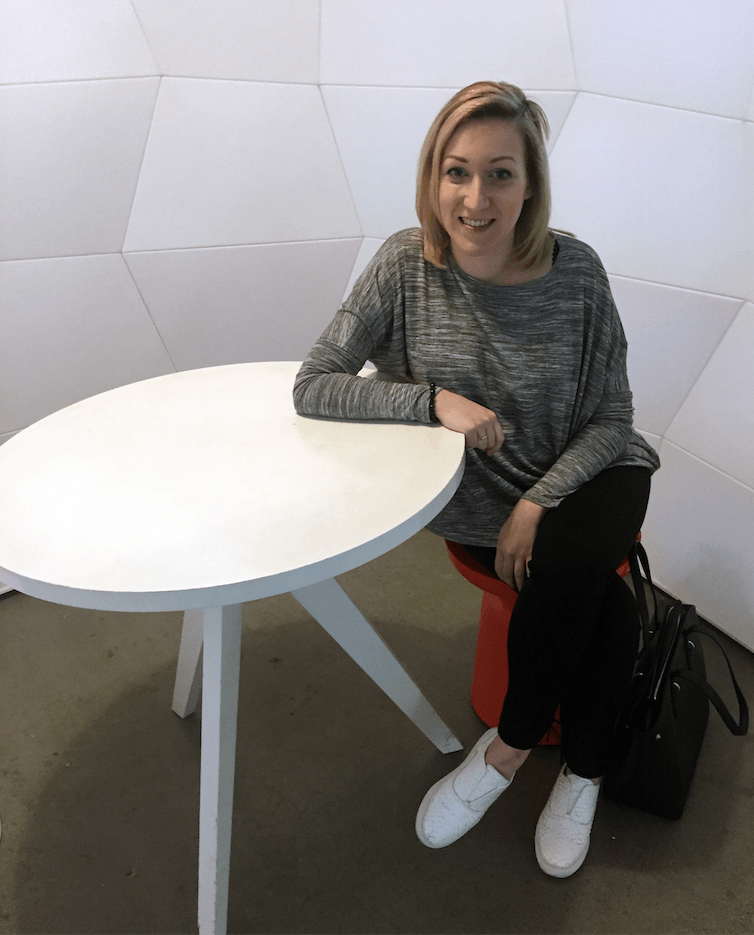 Katarzyna has been able to establish herself in the industry by dipping her toes in the waters of fashion all around the world and in different parts of the industry. She praised the importance of different internships. "I interned at several fashion companies and throughout that time I learned not only about what I love – but also what I never want to do in the future, which I believe is just as valuable," she says.
Growing up in Poland, Katarzyna had a strong interest for local fashion and applied her journalistic skills to help promote Polish fashion industry. Working in Poland, she began to see the potential of Polish-made design, subsequently launching her blog: Made in Poland, Madeinpoland.moda
"Having a blog is the easiest way to spread the word, and introduce the rest of the world to Polish fashion without spending a fortune," said Katarzyna. Made In Poland is a blog that promotes everything Polish: from young talents, streetwear brands to native haute couture designers.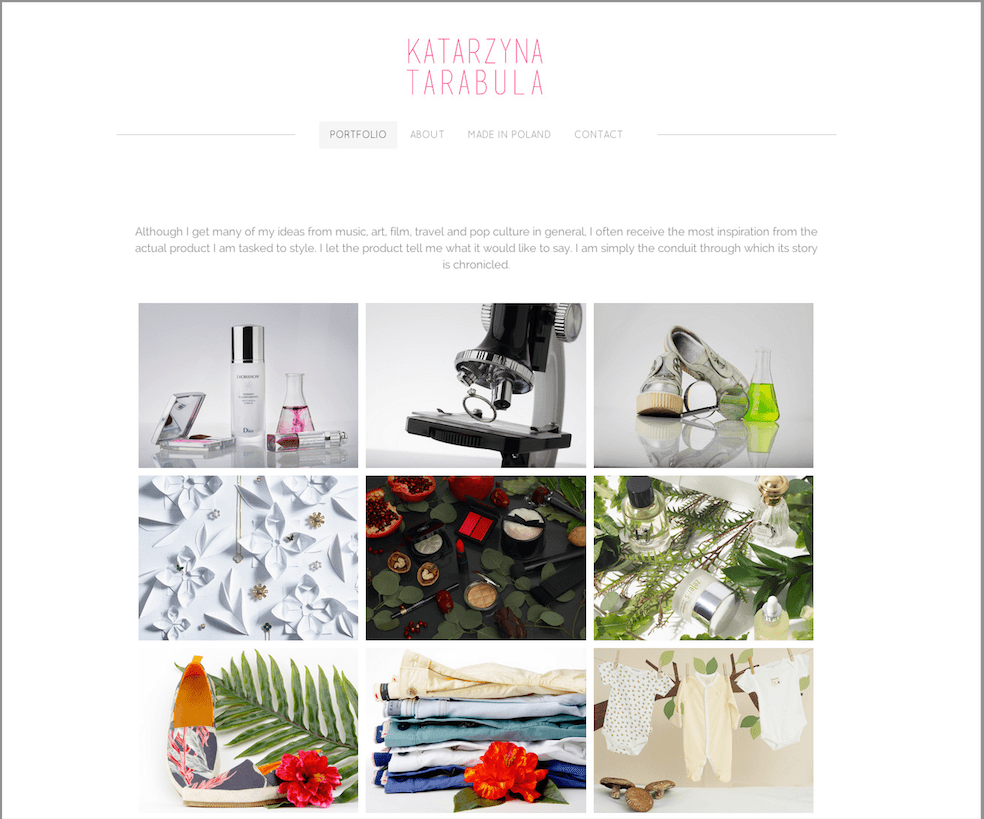 Although, being a personal shopper at Try.com takes up most of her time, she keeps up with your blog on the weekends. "[Blogging] is also a great way of self-promotion and I would encourage all journalism students to have their own blogs."
Katarzyna has been able to explore many sides of the fashion industry. Starting with high school courses, she then moved up to taking an image-consulting course at Istituto Marangoni in London, "which has helped me a lot in my career as a personal stylist," she says. Not long after, she was back in Poland, studying journalism at the University of Wroclaw while working as a fashion editor at a local magazine called Lounge.
In 2013, after graduating, Katarzyna moved to San Francisco where she began her master's degree in Fashion Journalism at the Academy. While in San Francisco she began looking for internships around USA and Europe. In the summer of 2014, she interned at Viva Moda!, one of Poland's top fashion magazines. "In addition to internships, I've volunteered at Paris Fashion Week as well as various events organized by the Academy's Beyond The Front Row." While working at Paris Fashion Week, Katarzyna assisted in the showroom of Diane von Furstenberg. She has also had her work published in the Academy's 180 Magazine, Locale and FSHN, while attending the University.
The top advice she gives to future graduates: "Don't stick to one specific field, but explore different possibilities. Go to networking events, volunteer and work hard during your internships; really that's what you have to do – there is no easy way."
Working at Try.com is never an ordinary day for Katarzyna. As a personal shopper, Katarzyna is connecting with the clients, coordinating their overall try.com experience. Along with being an effective personal shopper, she has quickly showcased her skills in content production and journalism, taking on additional responsibilities such as creating marketing outreach content for emails, researching original online products that address discerning customers, as well as contacting retailers and couriers to manage the entire business loop.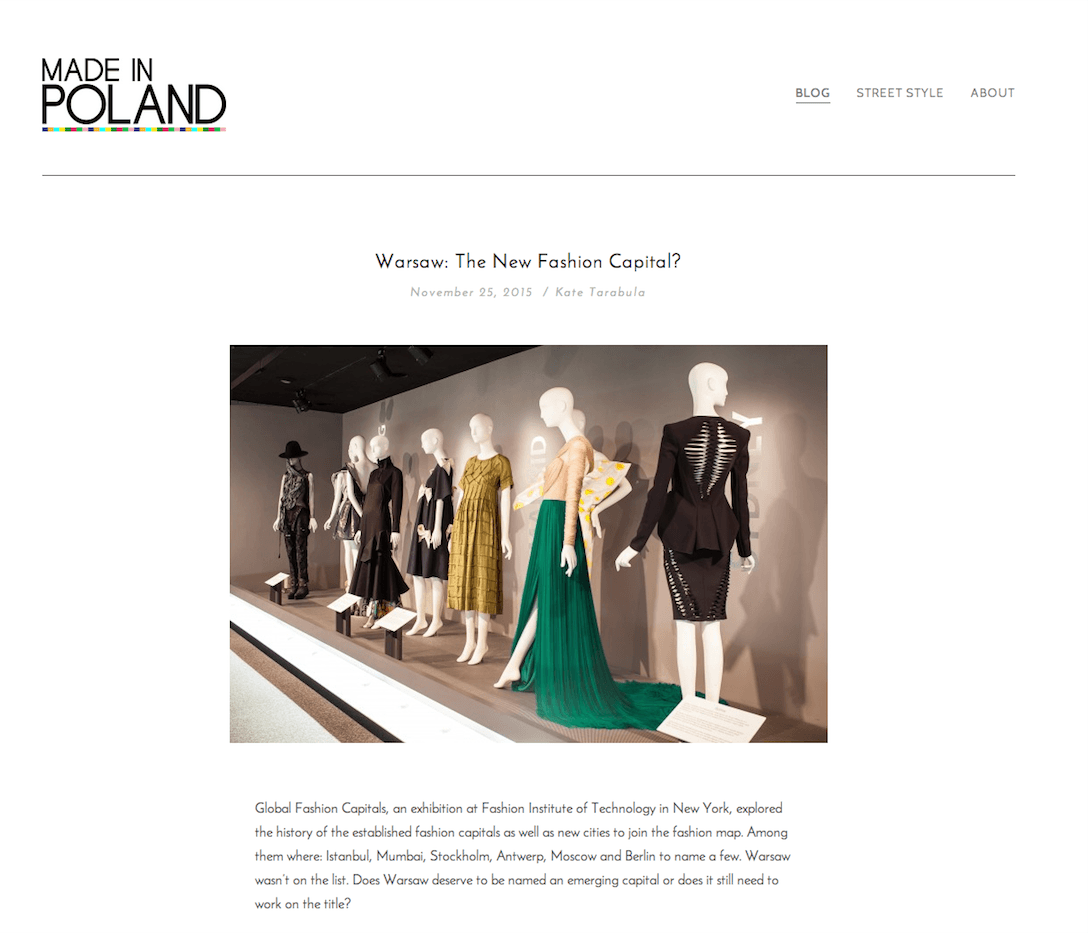 Try.com has been one of Katarzyna's greatest positive challenges – read successes – to date. She has been able to learn to think quickly on her toes and overcome any obstacles she encounters, while being an important team player and contribute to the future of this exciting new venture. "Try.com is a start-up, which is a really exciting environment. I can participate in the company's growth and face all the challenges of working at a new business," said Katarzyna.
As of November, Katarzyna has begun to help with Try.com's public relations and press. For this Fashion Journalism alumna, the bright future in fashion can be summarized with two hashtags: #onwards and #upwards.
Jenna Falzone, MA  Fashion Journalism