By Vanessa Padilla, BA Fashion Journalism
There is always fear and angst nearing graduation; for many, a job isn't always lined up. Sarah Mattes, BFA Fashion Design, felt this fear of the unknown when she graduated in 2007. Mattes worked retail at Nordstrom for some time until she found a contract position to join Gap and its sister retailers.
Eight months into being an alumnus, Mattes was able to interview for Levi's, got the job, and worked there for four and a half years. During her time at Levi's, she contributed to the creation of Denizen Jeans by Levi's and designed the signature back pocket embroidery.
After her time at Levi's, Mattes went on to work for a start-up business, Guston, and sharpened her skills for another three years. She was unfortunately laid off and then hit with the Covid-19 era. At a loss and unsure of what to do–as did everyone at that time, Sarah spent time making mask necklaces.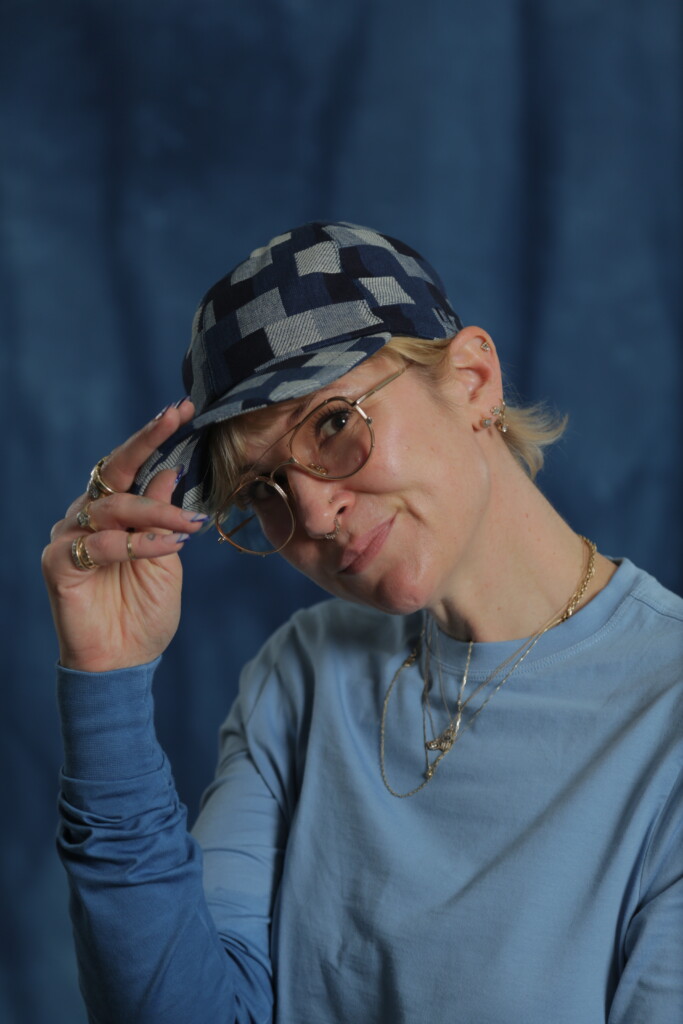 Then the moment came when her partner said he needed new jeans, encouraging her to create her own brand. She had so many questions on how it would be done, among other concerns, but told herself the three words that so often ignite a flame: "Just do it."
Mattes began to share ideas and goals for her denim brand with friends, exuding passion and excitement. That is when she received a text after leaving her friend's house that said, " Sarah, (my wife) and I have been talking about it and we want to invest, so do it." And that was the birth of Deco Denim.
Mattes got to work and reached out to a graphic designer, who she met while at the Academy, and together created a logo for her brand. After two years of preparations, she launched Deco Denim in December of last year.
Although this was all thrilling to Mattes, she admits that finding a factory to manufacture her designs was really difficult. After two tries, she was suggested a factory by a friend, which she visited before really getting into the production of her denim designs.
Unfortunately, because of all the back and forth with the factories, she has not yet been able to launch the denim jeans and jacket. That did not stop her from starting out with denim totes, dyed T-shirts, and other accessories. She hopes to start selling her denim jeans by June and jacket design by August.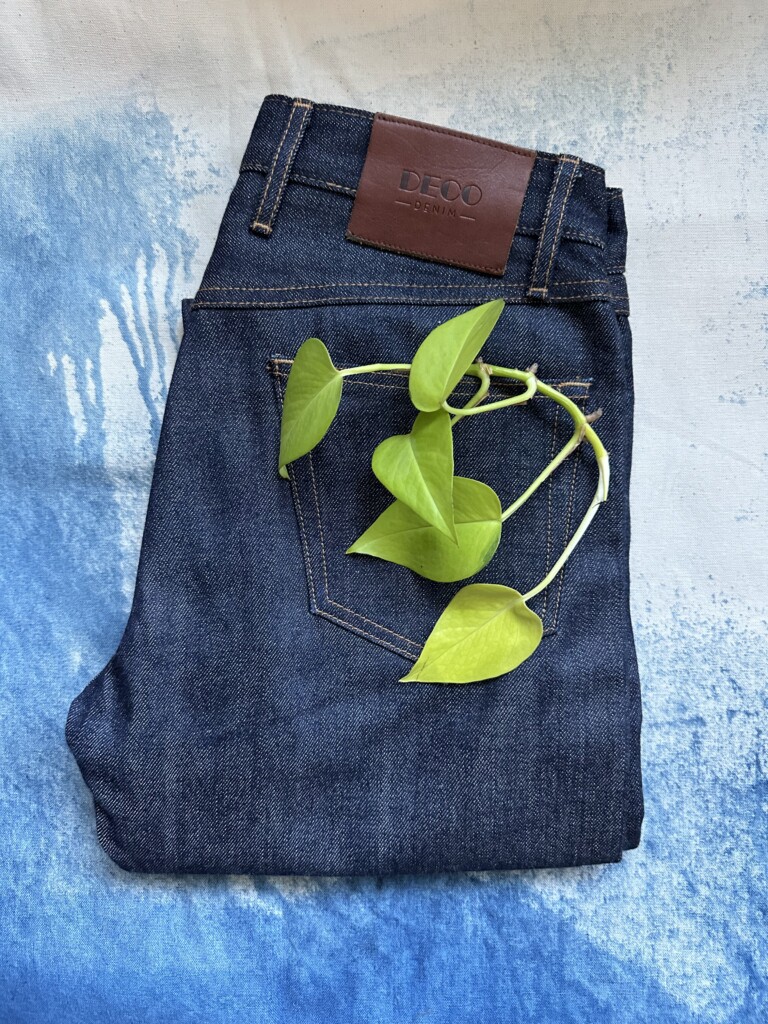 Beyond the process and logistics, Mattes is excited to label her brand as size-inclusive, gender-fluid, and sustainable while trying to stay reasonable with pricing. Most importantly, she wants to change the narrative of merchandise being so fast and available within hours by using the crowdfunding model.
Mattes is passionate about reducing the desire for fast fashion and encouraging all shoppers to consider buying quality-made items that tend to lean on the side of slower fashion, "The crowdfunding method is difficult when people are used to receiving things sometimes even the next day, but I want people to start embracing slow fashion. Slow fashion can mean everything from how the fabric is made to how the garment is made to how you wear the garment."
Sustainability is the sole driver behind the raw denim jeans that will make up Deco Denim. Mattes explains that raw denim care and wear are so different from what you would see, feel, or experience with fast-fashion denim. She plans on approaching this vast difference in a few ways, "I could go about it by sharing statistics on saving water with raw denim, in general, with it being unprocessed. You save water if you don't wash them for six months, which the average person washes their jeans every week or two weeks."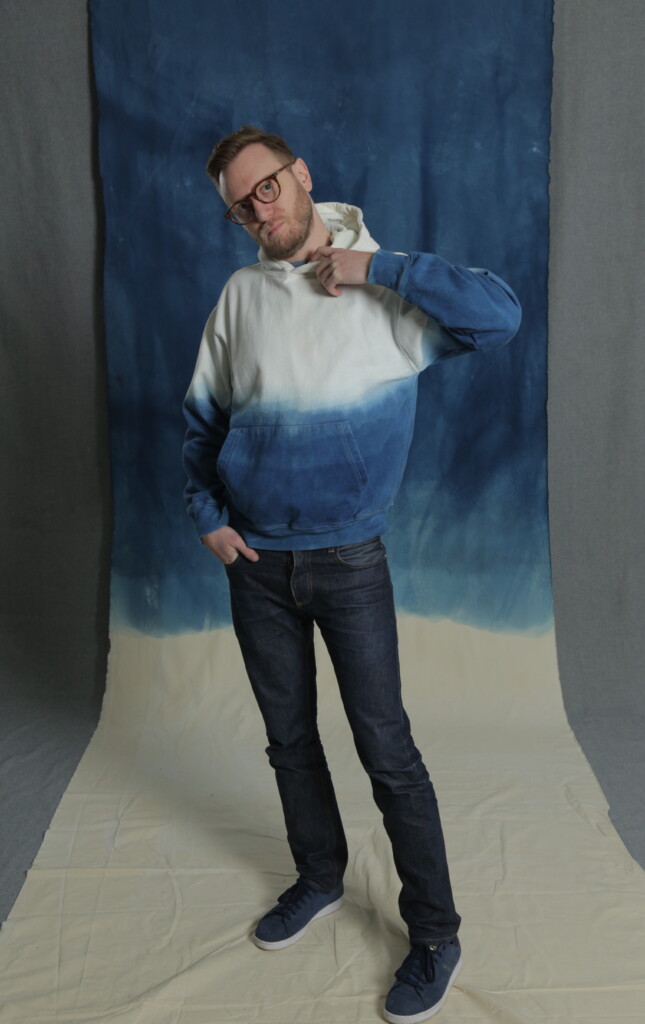 Mattes also wants to be transparent about the pricing structure and how longevity and repair play a part too. "So with good care and depending on what you do in your jeans, raw denim can last easily three years," she explains. She also mentioned that with heavier wear and tear the jeans can be repaired with no problem and continue to be worn for more years. Mattes says this is unlikely to be done with processed and fast-fashion jeans because the fabric and fibers are not high-quality or meant to last.
To continue to reach her sustainability goals, Mattes plans on starting a program to upcycle denim, "I am eventually going to be doing a buyback program where I give money towards something in the shop and take the jeans to Cotton Inc., towards their Blue Jeans Go Green campaign." Through this program, Cotton Inc. transforms and grinds the denim then use it for insulation to build houses with Habitat for Humanity. She also shared that she donated yardage, scrap, and sample development to be used elsewhere throughout this process.
For Mattes, Deco Denim is a dream she never thought would happen after graduating from the School of Fashion, especially a denim brand that serves all genders and sizes and, most importantly, is friendly to the earth by keeping it as green as possible.
Deco Denim: slow fashion, quality fashion, fashion for all.