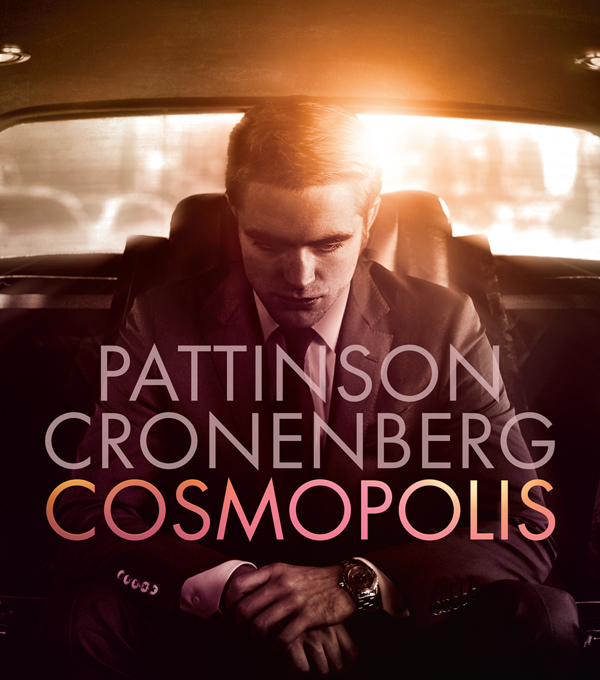 Though many men may lament occasions that require a suit and tie, there's no denying it – men look good in suits. And if that suit happens to be Gucci, you've pretty much hit a sartorial home-run. Such is the case in Robert Pattinson's newest film, Cosmopolis.
The racy film brings together Pattinson – best known for his (mostly) family-friendly role in Twilight – and director David Cronenberg, who has achieved notoriety for his provocative films including A History of Violence and A Dangerous Method. Viewers will definitely get a side of Pattinson they've never seen before.
Follow the jump to read more!
The movie, based on the novel by Don DeLillo, follows billionaire wunderkind Eric Packer (Pattinson), as he travels across New York City in a quest to get a haircut from his father's former barber. But this isn't any ordinary cross-town journey. Packer is traveling in his state of the art stretch limo, outfitted with every type of gadget imaginable, and along the way he loses billions of dollars, has a few romantic liaisons, runs into a violent protest, and watches his world devolve into utter chaos.
But of course – he looks good doing it. As the film takes place in one day, there aren't really costume changes, unless you count the various states of dress and undress. But we're not complaining – we'll take one perfectly tailored Gucci suit over ten mediocre ones any day.
The film hits theaters today, and in celebration of the release we're staging a little give away! Head over to our Facebook page, click on the Cosmopolis pic, and tell us: If you had as much money as Eric Packer – what designer would you wear? Just leave your answer in the comments!
One lucky winner, chosen at random, will receive a copy of the Cosmopolis novel, the story that started it all. Entries will be accepted until Sunday night at 8:00 PM and the winner will be announced Monday morning. Head over now and get your entries in!
COSMOPOLIS – TRAILER (VO) from Cosmopolis on Vimeo.