MFA Graduate Eden Slezin launches a limited Etsy collection with House of Harlow 1960
By Niya DeGroat, MA Fashion Journalism
In January of this year, the team behind American retailer, Etsy, reached out to San Francisco-based Etsy seller, Dawn Kali, to participate in their seasonal Creator Collabs – an initiative that pairs Etsy creatives with powerhouse names to produce one-of-a-kind goods. Kali's shop, initially called Dawn Discovered, now known as D&E Discovered, which features resort wear in bold prints and tropical colors, caught the attention of Nicole Richie, creative director for House of Harlow 1960.
Not knowing how to proceed with the proposal, the self-taught designer and mother of four, immediately enlisted the help of her brother and School of Fashion MFA graduate, Eden Slezin, to put together a formal presentation pitch that Etsy and Richie asked for. "I have never gone to school for anything having to do with fashion," says Kali. "When this opportunity came about, I knew instantly I would need my brother's help and expertise. He's so knowledgeable about design and the language of fashion."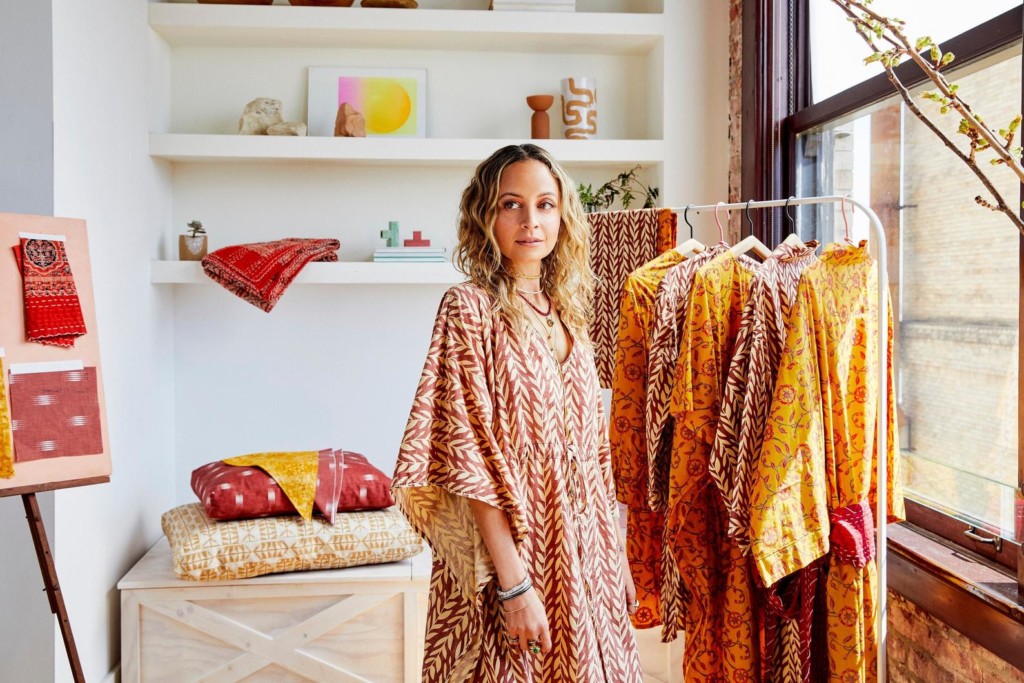 Without missing a beat, especially as the nation battles an ongoing pandemic, Slezin jumped at the opportunity to assist as lead designer. "Etsy and House of Harlow needed a whole story concept with sketches and new designs," says Slezin. "They sent my sister a mood board and I was able to translate it into a full collection based off of her designs."
The May 24th launch, available now exclusively on Etsy, features a 14-piece loungewear collection of head scarves, blankets, face masks, pajama shirts, classic robes and caftans; created in a color scheme of warm summer hues featuring botanical patterns and Indian-infused elements. For the designers, the collection captures the dressed down style of quarantine life with a sophisticated touch. Prices for the items range from $45 to $160.
"It's very Bohemian; flowy and flattering." says Slezin. "It's for women of comfort and effortless style," adds Kali.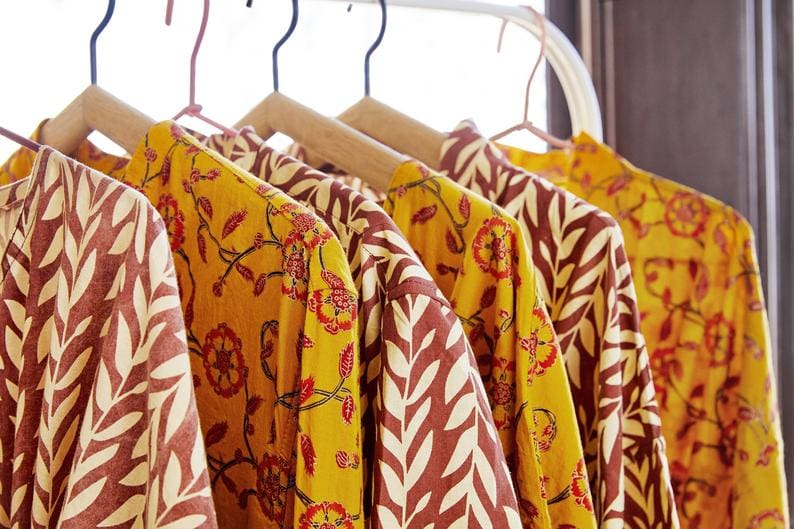 Working with her indirectly, Richie responded to the final product with great enthusiasm, especially at the official photo shoot, wherein Richie swiped one of the only available samples. "We actually had to use the pictures of Nicole wearing one of our designs because she took it from the hired model," Slezin confesses.
For the 45 year-old California native, who spends his day working as a general manager for Sports Basement, this collaboration is sort of a full circle, déjà vu moment. After years of studying botany, serving as a USMC Intelligence Officer, and living an outdoorsy lifestyle as a backpacking guide, Slezin turned his sights to a career in fashion later in life.
"In 2010, me and my best friend were on vacation in Rio where we were very inspired by all the beach culture clothing shops and we asked each other: 'Why aren't there more shops like these in the United States?'" Slezin recalls.
"As a joke, we started to make our own tank tops and shorts. We didn't know anything; we couldn't even make a pattern. I hadn't learned how to sew yet but we decided to push forward. Our small apparel company became really popular and we were selling in lots of different shops around the world."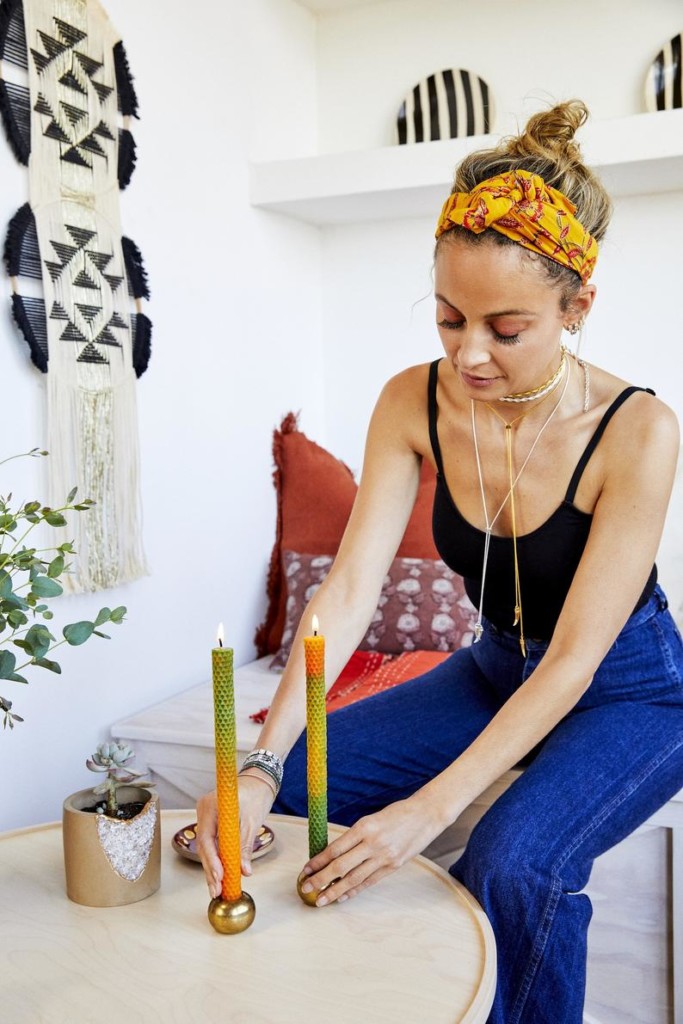 With the success of Cute Tank, Slezin's curiosity into the fashion world led to an online search of graduate schools. During his inquiry, the Academy of Art University kept showing up which prompted him to reach out to the admissions office.
"I called and asked 'Hey, I just want to take a basic design course.'" To which the operator advised that I couldn't just take a course, I would have to enroll in the college." Due to a busy work schedule and realizing he may not be able to afford the program, a deterred Slezin almost gave up.
"Luckily, the guy was really nice and he reminded me that because of my military background, I qualified for the GI Bill which would pretty much take care of tuition. I decided to go for it."
As a student of the Academy, Slezin developed a minimalist aesthetic with an affinity for denim. "Denim's kind of my signature fabric that inspires me the most," he says.
His thesis project, When I Grow Up, A School Boy Fantasy, landed him a coveted spot in the annual Graduate Fashion Showcase at New York Fashion Week. The debut collection, which centered around structured and reworked denim through a sustainable practice, led to multiple accolades as well as the creation of his own label: Mined on Denim.
"For this collaboration, and my work in general, I continue to receive support from the school. There's no way I could have done any of this without the skills I acquired from the design program," Slezin says. "The design process, particularly the type of design presentation I created for Nicole, was very similar to the ones I did in my courses."
Retrospectively, Slezin sees this collaboration as a stepping-stone for his sister's work.
"My sister has been in stage four cancer recovery for the last 10 years, so I'm really excited for her. She's never really had a career before so this could really change her life, and of course, I'll be there to help her out."