100 results for
beyond the front row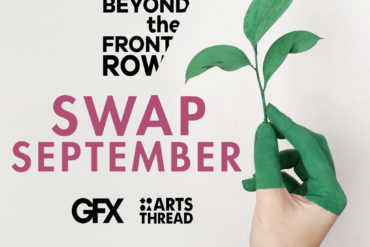 Join the biggest swap across arts and design school worldwide! Launched by Global Fashion Exchange (GFX) and ArtsThread, the initiative...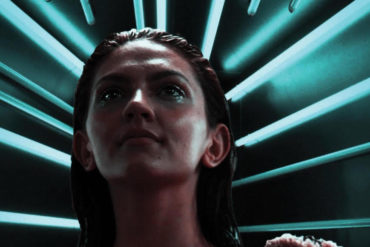 Join School of Fashion student run club - Beyond The Front Row - as they present the annual fashion show: Runway Repurposed.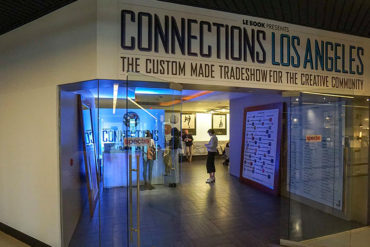 BA Fashion Journalism student, Dwaine Hill, opens up about his success in Beyond the Front Row and volunteering at Le Book Connections West Coast 2018, one of the biggest creative networking events in the world.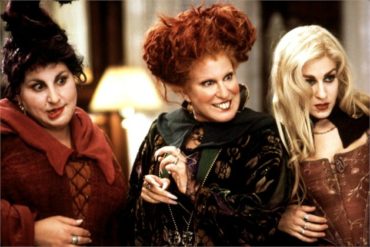 Attention all students! Join us Thursday October 23 for some Halloween fun!  There will be pumpkins to decorate, great prizes, yummy snacks...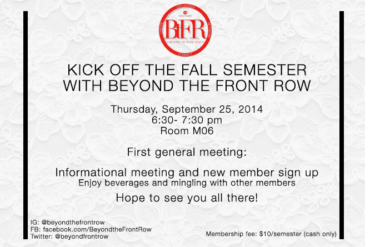 Come join Beyond The Front Row this Thursday, September 25th for the first general meeting of the year. Information and...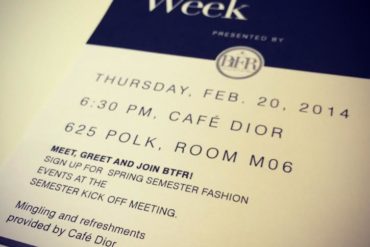 This Thursday, February 20, AAU School of Fashion student club Beyond the Front Row will host their first general meeting of...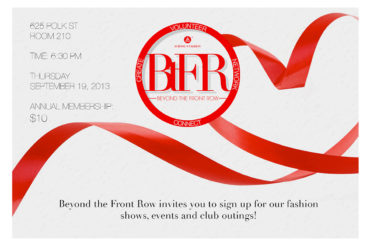 Beyond the Front Row, the School of Fashion's student club, is having their first meeting of the Spring semseter tonight, Thursday, September 19th, at 6:30...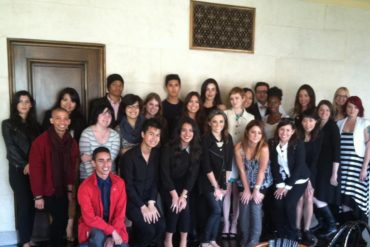 Good morning,fashion students! Welcome to the beginning of your Fall semester. We know that orientation can throw a lot of...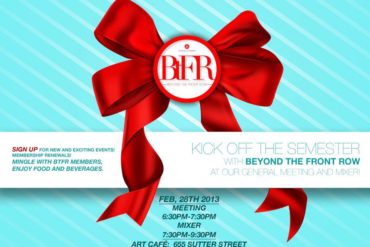 In the fashion industry, internships and experience are an extremely vital aspect of your education. Luckily, the School of Fashion's...
Celebrate the season and end of Fall '12 with Beyond the Front Row! All students are welcome. There will be...