A trip to Los Angeles to attend one of the biggest creative networking events? All expenses paid? Sign me up!
Fashion Journalism student Dwaine Hill landed a dream opportunity when he was invited by global creative network Le Book to the organization's Los Angeles trade show on Feb. 8 — and it wasn't because of luck or a chance meeting; it was the combination of aptitude and attitude.
Following a volunteer-run with his fellow board members of the Academy of Art University's fashion club, Beyond the Front Row (BtFR) at Le Book's Connections trade show in San Francisco, Hill made a connection that opened a whole new door. While volunteering, the Kansas native used his skill sets, which include his experiences working in retail and participating in BtFR fashion club, to "wow" the Le Book team; that's when they offered him an all-expenses-paid trip to work for the Los Angeles Connections West Coast trade show.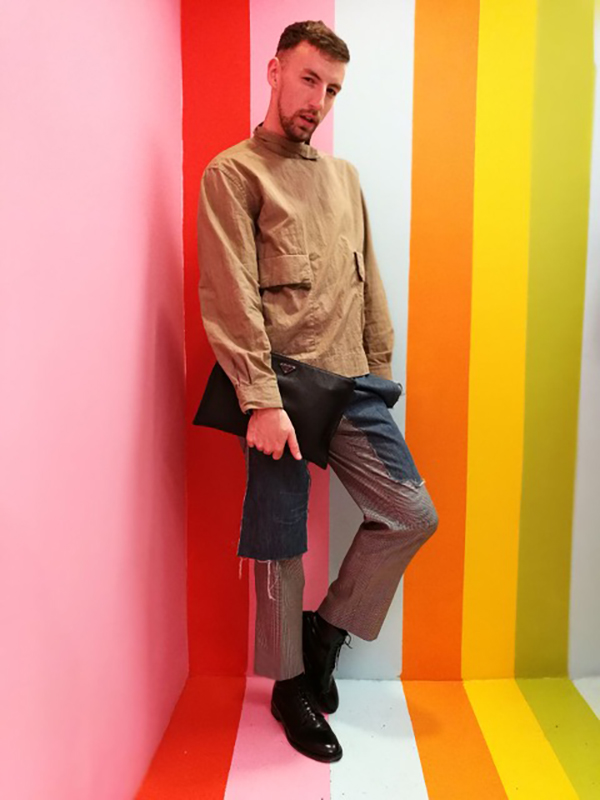 For the last 13 years, Le Book has hosted their Connections show five times a year all over the world: in New York, Paris, London, Berlin, San Francisco and Los Angeles. As a massive network of creative minds, Le Book gathers creative directors, photographers and advertisers from the likes of Nike, Apple, Google and Amazon to showcase new talents and discuss trendsetting in one space.
In the same way, Beyond the Front Row (BtFR) is a networking club that was founded in Academy of Art University's School of Fashion. It is a club for students across the University to come together and use their connections to build their creative and professional experiences in fashion and related industries. For those specifically interested in the fashion industry, it is a way to gain an understanding of the creative operations professional landscape in the Bay Area. Students can take advantage of opportunities and excel — such as the shining moment Hill claimed his own.
Fashion School Daily caught up with Hill to discuss his amazing opportunity at Connections by Le Book and his experience in Beyond the Front Row.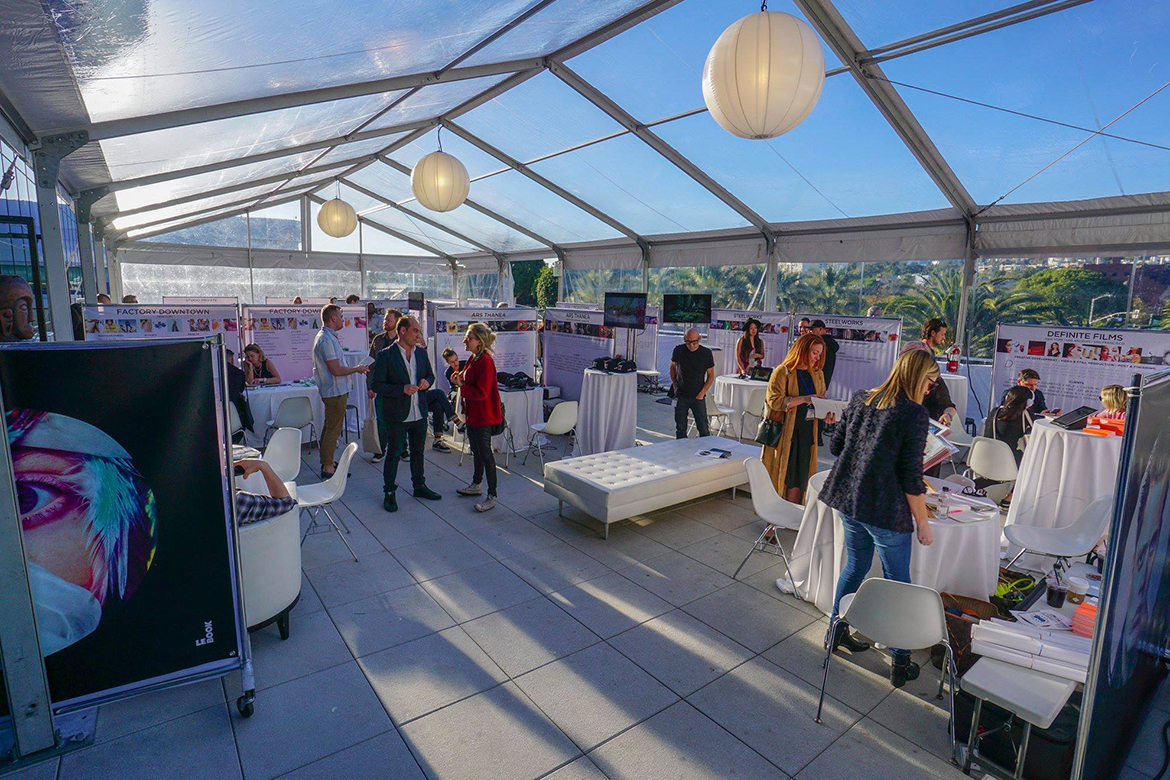 Fashion School Daily: Tell us a little bit about yourself:
Dwaine Hill: I am a BA Fashion Journalism major. I moved here from the East coast where I worked in New York for about six years before coming to San Francisco.
I was born and raised in Southwest Kansas in kind of a really small "cow" town.
I had worked in retail for seven years, from Giorgio Armani, Louis Vuitton to Hermes in Union Square, so I developed luxury retail background but I felt myself being pulled away from it. Although I love aspects of luxury retail, it wasn't exactly where I wanted to continue to be, so I decided to come to the Academy of Art University.
FSD: What inspired you to join Beyond the Front Row?
DH: Last semester, I took a class with the Fashion Journalism and Social Media Director, Stephan Rabimov. During that time, he provided extra suggestions and direction that really helped me flourish, including the encouragement to join the board of Beyond the Front Row. From there, I went to the introductory board meeting and on to take a position; I am now the VP Volunteer Coordinator for the club.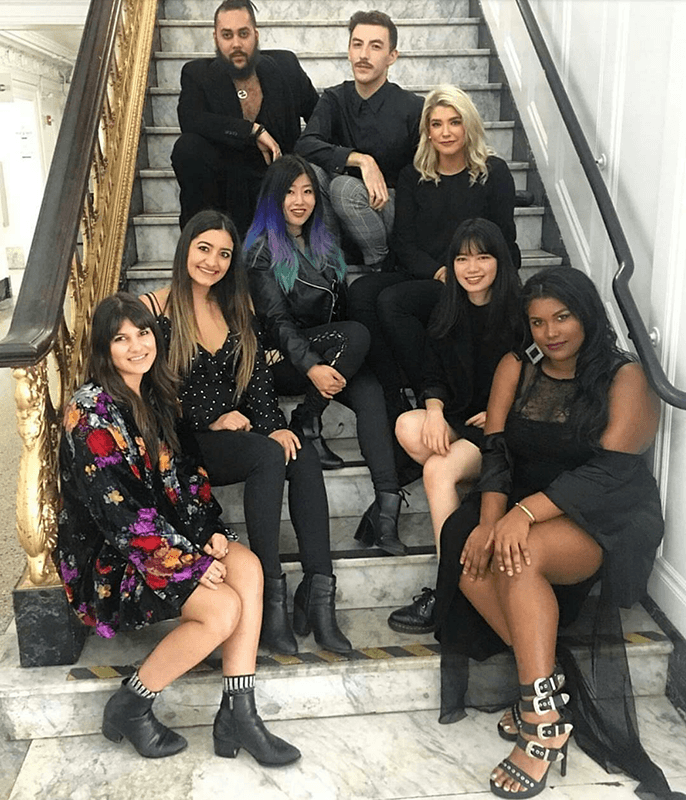 FSD: Can you walk us through your experience?
DH: A week before the show, I contacted Le Book and confirmed that fellow members Marisa Tania and Robert Bala and I will be among the volunteers at the trade show that Tuesday. As we were working throughout the day, I met the creator of Le Book, Veronique Kolasa. As I was talking with her, a Le Book team member approached me and explained, "Veronique is never really this friendly, with volunteers especially. I think she really likes you." From that interaction came the invitation to travel to Los Angeles that coming Thursday.
I never thought I was doing anything extraordinary — I was just doing my job — but I was having such a good time. I've gone to trade shows like that as a guest but I had never been on the working end. It was nice having that background knowledge.
FSD: And what was running through your mind when they asked you to go to L.A. to be alongside some of the top creative minds?
DH: It was all so welcoming with a lot of work on my plate. I took one break throughout my time there, just for some fresh air. It was a constant movement — going, going, going. I had never done anything like that.
FSD: Wow, so first time in L.A. and that's your experience!
DH: Yeah! A lot of the same exhibitors in San Francisco on Tuesday were showing again in L.A. on Thursday and saw me as a familiar face. I was welcomed in and felt like I was already a part of that professional, creative world.
FSD: What lessons did you take to L.A. that you learned from Beyond the Front Row?
DH: The major lesson that I always have in the back of my mind is that you never know what opportunity can come your way. You need to be absolutely prepared. Always have your "professional face" on, dress the part and work hard. Eventually, you'll be rewarded for it in unexpected ways.
FSD: What has been the most rewarding experience with Beyond the Front Row?
DH: The most rewarding has been making these lasting connections with other students. It gives me an opportunity to make connections with people I wouldn't normally interact with. I've gotten to meet so many people and work with them on a more personal level. I'm building a network of more than friends — people I can reach out to later in life who may help me.
FSD: There's only moving up from here! What's next in your plans as a fashion journalist?
DH: My time here as a fashion journalist is still evolving. I'm learning a lot every semester about different aspects of journalism. I'm loving getting my feet wet in all these new areas. This semester, I am taking the new Fashion Film Production course with Nicholas Gutierrez and working with film as a medium is kind of bringing me to this pinnacle, in a way. It's only been a few weeks into the course and I already feel this is a medium I want to work with for the rest of my career. It's so interactive, engaging and fun, and as a journalist, it's a way to bring my point across. It's something that really excites me and can be my next step — working more with film and photography.
With Beyond the Front Row, we're doing so much this semester. I have a filled schedule with my job, schoolwork and side jobs where I get to work globally.
There's so much going on. I'm excited to be moving at this pace. Every day, I wake up with something to do. It feels good. Exhausting, but good. Now, I go to bed every night and think to myself, "Today was another successful day." It just keeps going.
FSD: What advice do you have for future students who want to get these types of opportunities?
DH: This last week we, as board members, went to different introductory classes to discuss our experiences in Beyond the Front Row and how to join. We're trying to get more members involved this semester. Beyond the Front Row is an easy way to make those connections with students you wouldn't otherwise outside the classroom, especially as a city campus where we're so spread out. It's a better way for likeminded people to get together. It's more productive and engaging.
My advice to them is to not sit back and let time do the work for you because it's not going to. You need to get out, be active and do the work yourself.
Interview by Isabella Urbina, BA Fashion Journalism