Join the biggest swap across arts and design school worldwide!
Launched by Global Fashion Exchange (GFX) and ArtsThread, the initiative mobilized art students all over the world to support sustainable practices in fashion.
Rules of the game:
Donate one item within the next few days. Donations accepted from September 18th to 25th, 10:00am to 2:00pm at 625 Polk.
…and pick a new item at BtFR Swap September event on Thursday, September 26, from 3:00pm to 8:00pm at Atrium, 625 Polk St., San Francisco.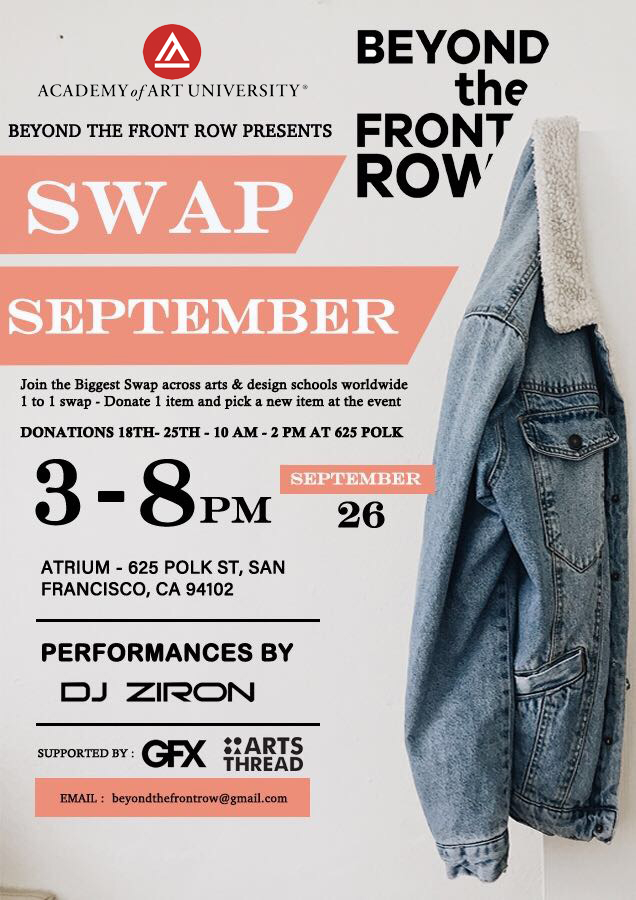 Supported by @GlobalFashionExchange and @ArtsThread. Performances by DJ Ziron.
To learn more, email BeyondTheFrontRow@gmail.com
Follow BtFR on Instagram @BeyondTheFrontRow