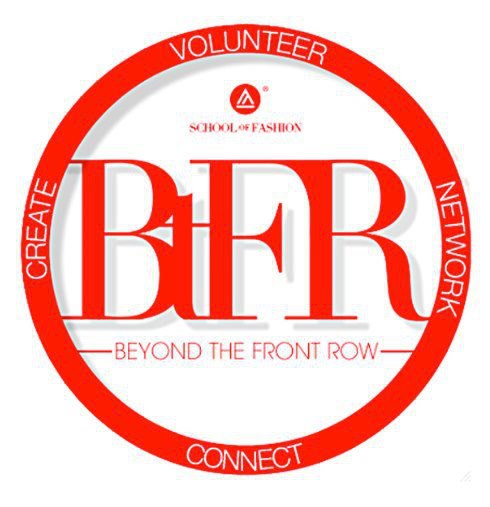 Good morning,fashion students! Welcome to the beginning of your Fall semester. We know that orientation can throw a lot of new information at you but, since you're reading this, you're off to an amazing start. Fashion School Daily is the School of Fashion's blog where we keep you updated on all of the events happening within the school (as well as fun stuff in San Francisco), post job and internship opportunities, keep you updated on industry news, alumni updates and feature your work!
You can visit us on Facebook , Instagram and Twitter too!
In addition to adding FSD to your bookmarks bar, be sure to stop by the School of Fashion today, Wednesday, September 4th, to learn more about the school's fashion club Beyond the Front Row. The club offers fashion students the opportunity to volunteer at actual events in San Francisco, and members are able to gain invaluable experience in event coordinating, backstage dressing, and networking with some of the industry's most recognized fashion names.
[justified_image_grid row_height=300 height_deviation=50 ids="26123,26126,26124,26128,26125,26127″]

Just a few of the events BtFR members have participated in, in San Francisco. Images courtesy of Beyond the Front Row.
Beyond the Front Row board members will be set up in the Atrium at 625 Polk Street, starting at 9:00 AM, to meet and greet new students for the Fall semester, answer any questions you might have about the club and, did we mention, there would be a step and repeat?! Get your picture taken and  launch your fashion career with Beyond the Front Row. See you there!
WHAT: Fall '13 sign up for the School of Fashion's club, Beyond the Front Row
WHEN: Today, Wednesday September 4th, starting at 9:00 AM
WHERE: The Atrium at 625 Polk Street