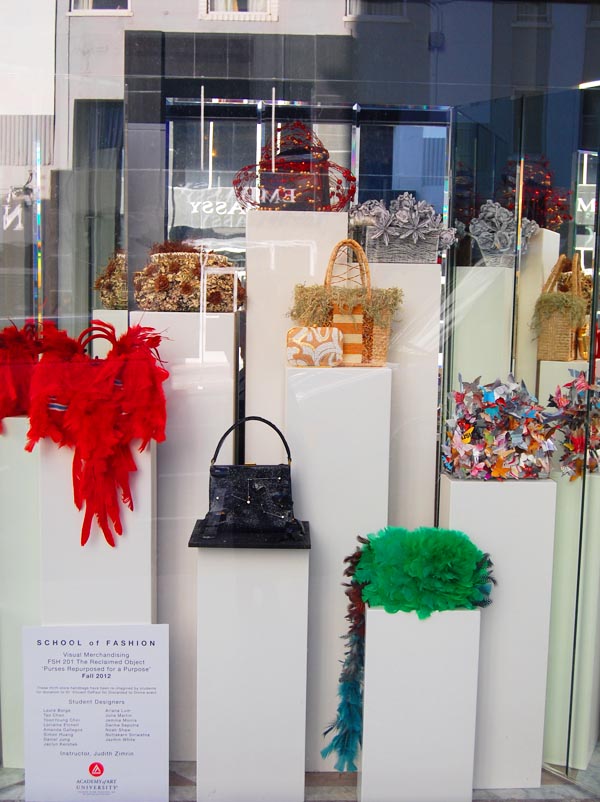 Students in Judith Zimrin's FSH 201 have done it again – they've taken one man's trash and turned it into a complete treasure. In the Reclaimed Objects class, visual merchandising students were tasked with turning ratty old handbags into works of art fit for the arm of San Francisco's finest ladies. They let their imaginations run wild, embellishing the bags with everything from feathers and flowers to butterflies cut out of paper and even sparkly planetary rings.
The bags were donated by the St. Vincent de Paul Society, and will be auctioned as part of their annual fashion fundraiser, Discarded to Divine  next April. The students also worked on an amazing shoe project last semester, that we will be featuring in the very near future. They're work is proof that you really can make something wonderful out of seemingly nothing–where will your next creative idea spring from?!
Follow the jump for more images of the gorgeous bags!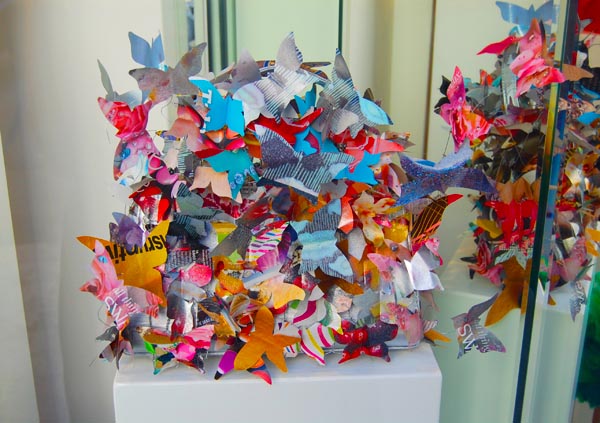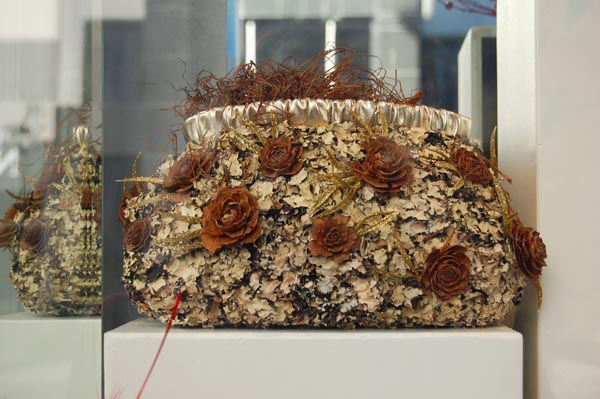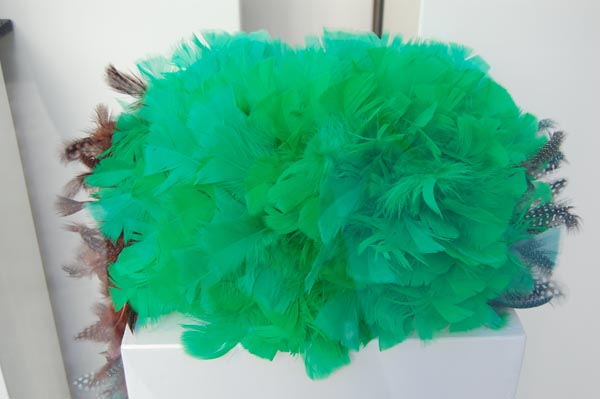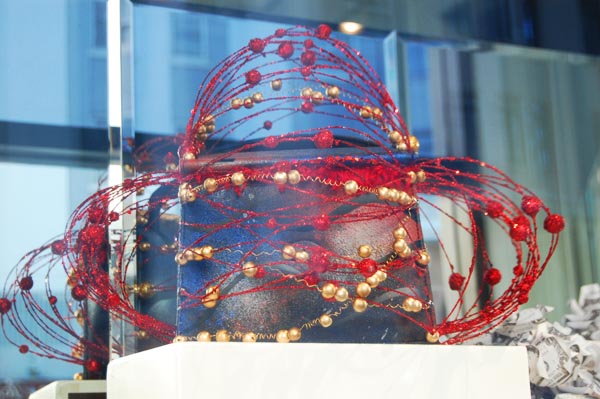 The students who participated in the project were: Laura Borge, Tao Chen, YoonYoung Choi, Lorraine Etchell, Amanda Gallegos, Simon Huang, Daniel Jung, Jaclyn Kershek, Ariana Lum, Julie Martin, Jemma Morris, Darma Saputra, Noah Shaw, Nuttakarn Siriwatna, and Jazmin White.