By Kailyn Chadwick, MA Fashion Art Direction
School of Fashion alumna Emily Landsman has been working in the footwear industry for over 20 years. It is no surprise that her new footwear brand, Della Terra, is finally coming into its existence, but it may be surprising in how it's come to fruition. Della Terra, which means "of the land" in Italian, is an homage to Landsman's last name and a testament to the journey that her customers have with her shoes. It's not an end, but rather an ongoing relationship with a brand that is dedicated to style, sustainability, and meeting her target audience's needs regarding footwear, and we all get to enjoy it when it launches on April 13th .
Landsman graduated from the Academy of Art University School of Fashion with an MFA in Fashion Design in 2008. She recalls, "It's still fresh in my mind because it was such an important part of my journey as a designer. Landsman credits Simon Ungless, Executive Director of the School of Fashion, as her mentor, main supporter, and a "pivotal person," who helped create and provide the resources to make her innate interest in footwear a real thing.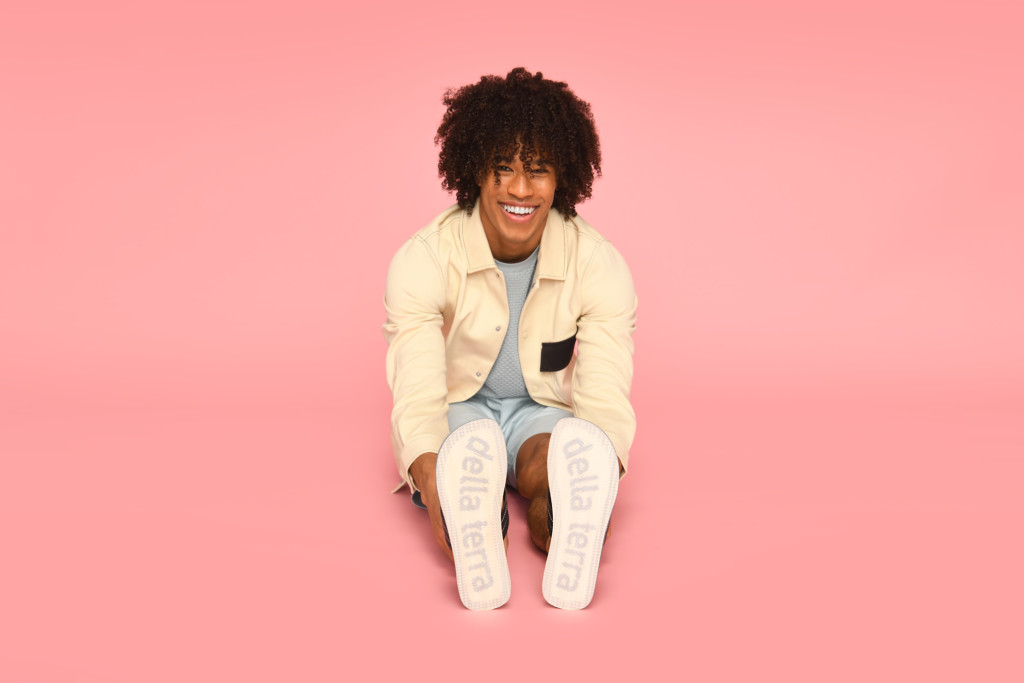 Since, at the time, a degree in footwear design didn't exist at the Academy, Landsman had to create her own ways of learning about the production of shoes. She says she ordered shoe lasts online, took apart and put back together shoes, and even hung out and spent a lot of time at shoe repair shops just to observe and learn how to put shoes back together.
Landsman explains that she also made relationships with local, custom footwear designer Suzanne George and interned at a company named 22 Shoes, which designed their shoes in-house but produced them in Italy. All the while, Ungless told her, "if this is something you want to do, we will figure out a way so we can cater a program to it."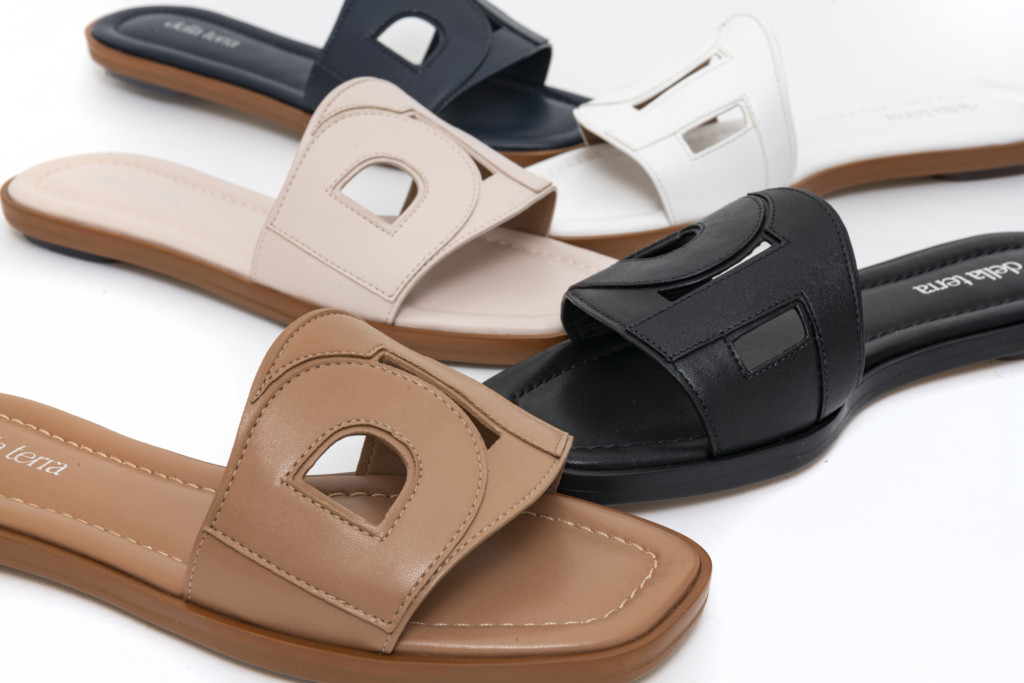 "We're not sacrificing sustainability for fashion. We are focused more than anything on being in-tune with our customers and making sure we're offering them what they need." Della Terra's focus first and foremost is not leaving the customer wanting more. But how did Della Terra come to be? Last March, Landsman had a personal experience with Covid-19 but says she was lucky enough to recover in the comfort of her own apartment. It was then, in her isolation, that the concept of Della Terra was born. "It was an intense experience for me and it gave me quite a lot of time to think, maybe too much, and obsess and analyze about what was going on in this very crazy world at this moment." Landsman explained, "it was the first time after working in the [footwear] industry for twenty years where I saw a very clear opening in the market that I knew I could address that wasn't being addressed." That "opening" was that opportunity to produce shoes that people were empowered by and that was also responsible for caring for the planet at the same time. Enter Della Terra footwear.
Emily explains that, traditionally, the crafting of footwear is very physical, hands-on work that involves working with a design team, traveling to manufacturers, and working closely with technicians. "All I can say is my goal every single day is to still do all of those things; it just may look a little different. We also are getting pretty crafty and creative with using different camera angles, as we did in our virtual fashion show." Landsman refers to a digital presentation she shared with us in December 2020 in which she used clever camera angles to showcase her footwear designs. Landsman continues to use similar techniques when working with her team virtually. Now with the launch of the Della Terra on April 13th, we can also expect the launch of five shoppable styles: Cora, Cassia, Della, Darya and River. The Cora and Cassia styles feature a block heel with strap and buckle detailing while the Della, Darya and River styles are flat styles. Each sandal comes in a variety of colors making them the ideal summer option for footwear. Rather than follow traditional seasonal releases, Landsman explains they will instead be doing "drops." As of right now, we can anticipate a new drop every couple of months or so, but the goal is to eventually have a new drop every month, presenting five new styles each time.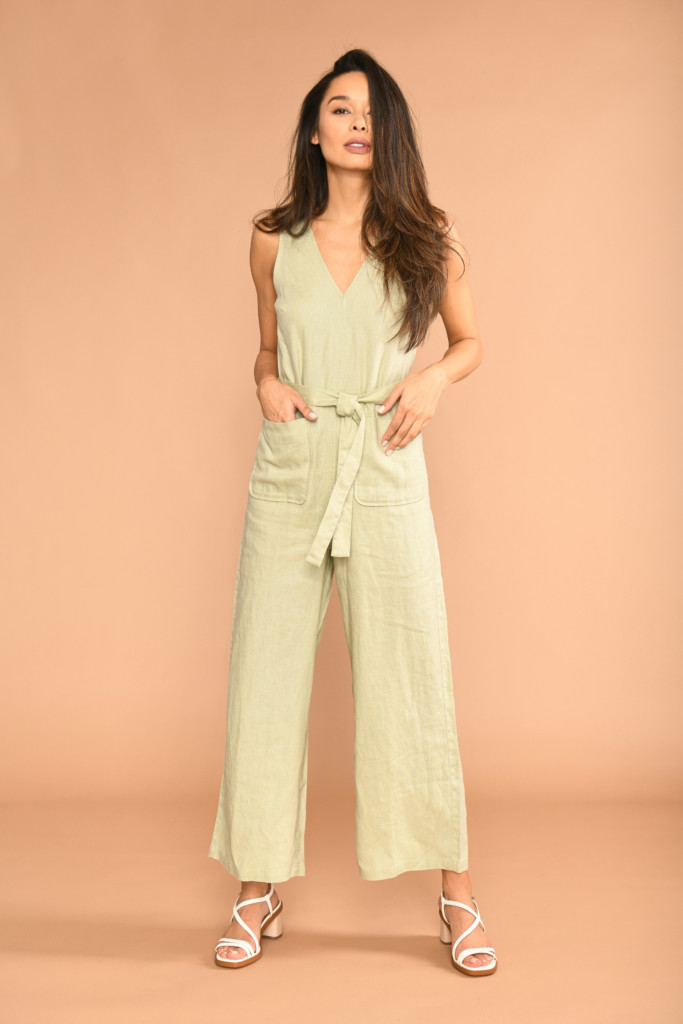 It is already clear that Emily Landsman has the professionalism, experience, and knowledge when it comes to footwear design and production. It's her vision of a sustainable, fashionable, and empowering brand that sets her apart and makes Della Terra a unique fashion brand. When asked if there was one particular thing she wants her customers to know, she told us:
"Della Terra is a woman-led, sustainable, ethical, and inclusive brand," Landsman continued to say, "I personally feel really strongly about empowering designers and entrepreneurs of the future. I would love to be a resource to those people." Not only has Emily Landsman created a brand centered around a sustainable model, but her knowledge and experience are proving to be the sustainable resources for those to come after her. Now that's a business model we can get behind.