The Council of Fashion Designers of America has long been devoted to supporting and nurturing new and emerging design talent. Their Educational Initiatives were established to assist aspiring designers in the high school, collegiate, post-graduate, and early stages of their careers.
This year, BFA Fashion Design senior Lydia Buesgens was awarded the Coach X CFDA Dream It Real Scholarship. This scholarship is dedicated to supporting under-resourced students from underrepresented backgrounds studying fashion design. Students whose portfolio work demonstrated potential and interest in using their design voice to advocate, advance, and transform fashion are supported by the award. Each student receives $15,000 in scholarship funding.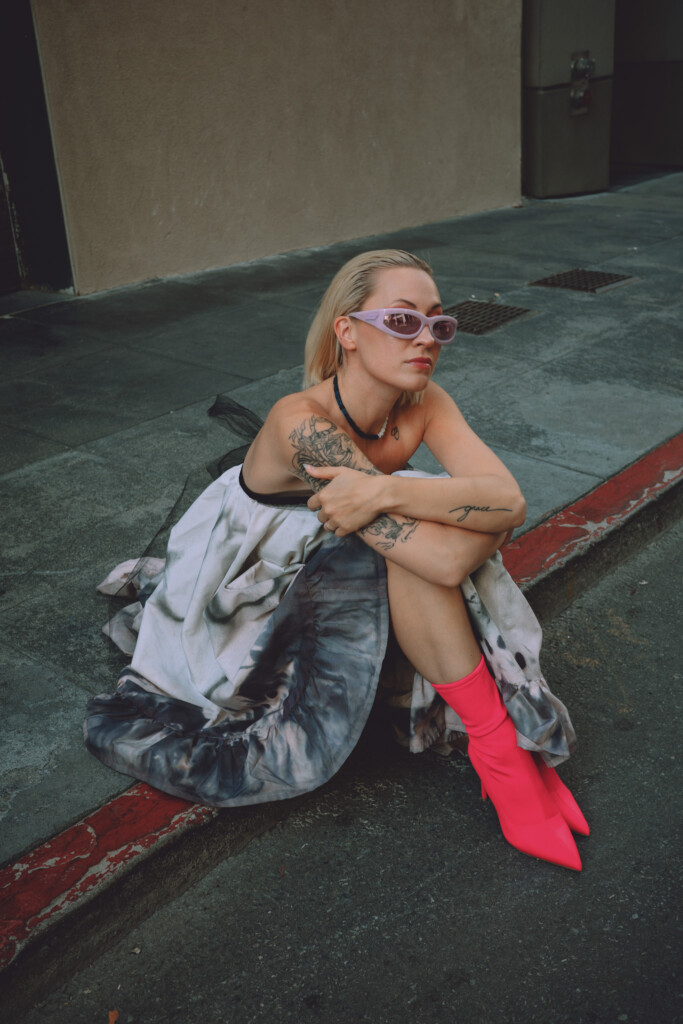 Originally from Minnesota, Buesgens first visited San Francisco after graduating high school as part of her work with the non-profit Youth With A Mission, where she worked at a homeless drop-in center, assisting and building relationships with the homeless within the Tenderloin. Growing up in the Midwest, pursuing fashion was not the typical career path. After that first trip to San Francisco, Buesgens returned to Minnesota only to eventually move back to the city, where she has been living for the past eight years. She began her career at Nike as a visual merchandiser but took a leap of faith to follow her dream of fashion design. She left her career and began studying at the School of Fashion.
Buesgens's submission for the Coach X CFDA Dream It Real Scholarship was a collection that centered specifically around social justice in San Francisco. While going to school full-time, Buesgens also works full-time at the non-profit Because Justice Matters, an organization that helps women and young girls in the Tenderloin. With the main concept being "restorative nature," the collection focuses on the "resilience and beauty" she has seen within women she works with in the Tenderloin.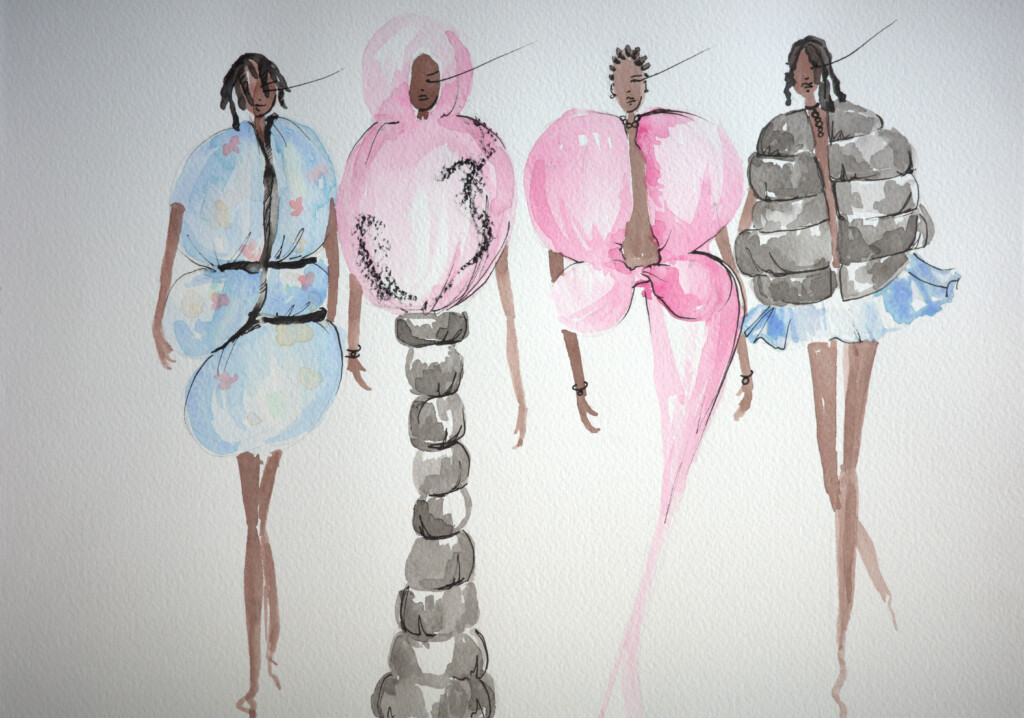 Buesgens explains that "healing can happen when given the space," an idea she incorporated within her collection using billowing, pillow-like forms and exaggerated silhouettes. These oversized silhouettes are meant to represent trauma but also overcoming trauma, sending the message of "My trauma is part of me; I am taking up space because I am healed and because I can."
Buesgens challenged herself to encapsulate "what trauma looks like in fabric form" and used mesh and boning to create a sense of "trapped beauty." Contrasting the heaviness of darkness and trauma with beauty and overcoming, she created a color palette that combines feminine pastels with darker, heavy hues. With sustainability in mind, Buesgens sought to be very intentional with materials, using recycled fabrics.
"With this collection, I felt my passion for justice and nature and sustainability aligning," Buesgens shares. "During covid and lockdown, we saw rivers start to clear up and pollution to go down. When nature is given space, it has the ability to heal itself. The same thing happens with people when we are given the space and resources."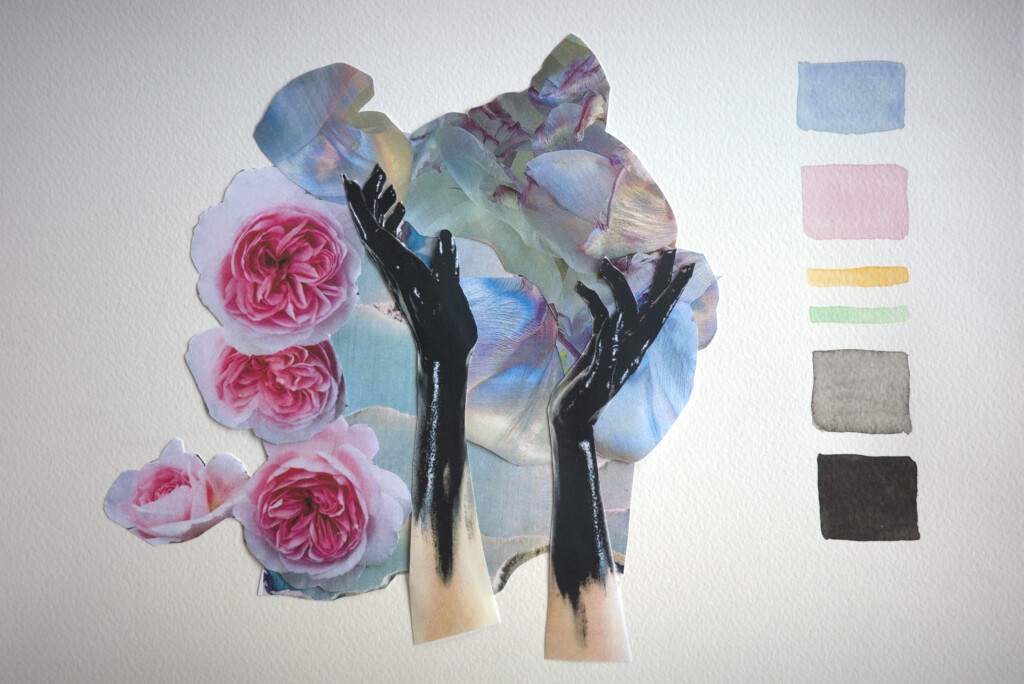 Written by Ellie Dietrich