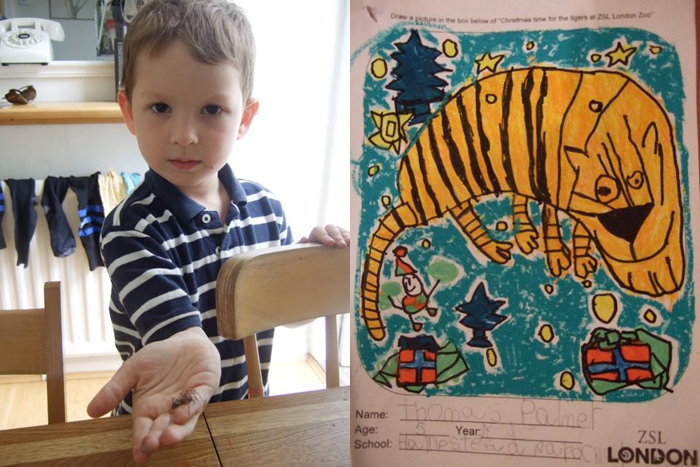 Thomas Palmer, who loves spiders. His drawing for the London Zoo.
It appears that artistic talent runs in the Palmer family. Gladys Perint Palmer's 5-year-old grandson, Thomas Palmer, recently won a drawing contest at the London Zoo.
His mother, Grace O'Connor, who teaches drawing online, wrote to Gladys:
"His drawing will be on the London Zoo's Christmas card and he won a trip to the zoo for the whole class to meet Santa.
Thomas was Person of the Week (at school) for winning and his drawing was on all the digital noticeboards…
When I congratulated him the first thing he said, remembering what I had promised him, 'Don't forget, you owe me £20 for winning' and this morning he said he will offer the original for sale at £200."
Thomas is a young artist in the making – with a mind for business, too. Congratulations – we can't wait to see what you do in the future!