By Alexey Timbul Bulokhov
It took the Academy twenty years to recognize the tremendous storytelling value of costume design. The first Oscars in this field were presented at the 21st ceremony in 1949. Oscars, plural. Originally, there were two separate tracks for black and white motion pictures as well as films in color. With the advancement in CGI technologies and the advent of virtual fashion, we just might see a new category in the future. Best Achievement in Digital Wardrobe? After all, someone was in charge of the Avatar loincloths! Normcore fashion icon Jimmy Kimmel returns to host Hollywood's Biggest Night on Sunday, March 12. Each year, Fashion School Daily looks forward to the Costume Design nominations. Fashion journalism instructor Alexey Timbul introduces this year's celebrated cohort featuring industry veterans, a multiverse newcomer, a historic nod for a sequel, and head-to-toe couture Dior. Who is your favorite to win and why?
Ruth Carter for Black Panther: Wakanda Forever (Marvel)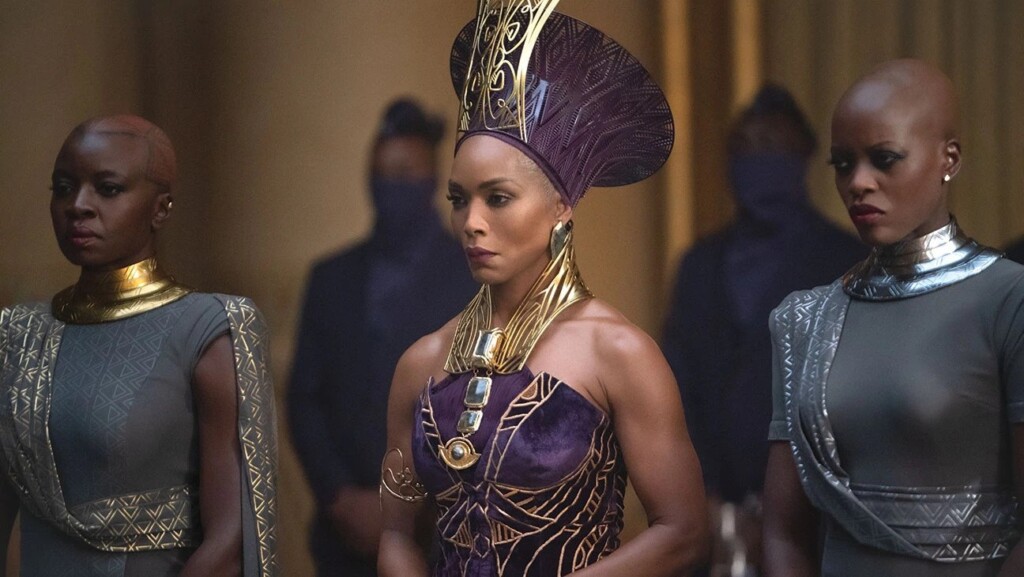 Sequels can feel like a game of diminishing returns. The Academy rarely bestows top honors on this genre. Black Panther joins just two other cinematic universes to score a Costume Design nomination twice: The Godfather epic and the Lord of the Rings saga. Ruth Carter is no stranger to making film history. In 2019, she became the first African American designer to win an Oscar. Now she is also one of only two (!) costume designers to be honored with a coveted star of the Hollywood Walk of Fame. In addition to propelling the Afrofuturist trend to new heights, she also incorporated the pre-Columbus Mesoamerican indigenous heritage into the looks for this film. The result, according to an uncustomary Vogue film review, "sparked enough thirst to fill the Atlantic." Let's see if a second Oscar can quench it.
Catherine Martin for Elvis (Warner Bros.)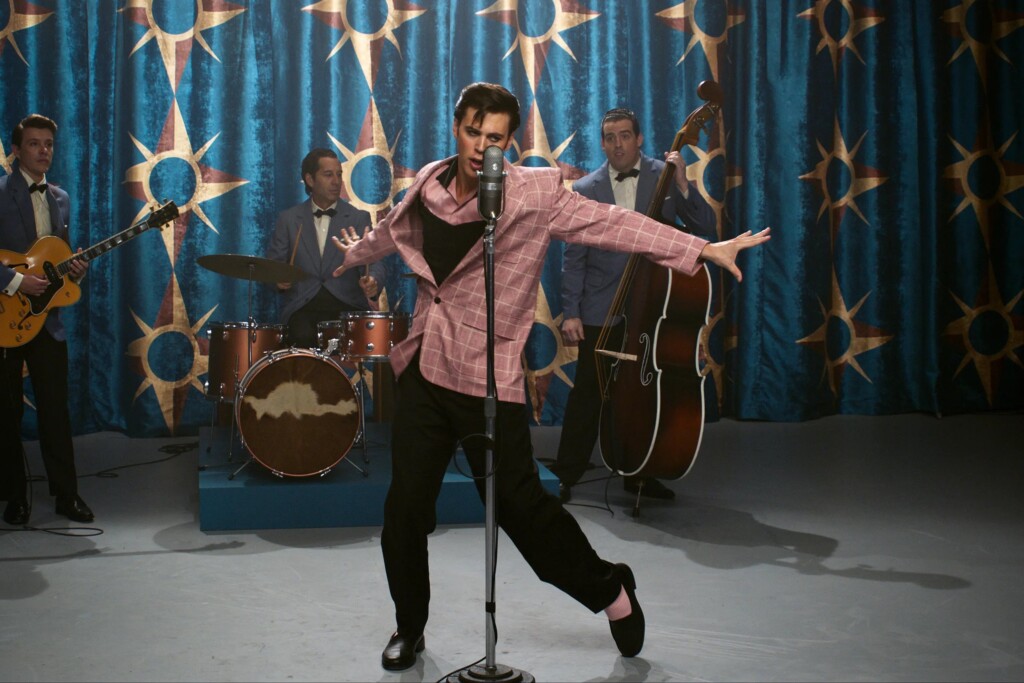 With four Academy Awards and nine nominations, Martin is the most decorated Australian in Oscar's history. She previously won this category for Moulin Rouge! (2001) and The Great Gatsby (2013), directed by her husband Baz Luhrmann. The dynamic duo met as students at the National Institute of Dramatic Art in Sydney. Your life's greatest collaborators may be the people you've just met in class! For a bit of trivia, both titles had won for Costume Design before: Moulin Rouge in 1952 and The Great Gatsby in 1974. The Academy is kinder to remakes, reboots, and reimaginings. Martin flawlessly pulled off an impossible feat of adapting the iconic wardrobe of one of the world's greatest entertainers without the titular character appearing as a contender at the impersonators convention off the Vegas Strip.
Mary Zophres for Babylon (Paramount)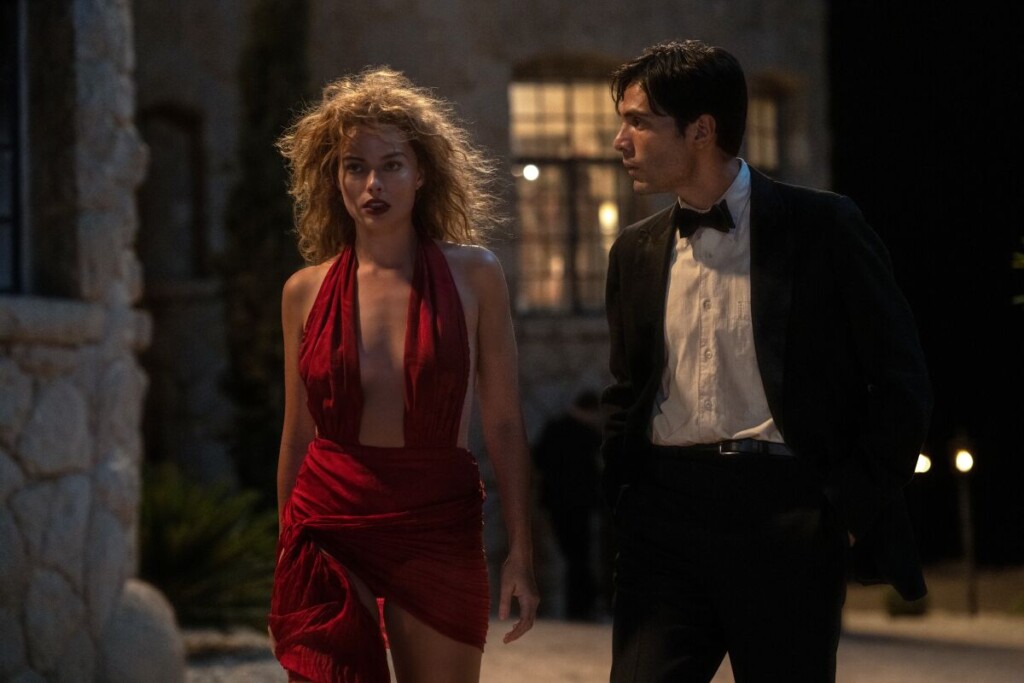 Fourth time might be the charm for Zophres. Her previous nominations include La La Land, an earlier collaboration with director Damien Chazelle. When it comes to versatility, few Hollywood designers come anywhere close. She has worked with the Farrelly brothers, the Cohen brothers, and on Interstellar, the latest Indiana Jones, and the Iron Man franchise. Now, that's what you call range! Perhaps, this uniquely prepared Zophres for Babylon's scope and scale. With six superstar leads, 100+ speaking parts, and 250+ featured extras, the wardrobe ballooned to 7,000 outfits. To stay true to the tactile spirit of the era, the film's climactic red gown was made from vintage 1920s silk! To make sure everything worked just right, Zophres watched the footage in slow motion.
Shirley Kurata for Everything Everywhere All at Once (A24)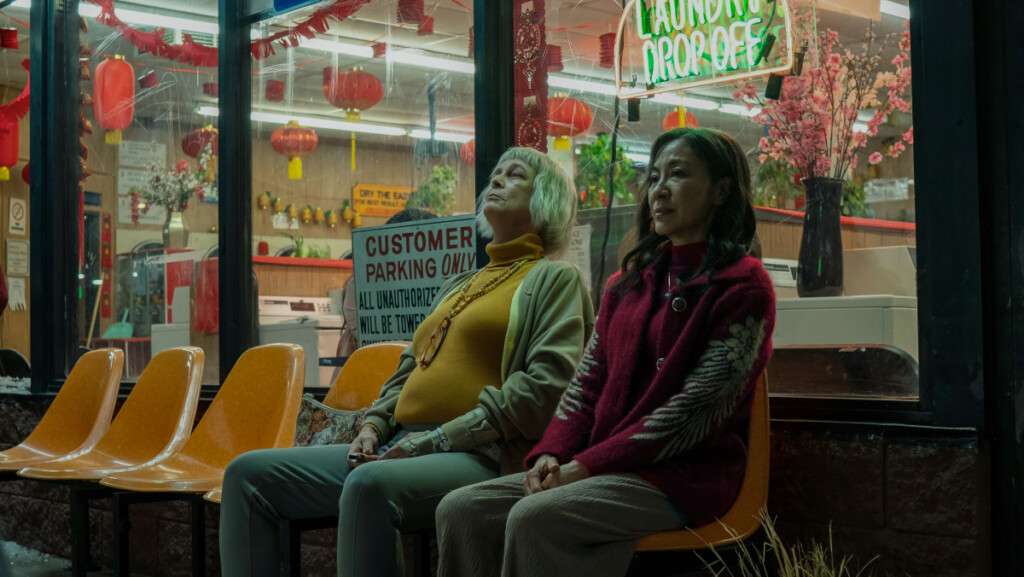 Whenever a film becomes a cultural phenomenon, costumes play a defining role in the acquisition of its cult status. Think of the Matrix trench coats or the Clueless plaid skirt (Both were snubbed!). Eleven nominations cement #EEAAO in pop history. An IRS office becomes an ancient battlefield with a blink of an eye and a swing of a fanny pack. How many outrageous costume changes does Evil Incarnate require? How do you make a gala gown hotdog-proof?! Behind the kitchen sink approach to styling multiple universes lies Kurata's meticulous research into the wardrobes of genre-defining and genre-defying films. The thrill of a first nomination is made even sweeter by the wondrous parallels between the characters' journey and the designer's real life. Turns out, her family once owned a laundromat!
Jenny Beaven for Mrs. Harris Goes to Paris (Focus)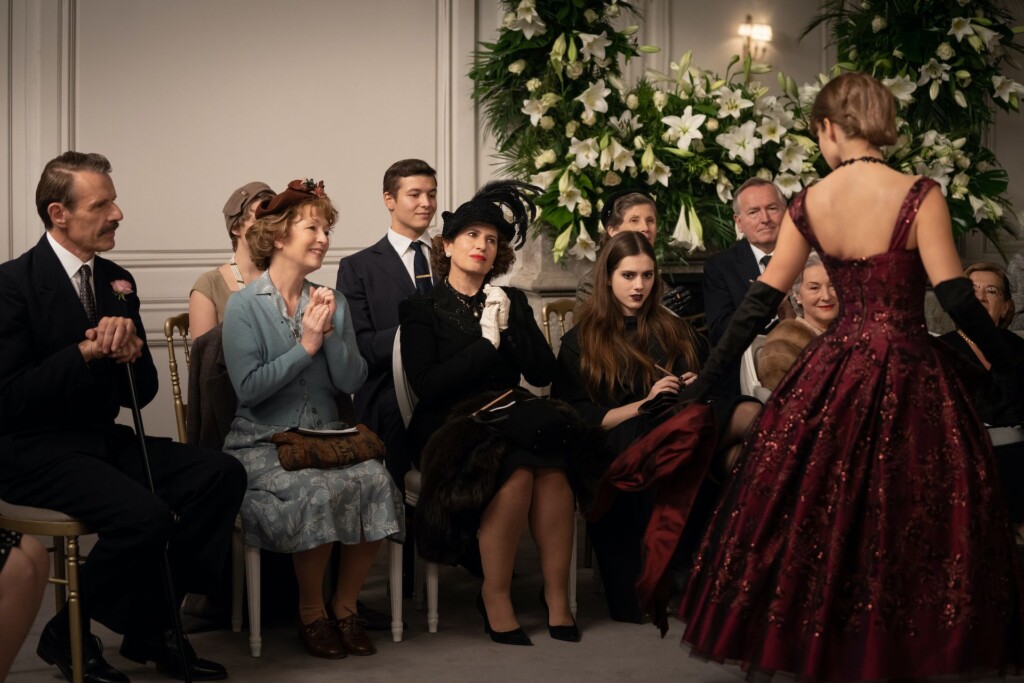 The reigning Costume Champion (she won the Oscar last year) returns with a rare back-to-back nomination. Beaven is the most lauded nominee in the cohort, with twelve career nods. Having scored gold for whimsical designs in Cruella and Mad Max: Fury Road, she dives into a more (extra)ordinary wardrobe of 1950s London housewives and the couture salons of Paris in the midst of a New Look revolution. Her team worked closely with the Dior archivist Soizic Pfaff on the painstaking recreation of original signature pieces. The Academy voters in this category seem to have a certain je ne sais quoi for films centered on the ins and outs of the fashion industry. Among the recent Costume nominees were Phantom Thread, Devil Wears Prada, and Coco Before Chanel, to name a few. This bodes well for Beaven.
The Academy of Art University and Fashion School Daily salute the 2023 nominees! Tune into the Sunday, March 12 broadcast to see who makes film history and takes home the Oscar. You may also watch our previous online workshop about costume design in film history: