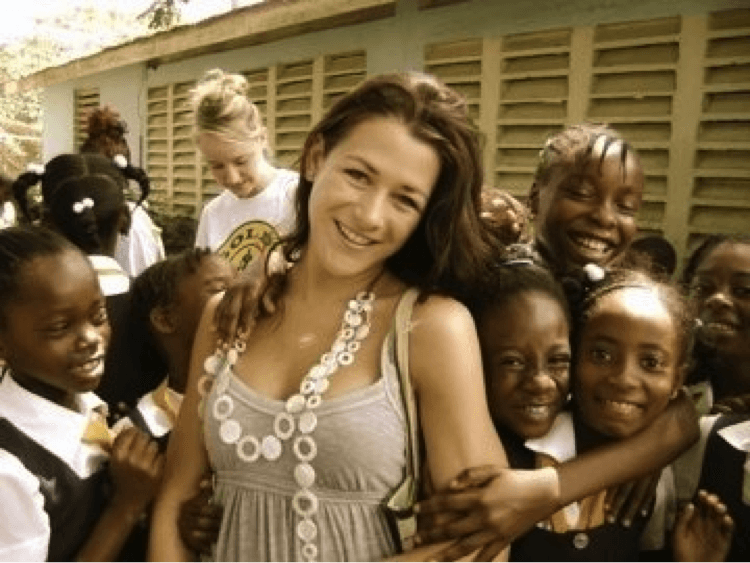 Miss City of San Francisco Amanda Massi
Academy of Art University M.F.A. Fashion Design student Amanda Massi has been hard at work over the past few months with something that stretches much farther and wider than our 7×7 oasis of San Francisco. Come January 6, 2012 Amanda Massi will be running in the Miss California USA pageant as Miss City of San Francisco, and quite frankly there couldn't be a better person to rep our city.  This determined young fashion designer and SF newcomer has diligently been working to spread the word about an outstanding cause: The Polaris Project, a non-profit organization based out of Washington, D.C. that is striving to break the chains of human trafficking that bond our contemporary world to modern day slavery.
On Thursday December 8th, 2011 Miss City of SF, Amanda Massi, and Above Ground Productions are hosting an all-black attire event at SF urban art haven 111 Minna.  Bay area locals and students alike are invited to join us for a showcase of original artwork created with the objective and mission of the Polaris Project in mind. One hundred percent of the $10 door donations will be donated to the Polaris Project and we'll get together for live music, cocktails and an evening dedicated to raising awareness for a great cause.  Doors open at 10pm and all Academy of Art students and faculty are invited to come "Hangover for a Cure".  Hope you'll join us!
Written By: Allie Marque Ramirez