Women have a long history of fighting to obtain the respect they deserve. One of the most prominent ways to win this uphill battle is by dressing oneself. For women, putting on clothes can mean so much more than just pulling on a shirt and pants in the morning. Rather, it's a language to present yourself to society. Ku believes it is her duty to create a vocabulary that helps women express who they truly are.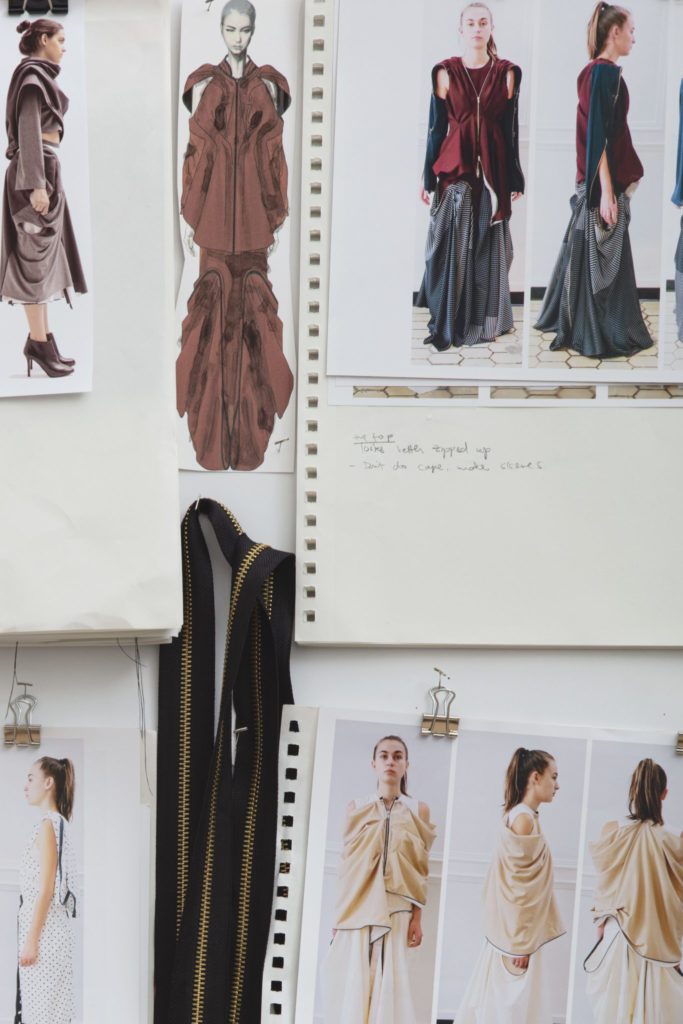 When Hanbit Ku, MFA Fashion Design, was constructing her graduate collection, she wanted to make sure that women can feel confident, dignified, and comfortable in her clothes. This was a key element; Ku has a mentor who told her she should dress in a way that demands others to treat her with respect and dignity. Fifteen years later, she's still holding this advice close to her heart. With that in mind, she wants women to feel like royalty when wearing her clothes; powerful and aware of their power.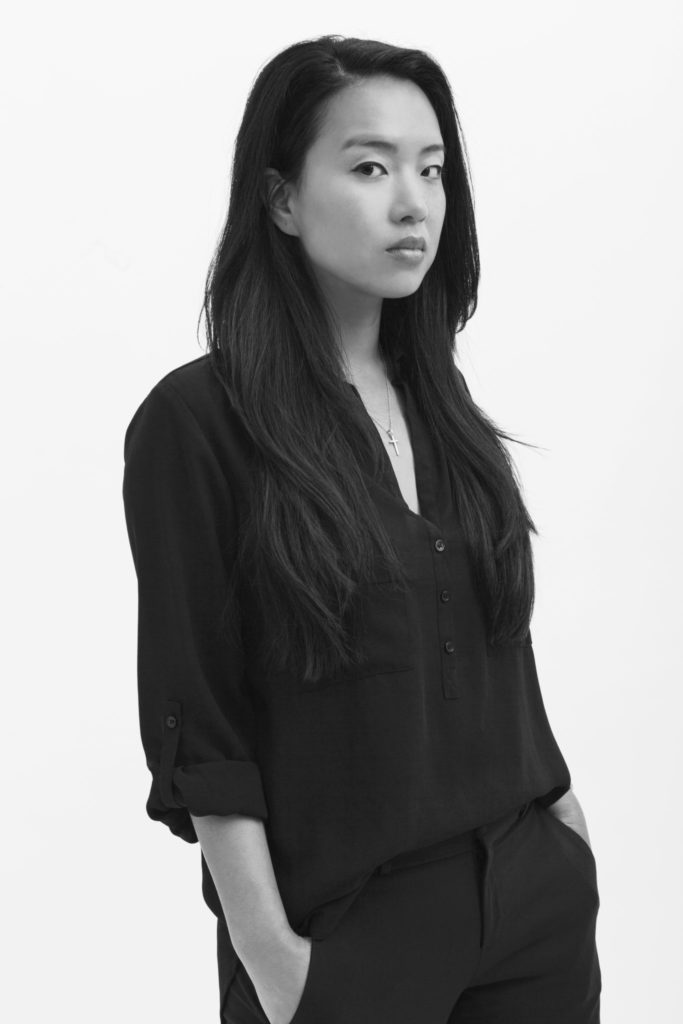 Ku's experiences throughout her life have helped to shape this collection. She was raised in an artistic family and studied music and fine arts before entering the world of fashion. To understand the human condition even further, she also studied anatomy to gain a deeper level of insight into how our bodies move and function. In this exploration, she landed on the concept of weight in garments and the ability to adjust the weight of a garment for various vocabulary.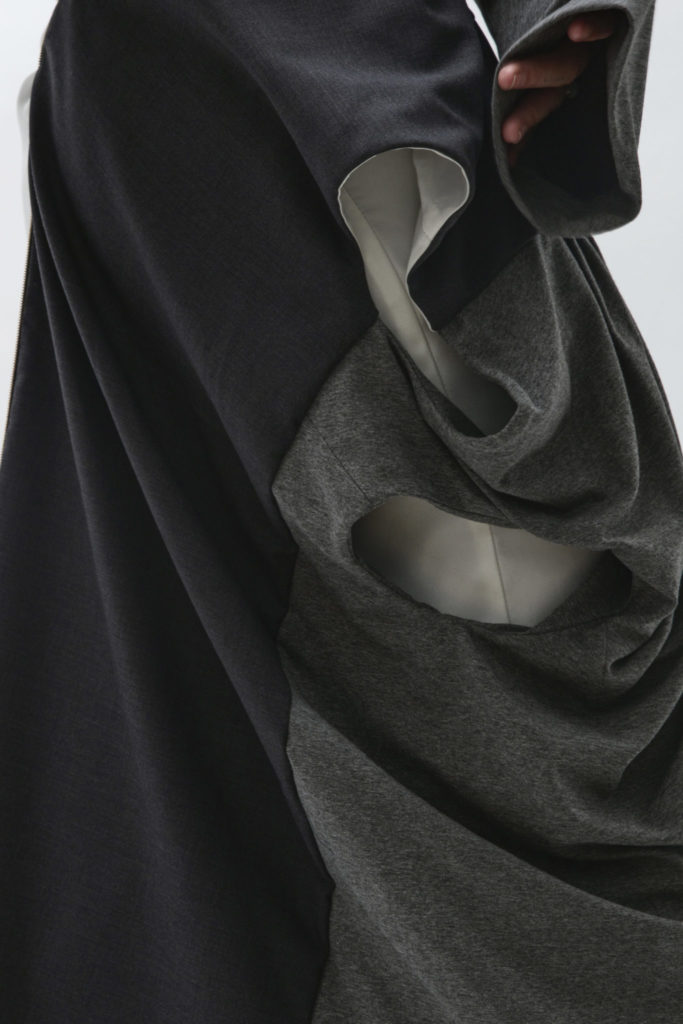 In order to compliment the empowered, comfortable woman, Ku's clothing is functional and wearable. She uses jersey, wool, and silk charmeuse to create cascading drapes and silhouettes. She incorporates zippers that serve as linear design elements that also have functionality. The zippers allow the wearer to change the weight of the garment, in a way that compliments her body best, giving her various pressure points to stimulate various personality traits. Ku's has a sharp eye for detail, which is more than evident in the graduation collection. This powerful tool of weight dispersion is sure to serve her for seasons to come.
Words by Christianne Philippone, BA Fashion Journalism