Bravery and confidence, this is what Ying Jin witnessed on a walk in the Golden Gate Park, San Francisco. Passing by the stables, she admired the little kids who were fearlessly riding horses, huge in comparison to their tiny jockeys. The seeming comfort and ease of their postures inspired Jin in her research, aiming to project the feeling of confidence through her garments. The Western saddle, the point of connection between the rider and the horse, with its texture and structure, became the guiding light of her design process. The confident little girl and her courage on top of the horse remained Jin's muse for the graduate collection.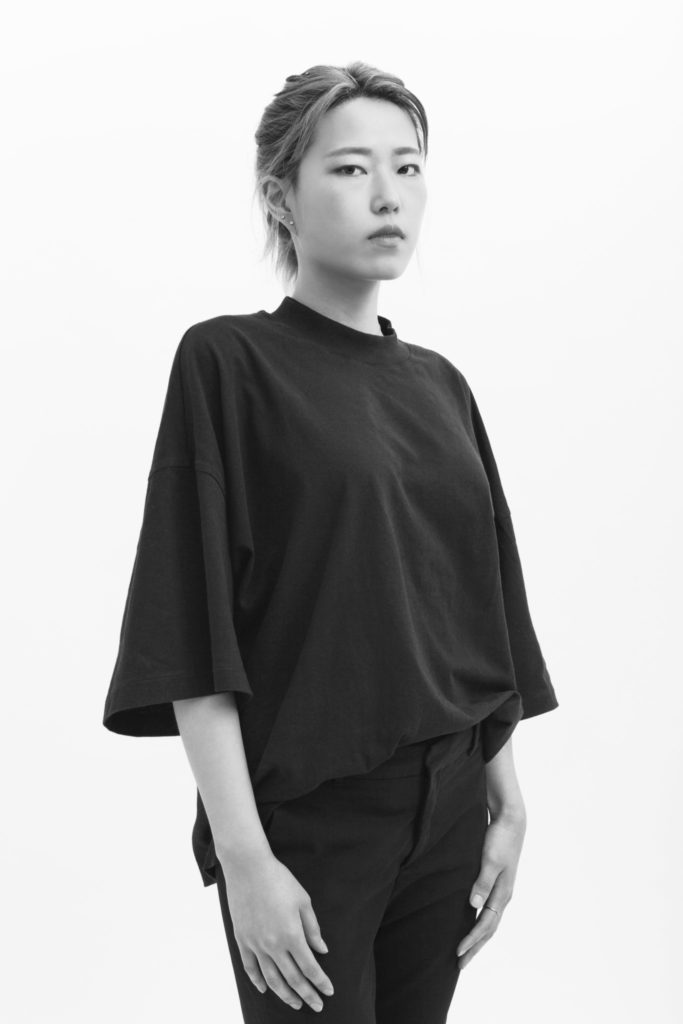 After her BA in Management of Information Systems at the Yanbian University of Science and Technology, she turned towards fashion design, to fulfill her mission of helping people show the world who they truly are, and empower them on their life journeys by the virtues of garment manipulation.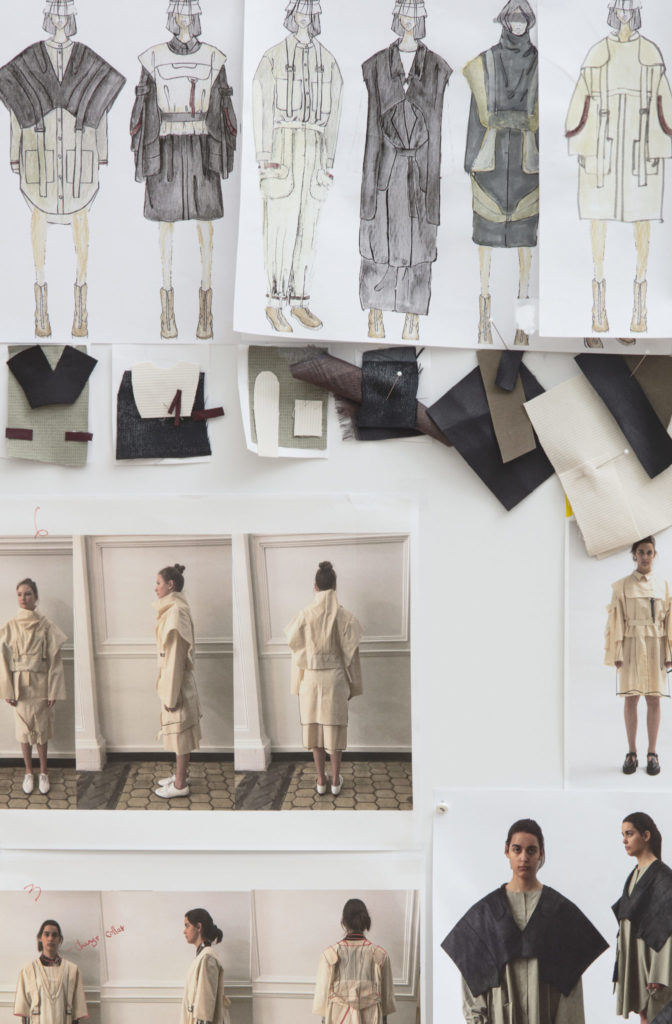 Jin's passion for geometry shines through her creative approach. Seeing the connection between the shape and functionality of an object has always intrigued her. In continuation of that, fascination with the functional beauty of horse-riding gear led Jin to create a women's collection representing calm femininity through volume and cut.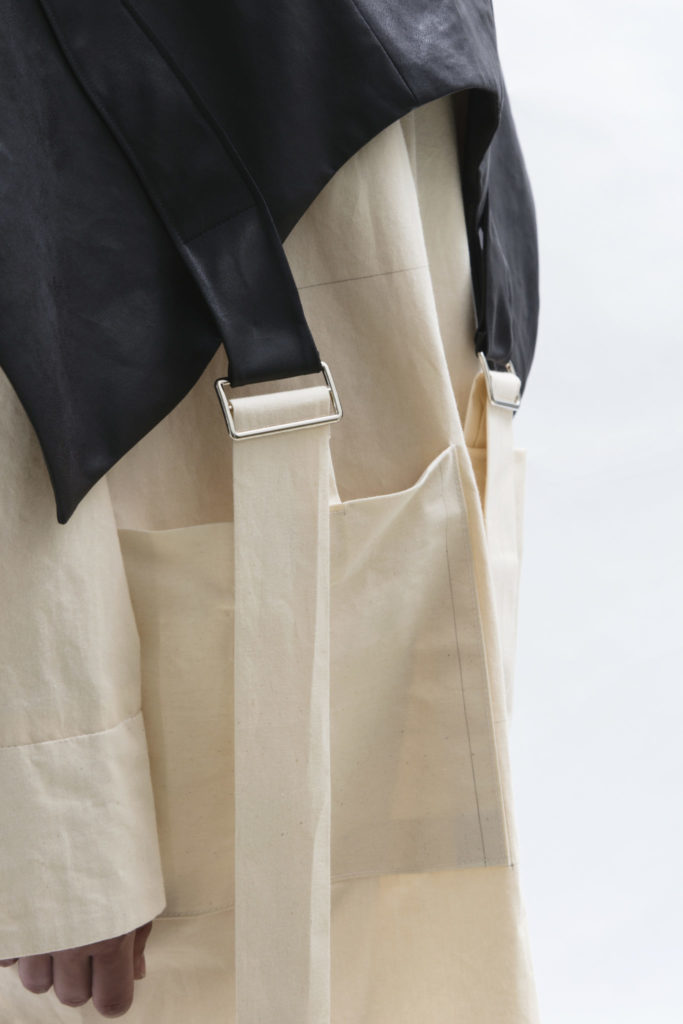 Sophisticated details such as belts, buttons, and metallic closures connect the parts of comfortable high-neck dresses, capes, jumpsuits, pocket pants, saddle shape sleeve shirts, and vests.
Earthy tones of olive, taupe, anthracite, and dusty beige embody the color palette of the horse and the rider. The subtle brilliance and density of coated microfiber fabric symbolize the used leather of the saddle, polished by thousands of touches. As a modern armor, Jin's creations offer protection, while allowing freedom and unrestrained movement.
Words by Elena Eberhard, Fashion Journalism Coordinator