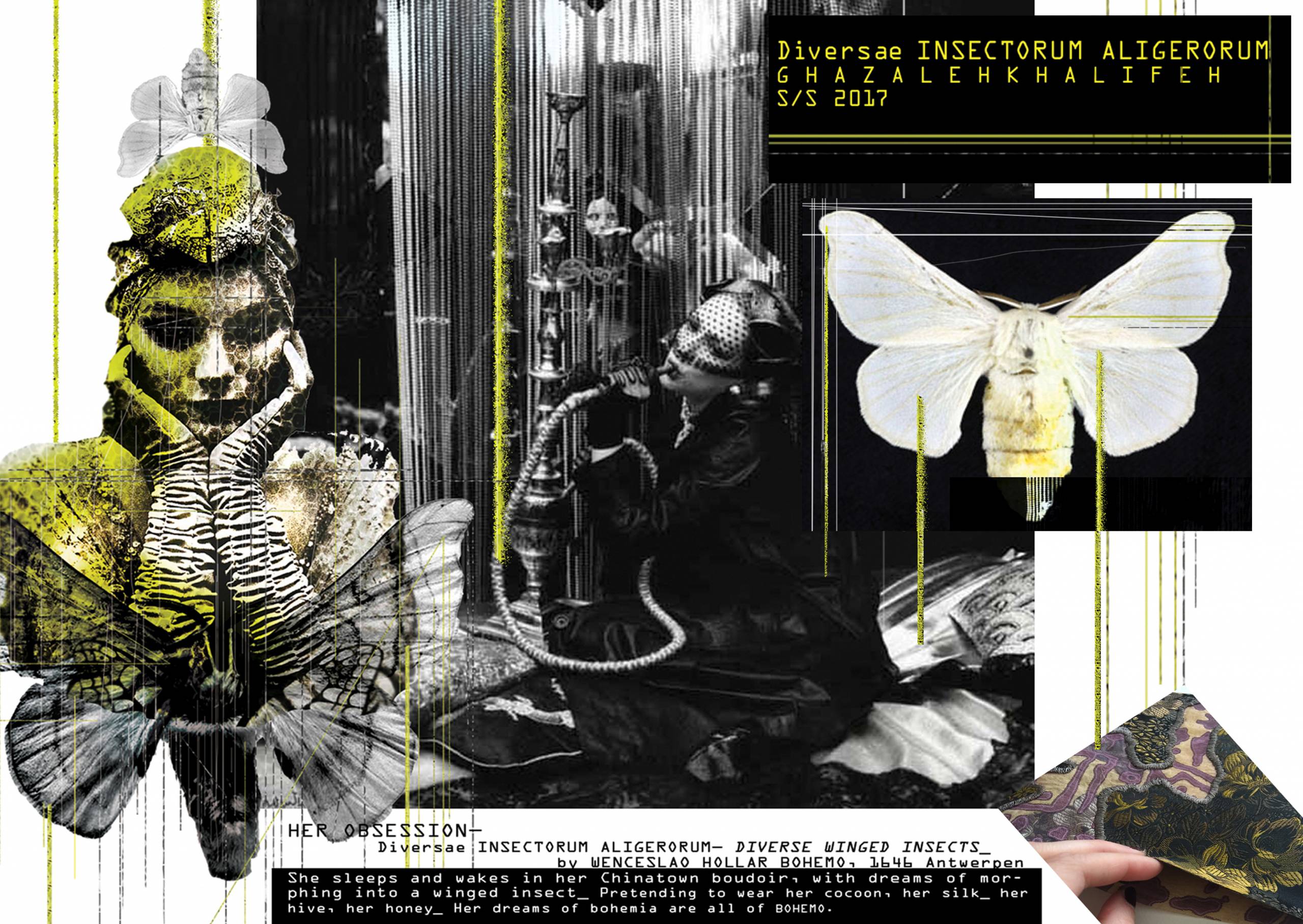 2015 MFA Textile Design alumna Ghazaleh Khalifeh was just in Milan for the annual ARTS THREAD and DESIGNERSBLOCK exhibition. Her collection, "Diversae Insectorum Aligerorum," is inspired by Wenceslao Boehmo's character of a woman who has fantastical, delusional dreams of morphing into a winged insect. Khalifeh used a series of intricate techniques throughout her designs including the sugar-crystallization of fibres and heat-press bonding
For the 4th year running, selected artists— including Khalifeh — showed in a dedicated section of DESIGNERSBLOCK from April 12-17. This year the exhibition was held at BASE, a former industrial space on via Tortona, the heart of Milan Design Week. Khalifeh took a moment from this exciting experience to share with us the inspiration and design process behind her compelling collection.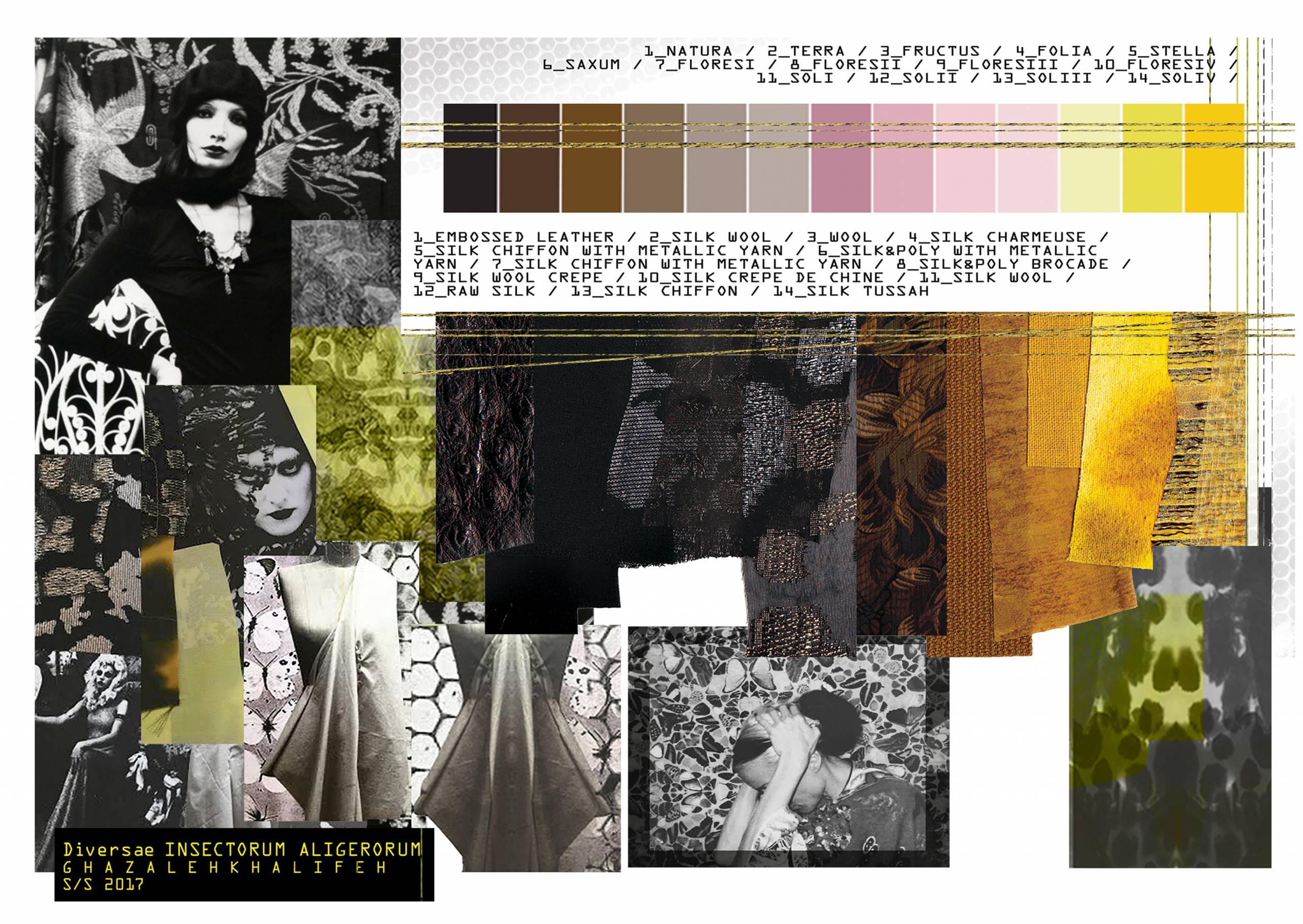 Fashion School Daily: How did you become involved in the exhibit?
Ghazaleh Khalifeh: I heard about the opportunity to be in this exhibition at FuoriSalon, Milan Design Week, from Fashion Director Simon Ungless last January. He told me about the ARTSTHREAD and DESIGNERSBLOCK collaboration and how they present and support new, emerging talent in their annual exhibitions. I thought applying for it was worth a try, and it definitely was! There are currently 17 exhibitors here from around the world, each one ready to show off their amazing skills and step into their respective industries.
FSD: Can you tell us a little bit about your work that's in the exhibit? What was your inspiration and design process? 
GK: My project "Diversae Insectorum Aligerorum" was named after Wenceslao Bohemo's 1647 book, and literally translates to "Diverse Winged Insects." The concept inspired me to create a collection of swatches. It is based on a woman who sleeps and wakes in her wallpapered Chinatown boudoir, an enigmatic figure who has beautiful, though somewhat delusional dreams of morphing into a winged insect. She keeps the silk curtains of her soft and sensuously lit hive closed and wears her silk kimonos like cocoons because the draped silk reminds her of honey. To create the swatches, I used a series of techniques such as sugar-crystallization of fibers, appliqué of antique brocades, acid-dye painting, and heat-press bonding.
FSD: What's next for you?
GK: I'm deciding between seeking out a paid-internship in Europe or finding full-time employment in the US. Now that I've finished my MFA in Textile Design, and have my website, resume, and business cards ready to go, I'm ready to put my design talents out there too see what will happen!