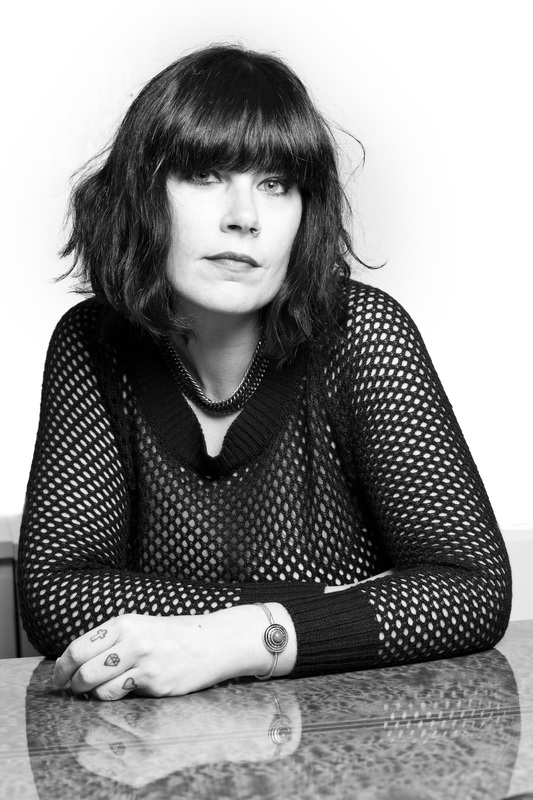 Inspired by the dark romanticism of 18th century France, Mexican art, and 1950's style tattoos, French photographer and graphic designer, Bénédicte, creates a unique mix of prints for interior design pieces and fashion garments. Her work includes a recurrent theme of death, spirituality, virginity, and anatomy—subjects that inspire her artistic expression and guide her towards inner peace.
Bénédicte's most recent collection entitled "Renaissance," is sold at La Ligne 29, an eclectic boutique nestled in the ancient, art-driven city of Montpellier located in the South of France.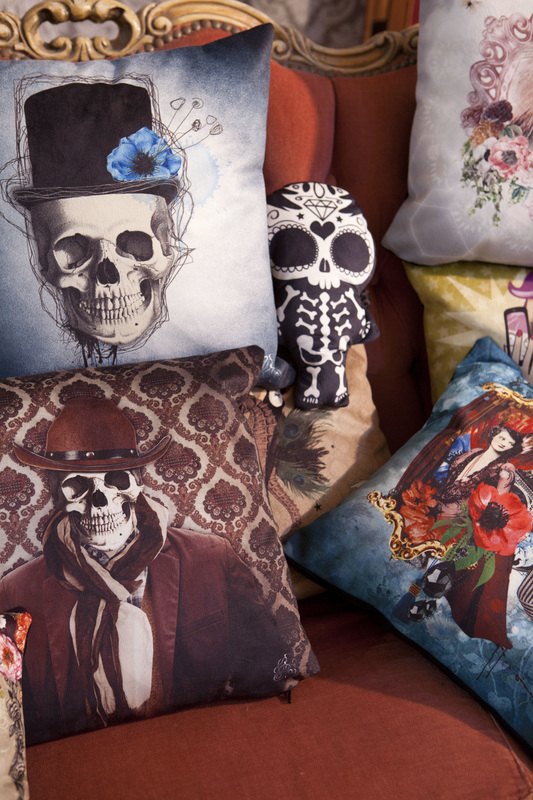 Faye Harris: Where are you from originally? 
Bénédicte: I come from a small French island called Corsica—it's a wonderful place. The beaches are sublime and the Corsicans have strong character. My parents moved for their jobs several times, and we finally ended up in Montpellier. I studied here, met my husband and had my two sons [in Montpellier]. I love this city and could never leave it.
​FH: How did you begin your career in graphic design?
B: When I studied photography and graduated in 2001, Adobe Photoshop was new in the profession. I first began restoring old pictures and used correction techniques (adding/removing ungraceful elements, etc.), and quickly realized the possibilities within the software. I started to create my own pictures and became totally addicted to the tool. My experience with Printer Company reinforced this addiction. After Photoshop, I tested Adobe Illustrator, and subsequently added both to my design process and made my own way.
​FH: Are you commissioned for your designs elsewhere or do you design solely for your own brand? 
B: For now, I am only working for La Ligne 29 (LL29), but I've been working on visuals for another brand, which will launch next year.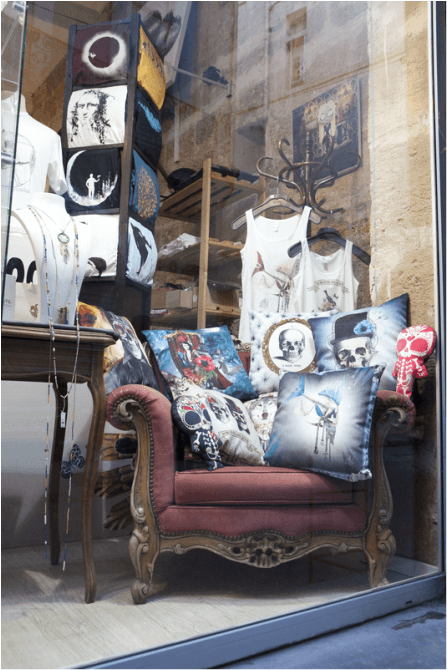 FH: Tell me about the concept of La Ligne 29?
B: ​LL29 is a concept store. The owners—my great friends, Bruno and Nicolas—sell many different curated things that they acquire from all over the world. The place is full of positive waves and spirituality.
​FH: What's the name/theme of your latest collection?
B: My last collection is entitled "Renaissance." I left my ex-associates when my name and my work were not taking the directions I wanted. It was constraining, and the work was completely incoherent. I felt I was losing my style. Profit had become the watchword, so that's why I decided to work with Nicolas and Bruno at LL29. With them, I'm able to completely express myself. There is no censorship or obligation to create visuals that I don't like or are not like me. It's happiness—a true renaissance! The recurrent theme of my work is death, spirituality, virgin, and anatomy—subjects that always inspire me.
​FH: You use many skulls in your designs, any particular reason?
B: My alternative healer would tell you that I come from a planet where those people have been exterminated. My shrink would tell you that I think of my grandfather very often, who happened to be an artist himself. And my medium would add that I am in complete connection with him. My grandfather is a person I have had very little experience with in my life, but he means a lot to me. I have his name, Renee. It's true that I feel connected with him, even deceased. I've always liked skulls. I listened to Guns N' Roses and wore their t-shirts when I was a teen!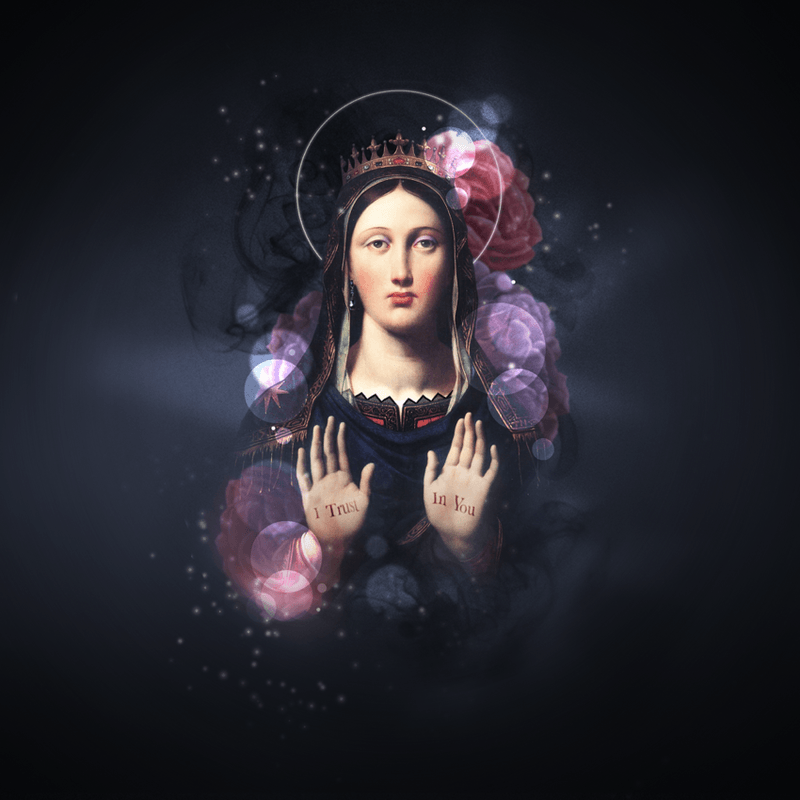 FH: Can you tell me about your piece 'Ma Madone'?
B: 'Ma Madone' is a painting by Ingres. The night I made this creation, I really felt the piece was guiding me. It may sound crazy, but once I finished creating it, I immersed myself in her eyes and I got chills. I felt something new and disturbing to such an extent that I went to bed with an unshakable sense of fear. I display [the piece] in my room and I meditate in front of her when I am lost. She's the inspiration for my next tattoo. I devote a veritable cult for the virgin, even though I'm not religious! She calms me down and guides me.
​FH: Can you describe your design process?
B: I reflect on a picture for days or even weeks before I produce a piece. When I find the time and the inspiration, I search my images (if I haven't created them myself) and I begin by assembling, cutting, and superimposing on Photoshop. Sometimes I use Illustrator to create my designs. I don't really draw freehand, so my brush is my mouse. I need as little as one hour or as much as six to eight hours to finish a creation.
​FH: Where do you find inspiration?
B: I'm a big fan of Tim Burton movies. I also love 18th century France for its romantic aesthetic. I like everything that is old, dark, moody, as well as Mexican art, the 1950's, and tattoo art. In fact, I mix all that I see and love. I haven't yet traveled; I guess when I finally do, my inspiration will be tenfold!
​FH: Where are your designs printed?
B: All of our materials are printed in France. It is much easier for us to control manufacturing here and we love working with our country. I have nothing against China, but we have neither the volume nor the means to work with them. We may outsource in the future for certain products or materials that are not available [in France], but we want to keep most of our production domestic, which LL29's customers are in favor of.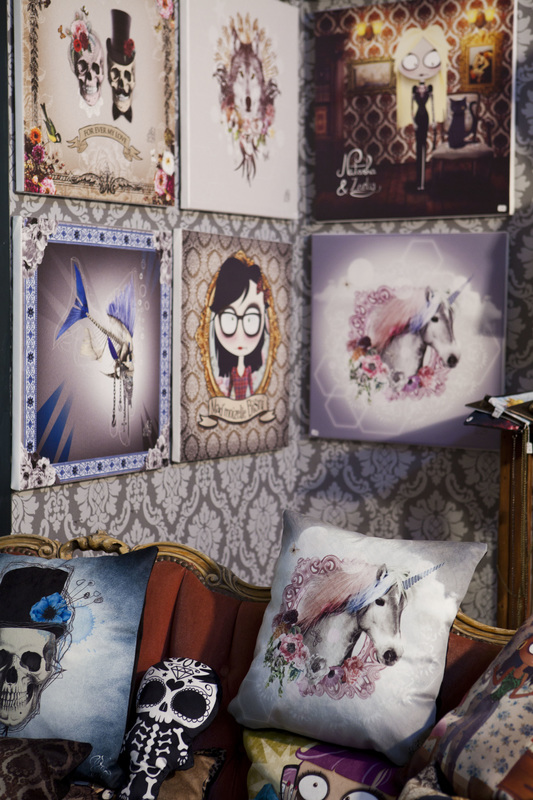 ​FH: What is the art community like in Montpellier?
B: I work alone and don't rub shoulders with the Montpellier art community very often. Not that I don't want to, but I consider myself a very shy and unconfident person. I am in awe of the work of some street artists like Supakitch and Koralie. It's impressive and intimidating.
​FH: Are you showcasing at any trade shows/events?
B: My next event is the Christmas market in Montpellier. I love getting back in contact with my clients and connecting with my true fans during the first hour. We can share stories all day! We will also participate at the huge exhibition "Maison et Objet" in Paris in September 2016. I love this show—I've done it two times, but with the LL29 team by my side, it will be even better!
​FH: What's next for you?
B: My goal is to propel LL29 and continue my photography. Above all, I want to carry on working with my hands. I have several tracks in my life…who knows, maybe I'll teach graphic design at a private school!
Written by Faye Harris, MA Fashion Journalism. Originally posted on What It Takes.
This content was produced by Academy of Art University MA Fashion Journalism students as part of their Fashion Journalism coursework.