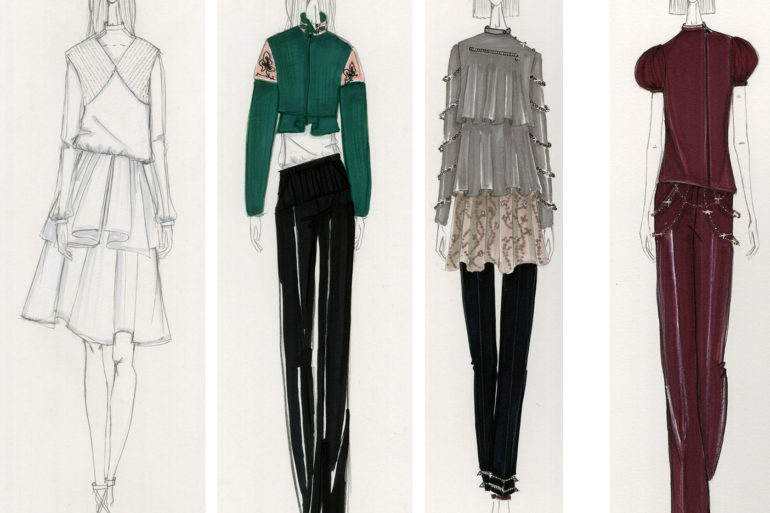 Nearly every aspiring fashion designer dreams of one day seeing their work in stores across the country and the world,...
Start saving your pennies now – Neiman Marcus and Target just announced a MAJOR designer collaboration that will be hitting...
After a few teaser photos here and there – the Jason Wu for Target complete collection has finally been released!...
H&M has had some pretty stellar collaborations over the last few years – Lanvin, Versace, Marni – just to name...
Self-Obliteration (Net Obsession Series) – Yayoi Kusama, 1966. Yayoi Kusama has taken New York City's art and fashion scene over...
More collaboration photos folks!! These hail from the Marni for H&M collection, which will hit stores on March 8, 2012....
If you happen to be in Milan this January – be sure to stop by the winter sale at 10...
Photo Courtesy of Fashion Indie. Over the past few years it has become a given that CFDA/Vogue Fashion Fund Winners...
The Maison Martin Margiela windows at H&M Union Square in San Francisco. Photo by Alexandra Thurmond. TODAY finally marks the...
One of the most highly anticipated collections is almost here – Marni for H&M is set to hit shelves this...
A few weeks ago we shared the good news that the CFDA/Vogue Fashion Fund winner Altuzarra, and runners-up Pamela Love and Creatures...