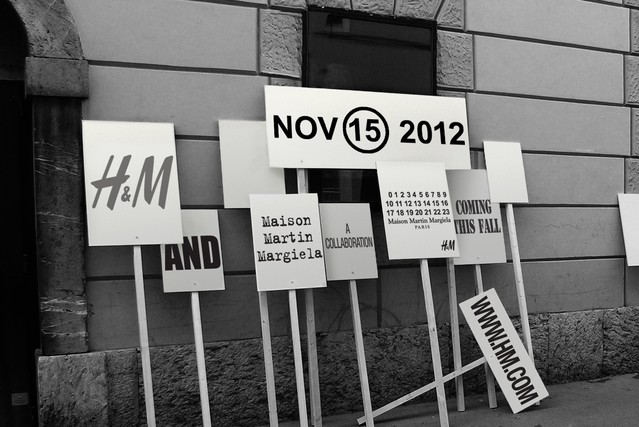 There were rumors fluttering about yesterday – but it has now been confirmed – H&M's next designer collaboration will be with Maison Martin Margiela! The collection will hit stores on November 15, and the anticipation is already killing us. The house of Margiela issued a statement this morning:
The democracy of our fashion has always been at the center of our creativity, and the collaboration with H&M allows us to push this instinct further. We will bring together the contrasting universes of the two houses in ways that will surprise us all.
We cannot wait! It is set to include apparel and accessories for both men and women, and we can safely expect lots of white, white, white. Let's hope they stick to the signature Margiela aesthetic – and don't dilute it too much for the masses. They also debuted two short videos this morning, which you can watch after the jump!