Photo credit : Picky Studio Flashing lights and grandeur enveloped the stage last Thursday night at the Beyond the Front...
The location for tonight's Beyond the Front Row meeting has changed! See flyer below for the new meeting venue: Once...
There has been a change to the Beyond the Front Row meeting. The meeting will NOT be in Morgan Auditorium....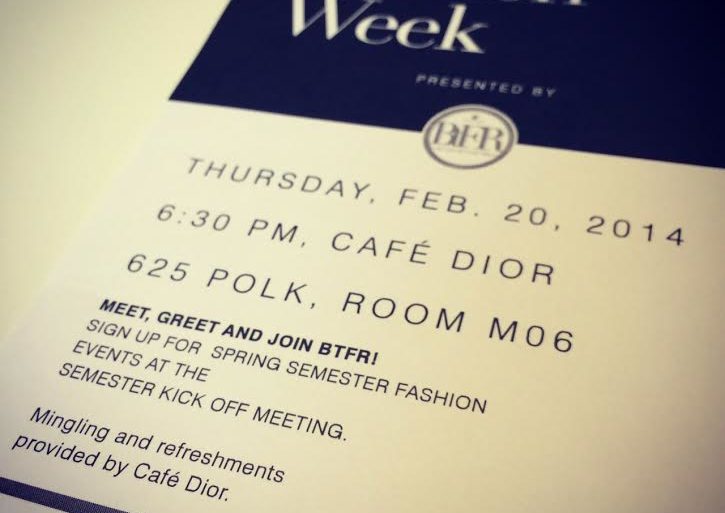 This Thursday, February 20, AAU School of Fashion student club Beyond the Front Row will host their first general meeting of...
Calling all fashion students! If you haven't signed up for Beyond The Front Row fashion club, there is still time!...