Beyond the Front Row hosted their first general meeting of the semester on Tuesday night. 90+ University students attended and BtFR welcomed 35 new members! Members also signed up to volunteer for three fashion events happening in San Francisco (great experience and great networking!).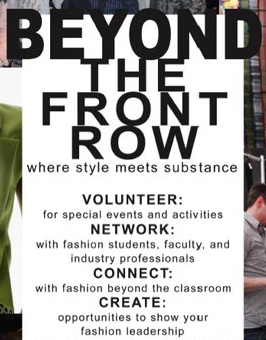 Congratulations to Daniel Leidheiser and Woori Han! they won the membership raffle and each took away a $10 Starbuck's card.
FYI: The club is now now accepting 100 word essays from students with GPA of 3.0 and higher who are interested in serving on Beyond the Front Row's Board next semester. Send full name and essay to: beyondthefrontrow@gmail.com
The next meeting will be on Wednesday, October 27th 7pm-8pm, room 804 @ 180 New Montgomery
Stay connected and current by reading FashionSchoolDaily.com or the Beyond the Front Row Facebook page.