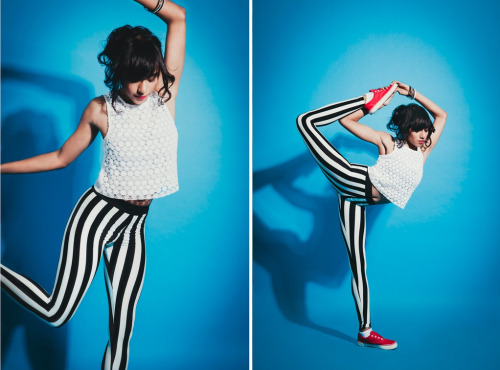 Whether it's flamenco for Balenciaga or ballet for Christian Dior, the influence of dance on fashion is subtle yet profound. When dance meets fashion, the alchemy between the two art forms produces artistically relevant designs and allows for creativity to unfold in myriad ways. Experiencing the thrill of the mutual aesthetics between dance and fashion is Shraddha Kutty, a 22-year old B-girl and MFA Fashion Merchandising student from Mumbai, India.
Although Shraddha doesn't believe that dance influences runway fashion, she finds that her personal style is a derivative of the hip-hop culture that she is a part of. "Hip-hop constantly evolves with time and is, thus, very versatile in nature. That puts me in the middle of styles and ultimately makes fashion enjoyable", she says. While in India, Shraddha started a street wear brand called Mighty Soul that fuses dance, athleticism and traditional Indian designs.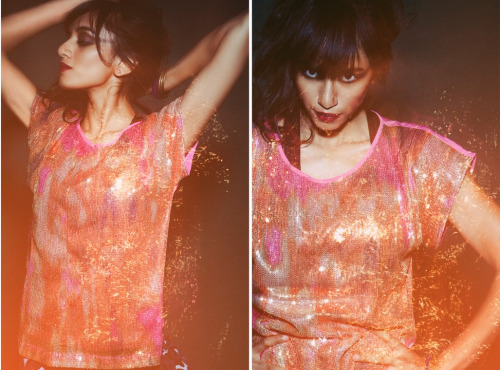 Namrata Loka: Miss Mighty Soul – tell us about your brand.
Shraddha Kutty: Mighty Soul combines dance culture and traditional Indian design to bring forth an "old school flava" in today's perspective. It was founded in 2014 along with two other friends who are also dancers. Mighty Soul makes tank tops, t-shirts and outerwear pieces like jackets and hoodies.
NL: How do you fuse dance culture into a street wear brand?
SK: We feature dancers who make a difference in the community. We feature people from hip-hop DJs and founders of dance crews to rappers and actors on our Facebook page who are seen wearing their Mighty Soul gear.
NL: Lets talk about the soul behind this. Tell us about your first foray into fashion.
SK: I grew up watching 90's pop music videos and looking at fashion-forward outfits in Archie's comics. I always wanted to be a part of the creative process of fashion. But Designing and illustration came into the picture much later.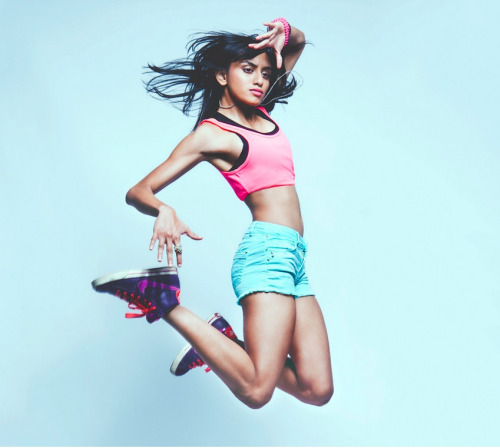 NL: What influences your personal style?
SK: Being a B-girl is a part of who I am, and in a way, forms the basis of my lifestyle. To some extent, it influences how I dress. I am a fearless and confident person, and my personality generally dictates what I wear.
NL: On a regular school day, Shraddha Kutty, will most likely be seen wearing…
SK: Classic street wear, which usually entails Adidas OGs, a Vans Snapback/Trucker Hat, or an oversized jacket with suede Puma shoes and accessories. I also venture into androgynous clothing every now and then.
NL: Is there a designer who inspires you?
SK: Manish Arora.
NL: Why Manish Arora?
SK: The vastness and versatility in fashion is just as interesting as the accents and details. Manish Arora's designs are eccentric—her use of prints and pop inspires me as a street-wear follower and creator. His work reflects a strong and bold attitude, which for me, captures the essence of being a hip-hop dancer.
Written by Namrata Loka, MA Fashion Journalism. Originally posted on Vanilla Sequins.
This content was produced by Academy of Art University MA Fashion Journalism students as part of their Fashion Journalism coursework.