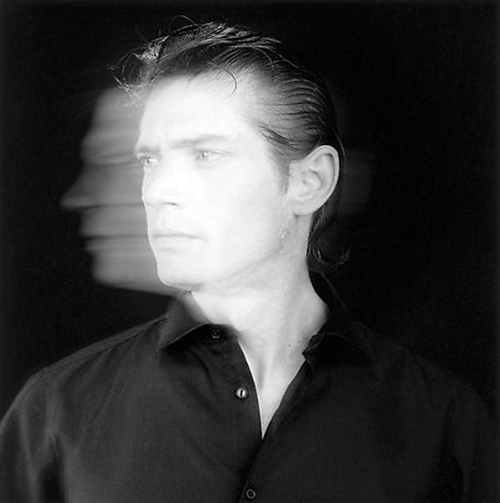 By the creators of Inside Deep Throat and The Eyes of Tammy Faye, Mapplethorpe: Look At The Pictures delves into the provocative and convoluted world of Robert Mapplethorpe, the 20th century photography luminary who was acclaimed for his irreverent and perverse depictions of sexuality and fetishism. The HBO Documentary film is the first feature-length documentary that takes an intimate look at the late artist's personal and professional life, both of which still garner attention and spark controversy today—25 years after his untimely death.
Mapplethorpe: Look At The Pictures chronicles the influential artist's life, from his emergence into the New York City art scene all the way through to his premature death and posthumous glory. Featuring over 50 interviews with the artist's friends, family members, and colleagues, along with never-before-seen content, the documentary unveils and immortalizes the notorious man behind the camera. The film debuts on Monday, April 4th at 9PM on HBO.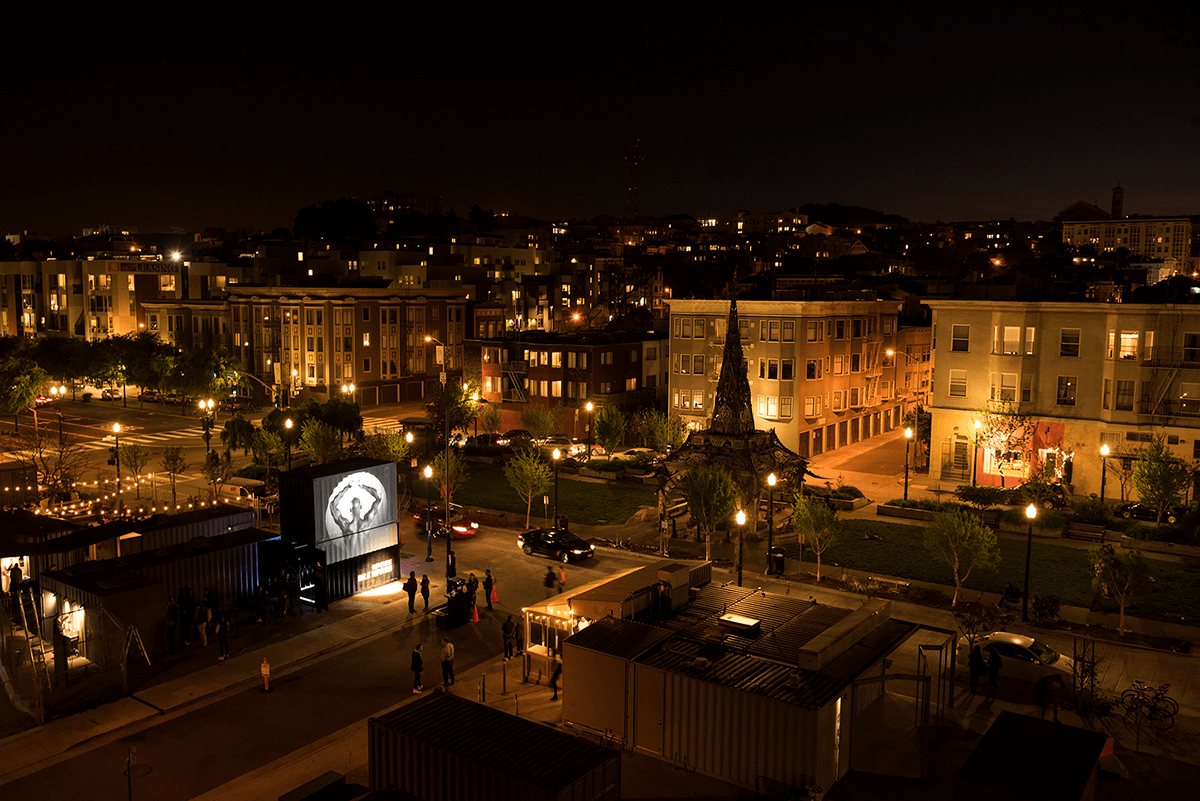 In anticipation of the upcoming HBO documentary, an art installation popped up in Hayes Valley's PROXY and showcased a gallery of Mapplethorpe's most influential photos on March 25 and 26. Images of grand proportions were projected onto the side of black shipping containers. Open at night and set against a cloudless cityscape, the towering exhibit illuminated the area and attracted the attention of locals and art enthusiasts alike. Once inside the container, visitors were guided through a brief compilation of Mapplethorpe's work. Images were displayed through a series of digital screens, each separated by dividers, which generated a somewhat isolated viewing experience. Voiceovers from the iconic artist accompanied each visual sequence and peeked viewers' interests and amplified the exhibit's overall impact. The pop-up installation was also open for viewing in New York City on March 18-19 in the Flatiron District's north plaza.
With bicoastal art installations, a comprehensive HBO documentary, and complementary retrospectives at The J. Paul Getty Museum and The Los Angeles County Museum of Art, Mapplethorpe is, evidently, the artist du jour whose legacy is invulnerable to transience.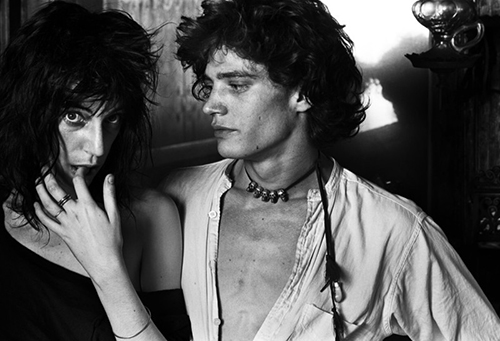 Born on November 4, 1946, the New York City native pursued his creative propensities by enrolling at the Pratt Institute in Brooklyn. For two years, he majored in Graphic Arts and refined his skills in drawing, painting, and sculpture. During his collegiate years, he met and developed a close relationship with musician and artist, Patti Smith, who would later live with him at the historic Chelsea Hotel. In 1970, a year after Mapplethorpe dropped out of school, he developed an affinity for Polaroid cameras and became enthralled with its raw and sincere results. He incorporated his Polaroid photographs into his mixed media work, believing it was more appropriate and authentic to employ his own images in his collages. Three years later, he presented his first solo exhibit entitled "Polaroids" at the Light Gallery in New York City.
Mapplethorpe's initial success into photography inspired him to explore deeper into the medium and experiment with different equipment—namely, a Hasselblad medium-format camera that he used to shoot his group of friends, which included the likes of George Dureau, and other artists, musicians and socialites. It was during this time when Mapplethorpe's curiosity of the underground BDSM scene flourished into a full-fledged fascination that would imminently catapult his career and launch him into prominence.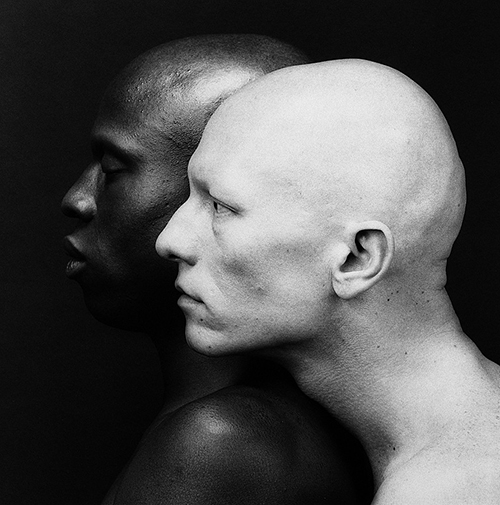 From his frank depictions of black male nudes to his powerful portrayals of female bodybuilder, Lisa Lyon, Mapplethorpe's seminal nude imagery elevated the human form and imbued masculinity and homosexuality with arresting elegance and candor. His proclivity for erotic imagery, often centered on taboo subjects analogous to his own sexuality, stirred up controversy in the art realm. While Mapplethorpe's highly stylized black and white photos undeniably demonstrated his keen eye and technical mastery, they challenged convention and distorted the line between fine art and pornography.
"Robert took areas of dark human consent and made them into art," said Patti Smith in her memoir, Just Kids. "Without affectation, he created a presence that was wholly male without feminine grace…He was presenting something new, something not seen or explored as he saw and explored it."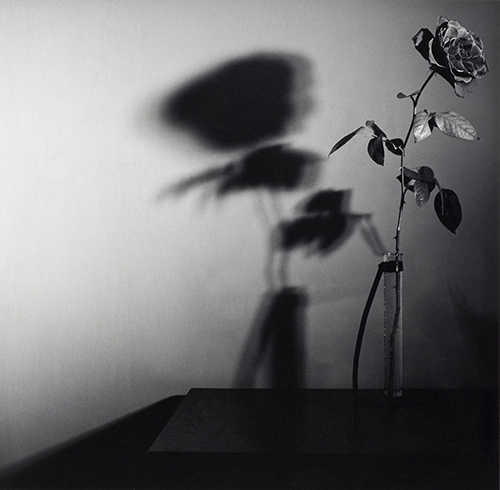 Throughout the 1980's, Mapplethorpe conducted his shoots in studio and broadened his subject range into nudes and celebrity portraiture. He photographed a number of artist contemporaries including Andy Warhol, Louise Bourgeois, Amanda Lear, and long-term friend and ex-lover Patti Smith. He also grew a penchant for flower still lifes, particularly calla lilies and orchids. As a formalist, Mapplethorpe approached his art in a classical manner with meticulous attention to composition, balance, and idealistic beauty. His work was often redolent with religious and Platonic allusions.
Beyond being visually striking and unapologetically brazen, his work has significant cultural, historical and social impact, particularly his posthumous traveling exhibition "The Perfect Moment," that inadvertently contributed to the ignition of the '90s American culture war.
Mapplethorpe was diagnosed with AIDS in 1986. Despite the affliction, he continued to challenge his creativity for the remaining three years of his life. In 1988, he established his eponymous non-profit organization, the Robert Mapplethorpe Foundation, that promotes photography as an art form and funds medical research regarding HIV and AIDS infection. The American photographer passed away a year later at the age of 42.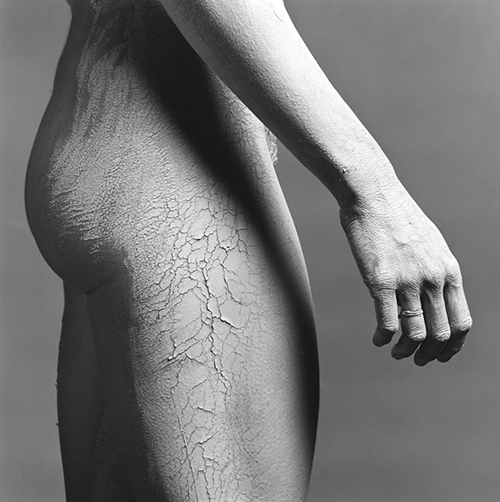 Simultaneously graceful yet gruesome, angelic yet sinister, radical yet delicate, Mapplethorpe was far more than a generator of illicit pictures. He was a man defined by duality, driven by controversy, and finally after 27 years, the contrasting pieces have come together to humanize the complex, enigmatic artist.
Written by Angela Han, BA Fashion Journalism. Originally posted on dot429.