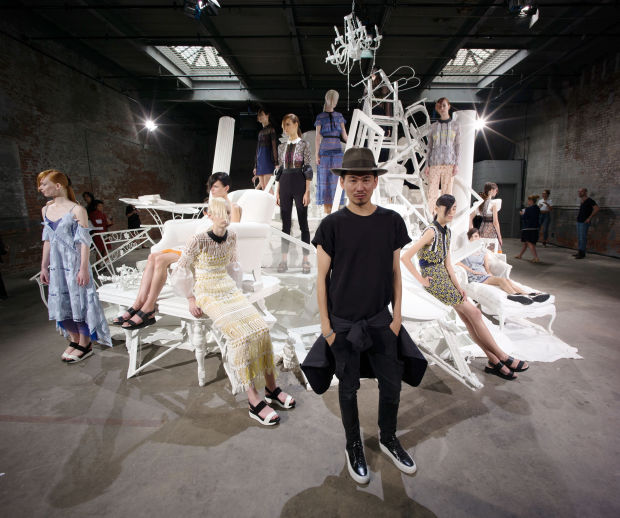 Emerging womenswear designer and creative director and founder of Self-Portrait, Han Chong, showed the brand's collection at New York Fashion Week Ready to Wear Spring/Summer 2016, marking his first time showing at the prestigious event. Although his models didn't strut down the runway, he found a creative way to showcase his designs. Chong introduced an intimate setting by staging his models in different places amongst bleached white decor. Chong introduced his line in a presentation setting, like his personal take on a fashion editorial. Each model strategically posed throughout the abandoned mansion. A closer look reveals props including books, statues, chairs, tables and even a baby carriage. There were a total of 120 pieces used in the backdrop, and all of them were painted white to produce a sense of a 3-D puzzle.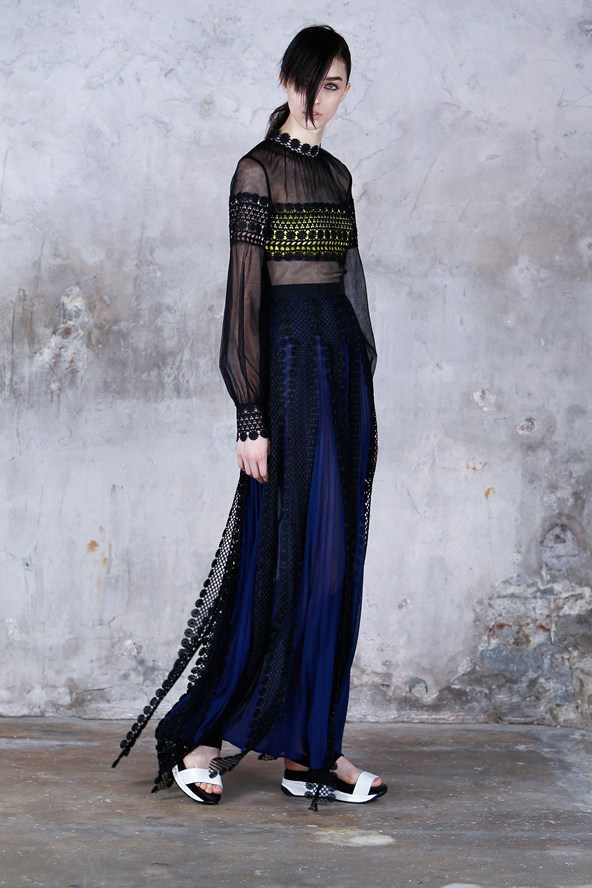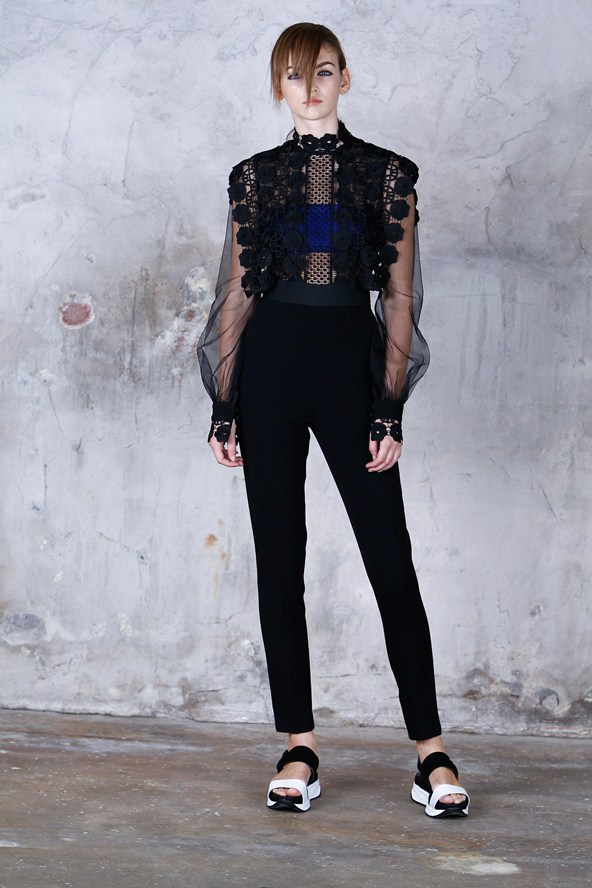 Chong found inspiration from the fashion capital at which he showed. His collection imparted the edgy and directional aesthetic that New York City is known for. Chong's collection was edgy, sporty chic, and a bit of Victorian. An abundance of ruffles and accentuated shoulders brought in the Victorian spirit. Chong focused on looks that were simple, clean and modern. The designer detailed his collection with brocade and contrasted vibrant colors and in-house fabrics. The rawness of the installation effectively showcased the variety of colors exhibited in the collection. His juxtaposition of colors and textures made for a loud statement-making spring collection. Chong's love for dresses was apparent as he showcased frocks with lace, sheer fabrics, and waist-pinching silhouettes. His slip dresses, paired with lace, were delightfully simple and beautiful. Though Self- Portrait was new to New York Fashion Week, the brand and its creative director left one hell of a lasting expression.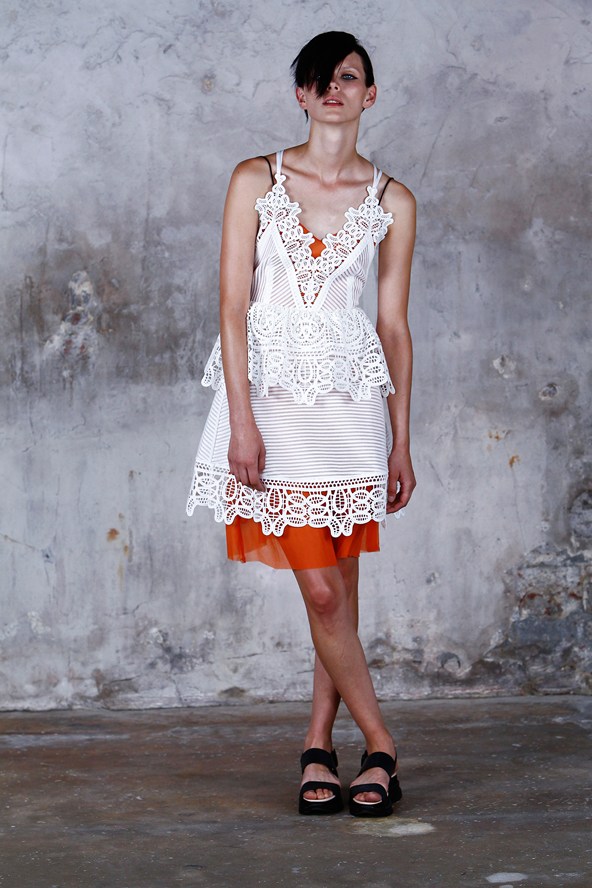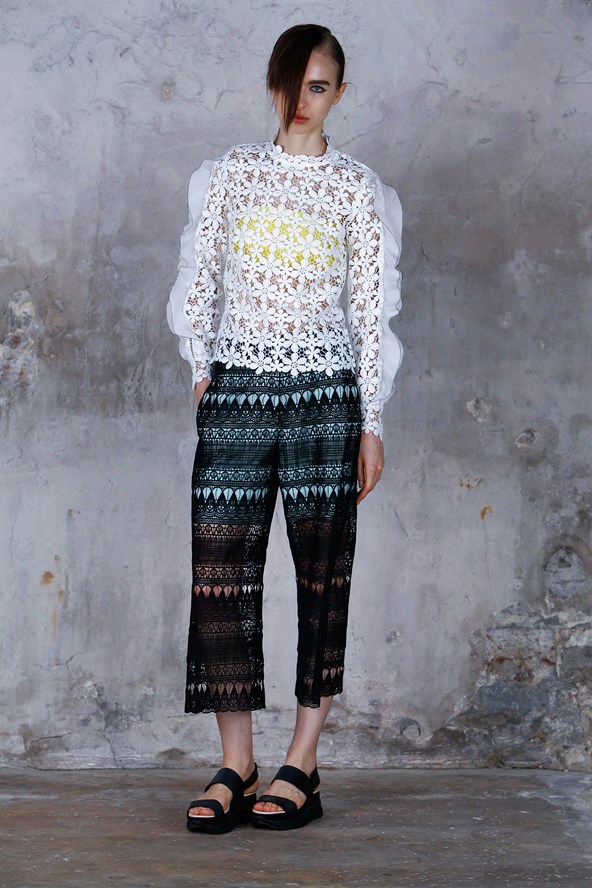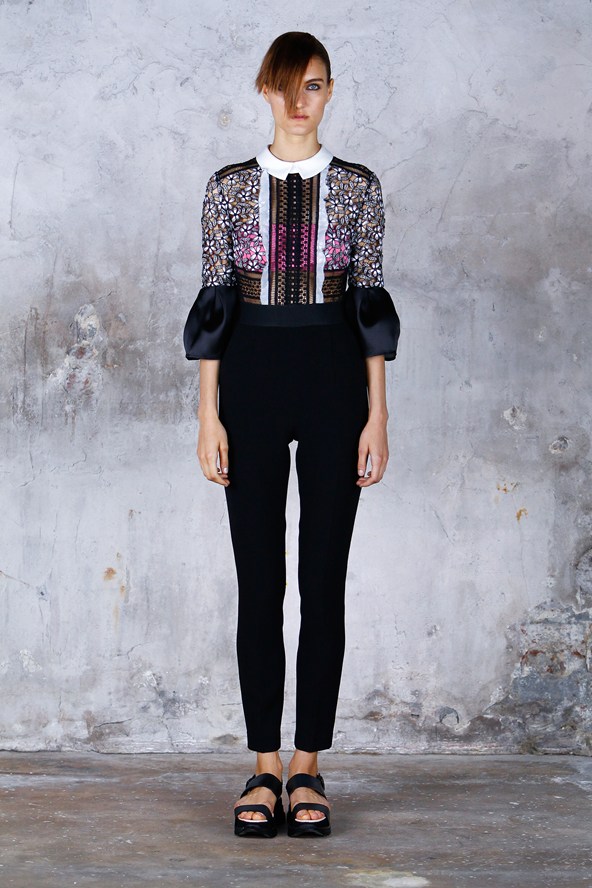 Finally, there is a new designer who is provoking us to think outside the box! We rarely see new designers present during New York Fashion Week. With it being their first showcase, a lot was on stake. It can either be a hit or miss. All you can do is cross your fingers and hope that all your hard work, time, and money was worth it in the end. It is rare to see new designers because of the challenges of getting a foot in the door at NYFW.
Han Chong introduced his style to the world and, chances are, he will show again. Chong proved that emerging designers have a chance in the arduous world of fashion. That even in a sea of big name fashion designers, one come across a brand new talent that shows promise.
Written by Courtney Wilkins. Originally posted in UPRISE Magazine.
This content was produced by Academy of Art University MA Fashion Journalism students as part of their Fashion Journalism coursework.