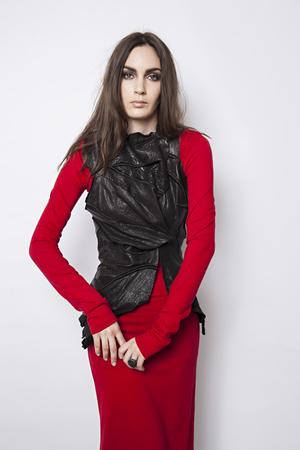 On the evening of Friday, September 19, MFA Fashion Design alumna Melissa Fleis, in collaboration with 7×7 Magazine and NWBLK studio, hosted a pop-up shop event in honor of her newest collection.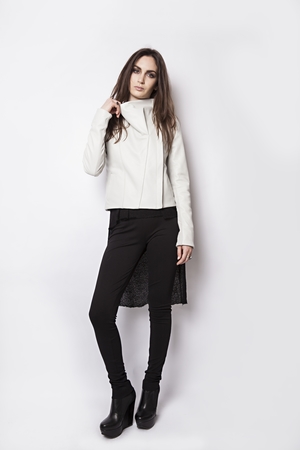 Fleis' Fall 2014 womenswear designs were defined by the fusing of asymmetry, leather and sensual silhouettes, and were executed mainly in a monochromatic palette. Each piece contains an element of grunge and rock 'n' roll, yet there's a strong sense of femininity as well. Fleis is wonderful at creating silhouettes and layering pieces that highlight points of the female body and bring subtlety to the otherwise intense looks.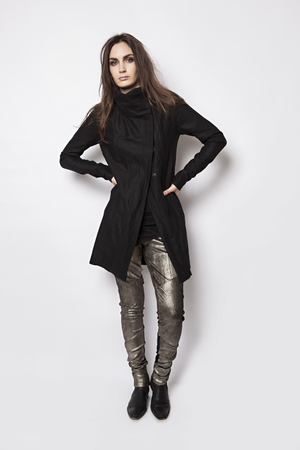 The NWBLK studio was the ideal setting for the event, and the space was filled with a diverse, creative crowd. The unusual, eye-catching artwork on display fed into the creativity and individuality that Fleis brings into her designs.
To view the Melissa Fleis Fall 2014 campaign video and shop the Defiant collection, visit www.melissafleis.com
Written by Alexa Palacios