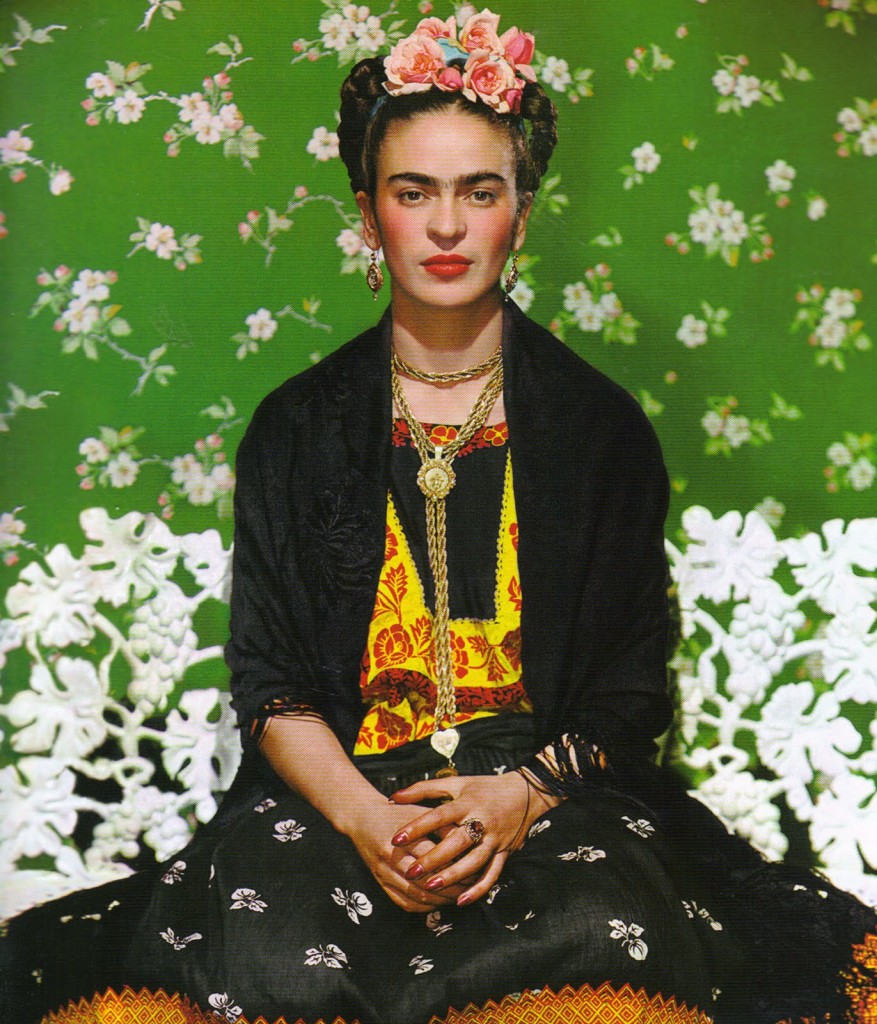 Frida Kahlo by Nickolas Muray.
In our latest edition of Monday Morning Photo, we bring you a stunning portrait of the artist Frida Kahlo. Known for her moving self portraits, it is interesting to see her through someone else's lense. The photograph was taken by Nickolas Muray, a well known photographer who worked for Harper's Bazaar  and Vanity Fair in the 1920s.
Kahlo was known not only for her skills as an artist, but also for her distinct personal style. We love that in this portrait, you are able to see her amazing garb, down to the last detail. We hope it inspires your artistic adventures in the coming week!