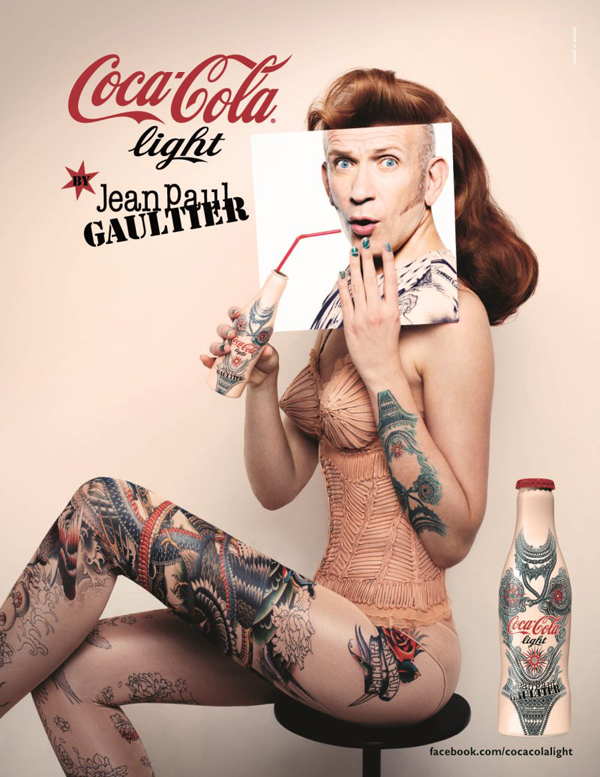 A few months ago, we reported that Jean Paul Gaultier had been tapped as the new creative director of Coca-Cola Light in Europe, and they've just released his latest ads for the brand! The campaign debuts his third bottle design for the bevy – a slightly risqué tattoo design that is so very Gaultier. The tattoos mimic the designer's signature sexy bodices, with some rather strategically placed stars.
Unfortunately, the limited edition bottles will only be available in Europe, but you can peep the rest of the campaign, shot by Stephane Sednaoui, below!
Follow the jump for more images from the campaign!