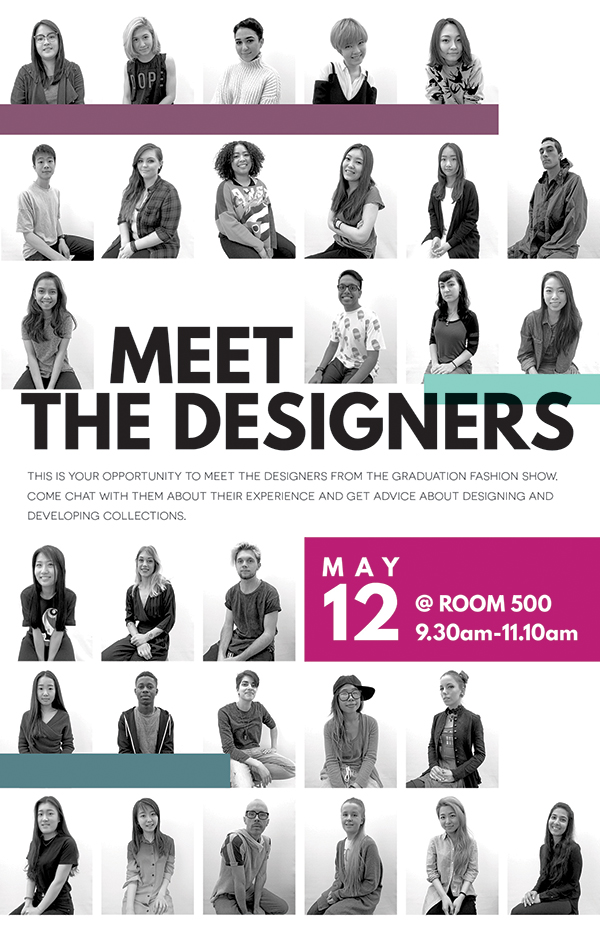 If you've ever wanted to know what it was like to design and develop a fashion collection for Academy of Art University's Graduation Show, now you can with first hand insights from the 2016 designers themselves!
Don't miss the opportunity to chat with the 2016 Graduation Fashion Show designers on May 12 (the day after the runway show) at 9:30AM in 625 Polk, Room 500.
This is a great way for freshman, sophomore, and junior students to pick up a tip or two from the senior sages who've already 'been there, done that.'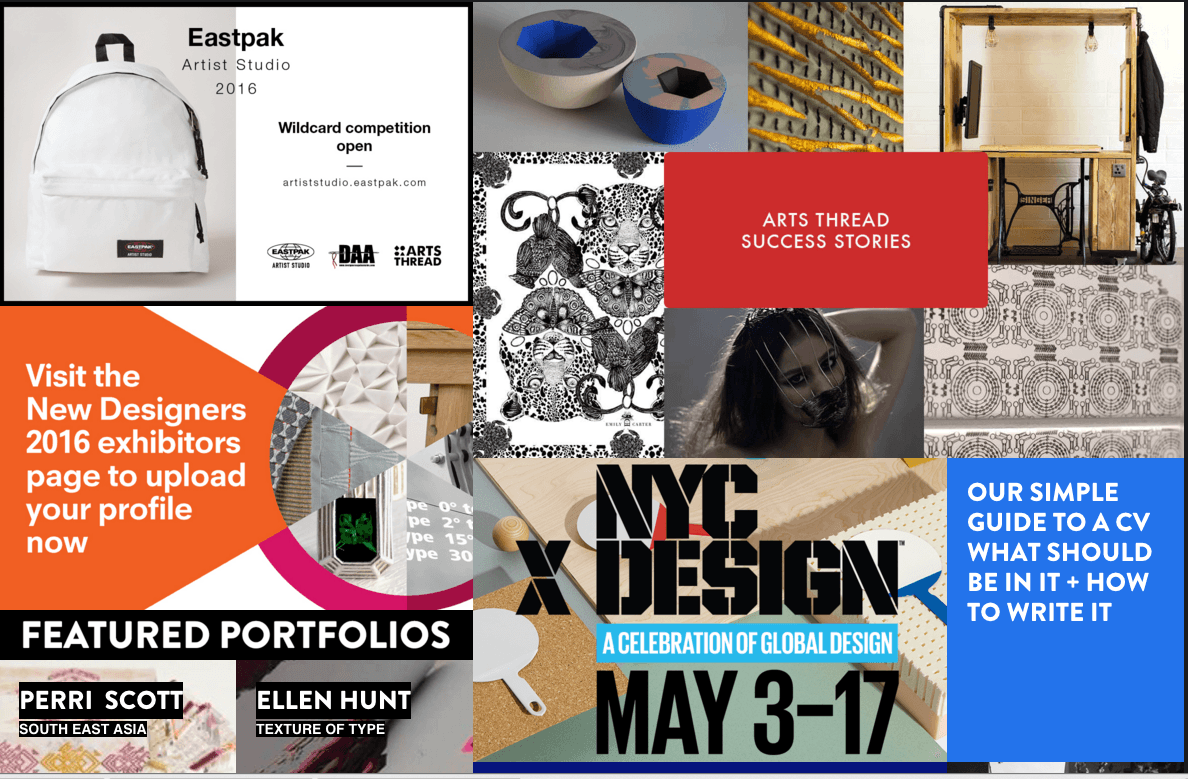 Alex Brownless, co-founder of ARTS THREAD, will also be in attendance to talk to students about the network and what type of opportunities such as internships, industry connections, competitions, and job opportunities they can offer to students. With his background in Textile Design and diverse experience with companies including GAP and WGSN (did we mention his EXTENSIVE network), Brownless is a fashion savvy, influential person to know.
This event is imperative for seniors who are about to leave the comforts of collegiate life and undertake the precarious task of job hunting. Senior students should also bring their portfolios in to share with lower level students.
As the world's only creative graduate network, ARTS THREAD bridges the gap between education and the creative industry. Over the last three years, the network has helped hundreds of creative graduates gain employment worldwide. There are approximately 100 institutions promoting 10,000 creative graduates from 20 countries on the ARTS THREAD digital platform.
All students are invited to attend! Mingle, network, and learn the ins and outs of what it's like to participate in one of the School of Fashion's favorite, most prestigious events.
Written by Angela Han, BA Fashion Journalism.