By Prachedes Germano, MA Fashion Journalism
Born in Honduras, Mario Chinchilla grew up with his grandmother, and always wanted to be a textile designer. "Inside her house, my grandmother had a textile atelier. She used to make bags, shoes, and many hats. She had lots of bright, vibrant, colorful fabrics – characteristic of Southern countries," he recalls.
When Chinchilla discovered the Academy of Art University, he originally wanted to pursue a degree in Fashion, but it was the textile department that caught his attention. "I thought it was creative, competitive," he explains. "It spoke to me, material-wise. Textiles are my passion."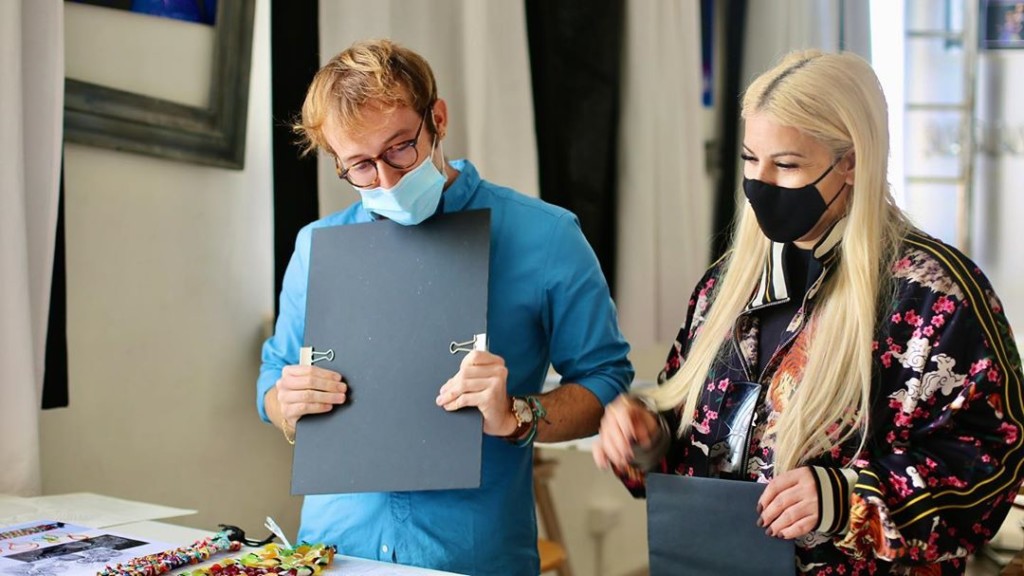 In 2018, he graduated from the Academy as a BFA textile designer. After, he moved to Italy to pursue a Master's degree in Fabrics Innovation Design at the Accademia Costume di Moda in Rome. It was during this program he understood how vital his experience at the Academy had been. "Now that I am here [in Rome], if I needed to go back in time, I would do everything again. At the Academy of Art, they gave me such good, hard training. They push you to be on top of everything."
As part of his Masters program, the students work on industry projects. These projects consist of developing fabrics for the most relevant companies in the field, with students working with professionals and designers who follow the project's development.
Chinchilla's current industry project is with Fendi, one of the world's most prestigious fashion houses known for its skilled artisans and encouragement of younger generations to keep Italian craft alive.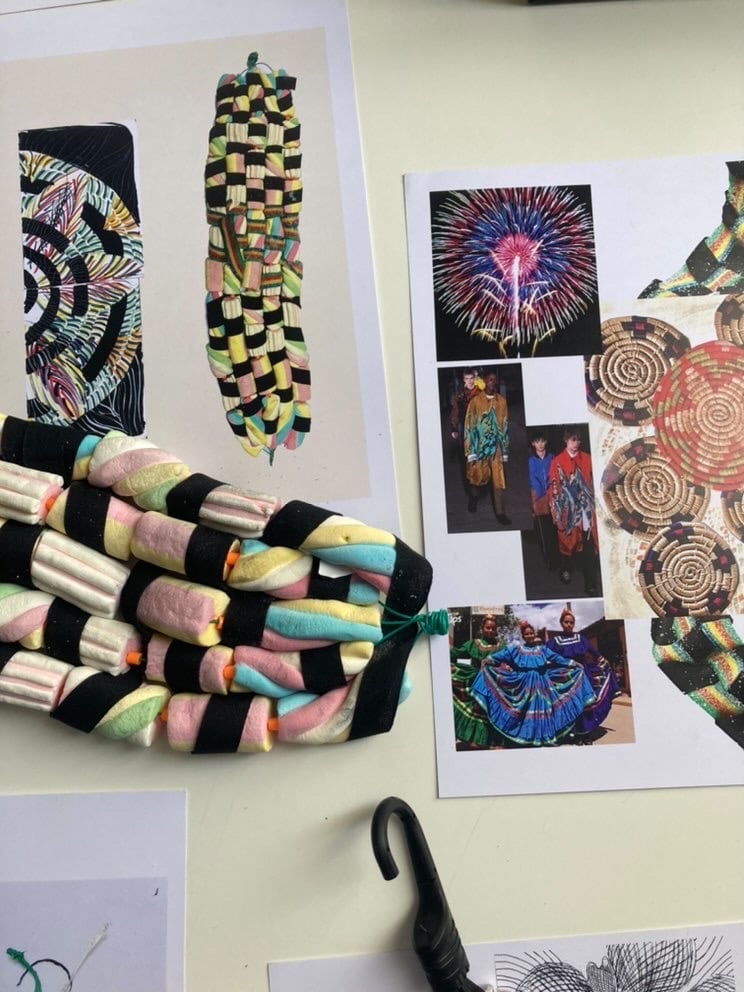 The project itself is designed by Alessia Pellarini, Creative Director of Fendi, with students developing six wool proposals for a luxury coat. Chinchilla developed his samples within a month, presenting the results to the Fendi team on October 31st. "If they see your project has potential, they will produce the fabric at scale, which gives you the opportunity to work even closer with the Fendi team," he explains. After November 2nd, the students start another project with Marco Russo, Senior Womenswear designer and Head of VIP at Louis Vuitton, to develop a jacquard fabric.
Alongside design experience, the goal of the industry projects is to train students to work with different suppliers. "In a collection, you have many different types of fabric you have to produce. Getting the chance to work with a different textile company every month teaches us how to find a specific supplier in Italy, be it for laces, for jacquards, or others," says Chinchilla.
Chinchilla points out how glad he is to be working for and learning from such renowned personalities in the field. After he graduates in 2021, he plans to apply for an internship with one of these houses, where he can continue specializing in textiles. "The textile side is so creative and beautiful," he concludes. "This is where the magic really happens."