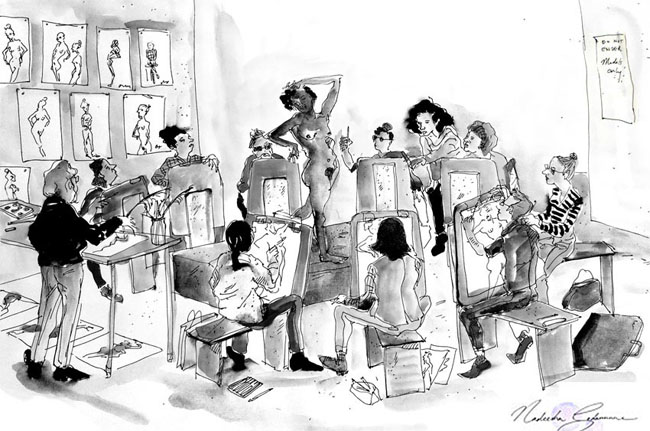 Illustration by Nadeesha Godammune.
As many of you may have noticed, School of Fashion Executive Director Gladys Perint Palmer has been visiting fashion illustration classes this semester, working alongside the students. "When I don't draw, I go crazy," she confessed, and so, she's decided to draw. On any given day you may find Gladys standing in the back, working with charcoal, water colors, or – her personal favorite – an eagle feather.
But as Gladys and the students drew the model, one of our fashion illustration instructors, Nadeesha Godammune, drew the class. Students working, the model posing, instructors instructing – she captured it all.