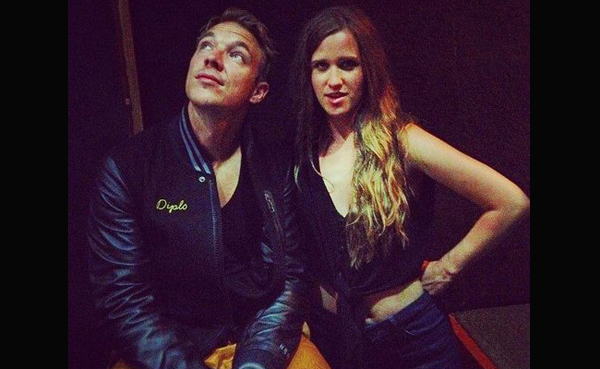 Diplo and Amber Coffman recording "Get Free" in Kingston, Jamaica. 
Happy Friday everyone! We hope you're all surviving the onslaught of midterms that began this week and will be able to get some relief over the weekend! In an attempt to lift your mood and hopefully let you relax if only for a few minutes, we've got another edition of our weekly musical offering – A Little Music for Your Friday! This week's jam comes from one of our favorites, Major Lazer, one of the many side projects of musical juggernaut (and hilarious Twitter personality) Diplo.
Though Major Lazer has undergone some changes in recent months – losing one half of the duo, Switch, and adding two new members, Jillionaire and Washy Fire – it's clear they haven't lost their touch. Their latest track, "Get Free", features Amber Coffman of the Dirty Projectors on vocals, adding a whole new dimension to the Major Lazer sound. Their upcoming album, Free the Universe, is set to be released next February, and features a number of collaborators including Wyclef Jean, Tyga, and Dev Hynes – and if this single is any indication, it's going to be amazing.
Follow the jump to watch the video for "Get Free" and have an awesome weekend!
And for anyone who is a fan of the song, or Major Lazer/Diplo in general, you're in luck because they're playing tonight at the Fox Theater in Oakland! Click here to get tickets, and check out our round-up of concerts hitting the Bay Area this month over on Refinery29!