Behind every (thing) is a successful woman. Most luxury niche launches in San Francisco over the past fifteen years were promoted by Allison Speer PR: Valentino, Bulgari, Burberry, Christian Dior, Gucci, Dolce & Gabbana… The roster goes on and on. Allison Speer through her eponymous PR company meets clients' expectations, and then some. That's the reason for why she 'owns' the California market for introducing and promoting luxury brands to high-end consumers and has become known for throwing some of the most lavish and successful events in the Bay Area.
"People think it's just about a fabulous great party and for another Instagram moment," says Speer, "but at the end of the day I deliver sales." Money speaks louder than pictures on social media. To discover how Speer managed to dominate this industry for fifteen years, I sat down with her at The Rotunda at Neiman Marcus SF, the quintessential see-and-be-seen spot.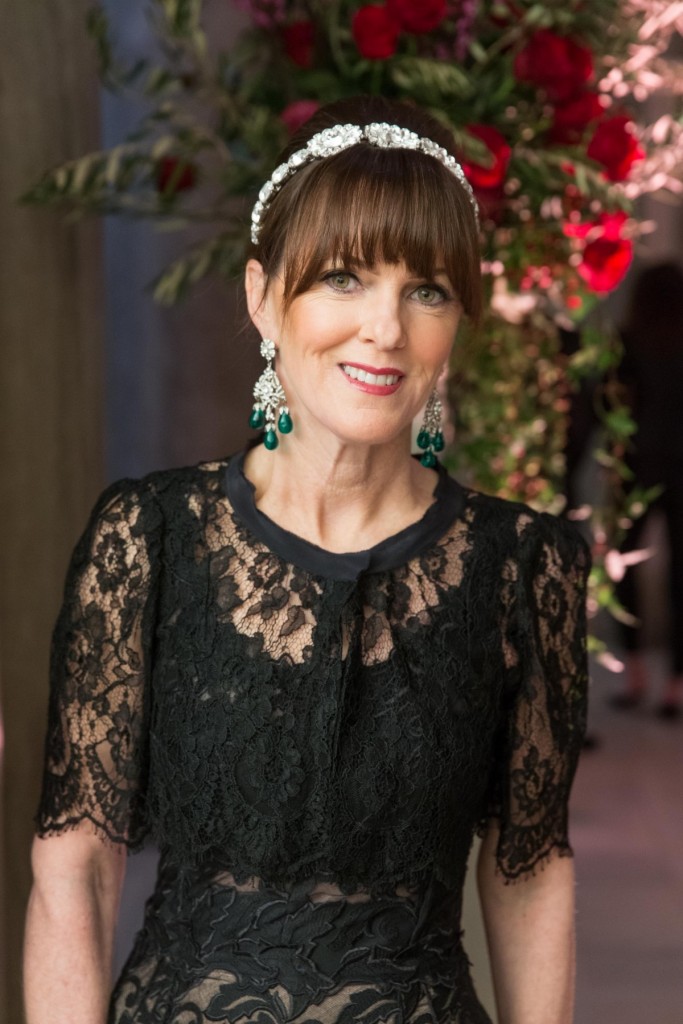 According to Speer, the 'old money' of San Francisco isn't the only crowd that supports the high end retailers nowadays. A new wave of technology upstarts is shaping the local luxury industry. Domenico Dolce once told San Francisco Chronicle's Style that California "is a very important market, especially due to the booming technological industry, which created a supply and demand for luxury products." Whether they were actually the people buying was the question on everyone's mind. Speer recognized and cultivated the trend early on. "It's a big motivation for retailers in SF to have both. We wanted to capitalize on that," says Speers.
Opening up to the tech world was one of the most strategic moves of Speer's career. In PR, connections matter, perhaps even more than any "List" itself. She was introduced by Juliet de Baubigny, senior partner at Kleiner Perkins to Alison Pincus, co-founder of One Kings Lane, whose husband is Mark Pincus, CEO of Zynga. This particular relationship led to a series of events for Fortune Magazine: 40 under 40 and Fortune Aspen Brain Storm Tech to putting together Elle Women In Technology dinner, to Bloomberg LP's Design Innovation Conference, and the Financial Time's Silicon Valley Dinner and FT Business of Luxury, a conference of senior global luxury executives. Speer's past and present intersected as she is became known as the contact to bring in the tech and lifestyle press, and the luxury fashion and tech crowd, together. For example, launching Barney's outpost in 2007 remains one of her most significant feats. "It's one of the most nationally recognized department stores in the country. That really solidified that I was at the top of PR in the city. They trusted me to take that on."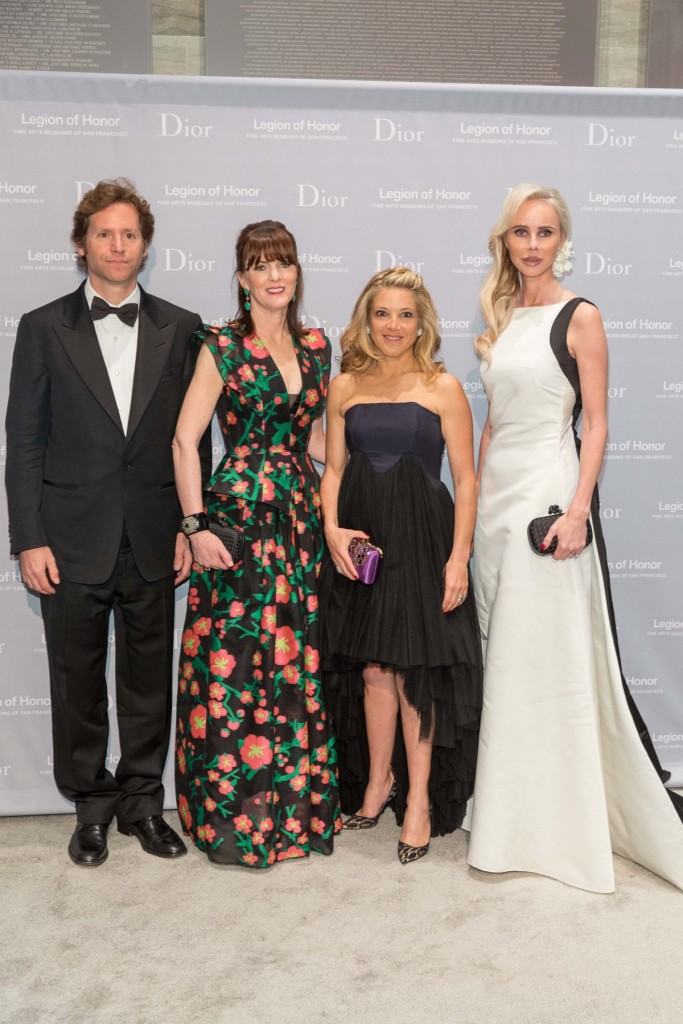 The constant evolution of the tech and fashion industries means that staying ahead of the curve is a must (not an option) and knowing which app or gadget will be popular next and what new PR tactics will work from season to season all come into play when ideating the next perfect publicity strategy. But it is never only about "the biz". For Speer there is always the human element, building positive rapport one on one and among communities.
For the Valentino store opening, Speer had Valentino sponsor the SFMOMA Modern Ball. Iconic author Danielle Steel and her charity the Nick Traina Foundation were a perfect match for Barney's grand debut. Speer has a formula of using retail and philanthropy to generate and deliver sales for both parties. It's a recipe she learnt during her time working for Giorgio Armani, as a Director of West Coast Events and PR, when Giorgio Armani Sponsored SFMOMA's Gala back in 1998. At Armani, she was in charge of cultivating Bay Area celebrities, or as she refers to them "The Armani Family" – the likes of George Lucas, Robin Williams, Sean Penn, and then emerging tech celebrities Steve Jobs and Sean Parker, whom she dressed for the cover of Fortune during Napster's boom. Time is the ultimate test, and for Speer forming "family like" relationships that still produce client referrals today is a true indicator of success.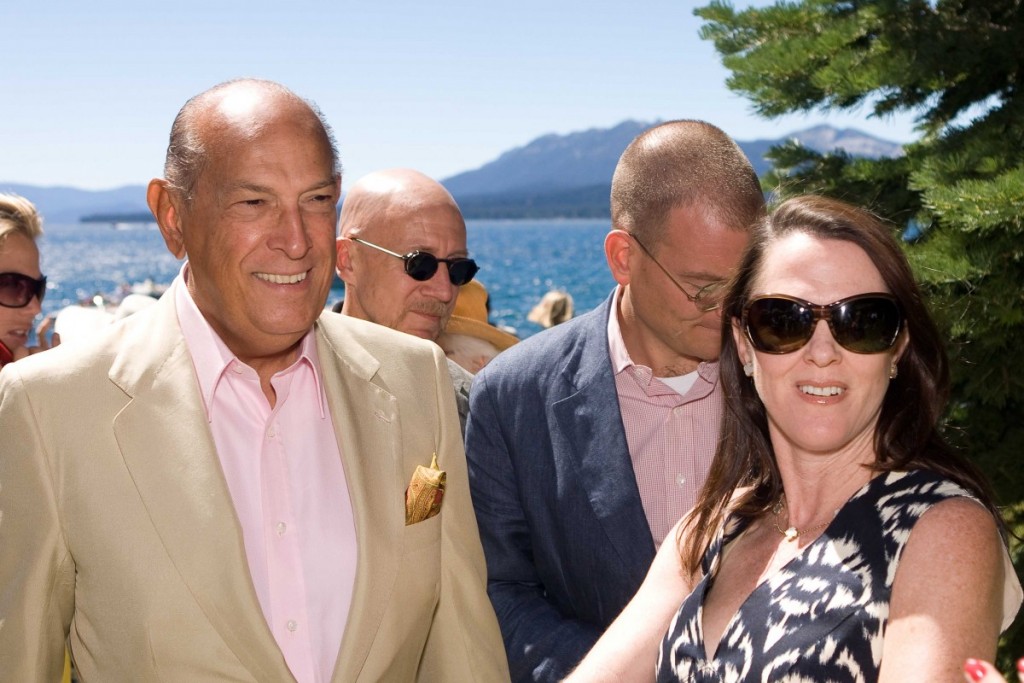 Another lesson that Speer freely shares is that in PR it is all about timing. The SF Mid-Winter Gala is one of the most spectacular PR industry platforms, because "it allows a company to come in and own the entire event with branding opportunities," says Speer who lends her expertise to the organization, as a co-chair for the past 13 years. This year it was hosted by Dolce & Gabbana who had just opened their new store; therefore, everyone was wearing "them". There was a Dolce & Gabbana perfect storm in the San Francisco Bay. Speer has also paired Chanel with California Pacific Medical Center Foundation, where she is also a trustee.
Speer has managed to sustain her career all of these years through instilling the need to be gracious, treating her clients with the utmost respect, making the most of her referrals, and acknowledging and accepting the changing industry. Self-care is important in PR business when going out every night 'to work the room' becomes a part of the job. She may be looking forward to spending more time with her family and friends in the future, but for now she's taking on more challenges. Speer just opened the Gagosian Gallery and Goop Pop Up in May, and has a twelve month contract with Tiffany & Co, which will focus on the opening of a grand new store on November 30th, and the upcoming sponsorship of SFMOMA's Modern Ball, and the opening of SF ballet's next season. In addition, Speer will also be leading the opening of a Moncler boutique and a new redesigned Coach store later this year. San Francisco is swiftly becoming a more fashion forward city under her guard.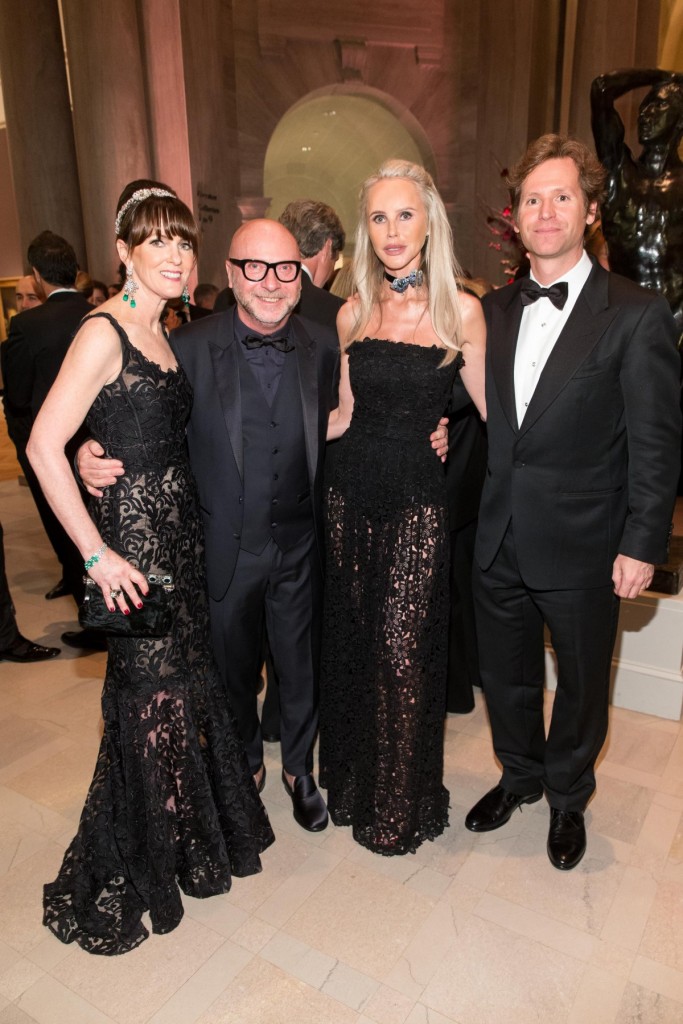 When dessert arrived, it was time for the ultimate question… Can there ever be a successful fashion week in San Francisco? According to Speer, "so many tried and failed that I think one would get sick of trying." Yet, she maintains that "if you have the right people behind it, there could be a great one…" Speer certainly has the tools, the experience, and "the list" to make that a reality, and she's not afraid to collaborate with others for maximum effect. Fashion PR cannot be just about who's sitting in the front row or how full the venue is or how many likes, clicks and shares something gets. "Meeting client expectations is what keeps your business going," concluded Speer. As we were parting, she turned to greet another handsome gentleman impeccably dressed in all black. Hmm, could SF Fashion Week be finally in the works? I can only hope.
Text: Stephan Rabimov