Executive Director Neil Gilks's commitment to fashion education underlies his development of the School's first Fashion Industry Advisory Board. His vision includes, "Strengthening the ties of the School with leading professionals in various design, communication, business and related creative fields within and orbiting around fashion. [And]…to drive communication and understanding of current and forecasted industry practices to inform education, curricula, and the evolution of our offerings and directions."
Over the course of the first term (two years), Advisory Board members will meet with the School's directors and faculty to dialog openly about the movements in education, as well as the future of design and business. Advisory Board members will also participate in workshops and seminars to enhance connectivity and examine the career landscape with students.
Industry Advisory Board Members
Alex Brownless
CEO and Co-Founder of Arts Thread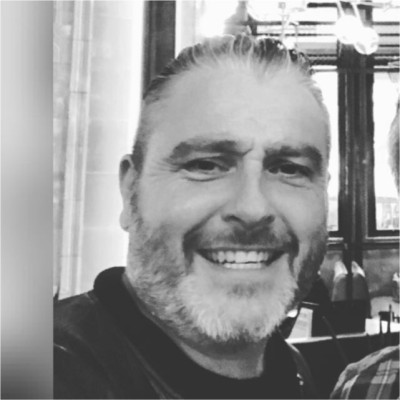 Alex Brownless is the CEO and Co-Founder of Arts Thread and the Global Design Graduate Show who collaborate with Gucci and Google Arts & Culture.
Alex graduated in Textile Design in the early 1990's and has a rather diverse career, designing for such companies as Banana Republic, Gap, M&S etc. He headed up the successful fashion rave label NASA, oversaw global partnerships and business development for WGSN, consulted for fashion manufacturers in Italy, China, India, Turkey & Puerto Rico supplying many retailers & brands worldwide. He also headed up the international fashion division at US based creative recruitment consultancy Aquent. Over the last two years he was consulting for Premiere Vision in Paris and Lineapelle in Milan, prior to this he consulted for Ascential owners of WGSN & Coloro.
Helen Bullock
Fashion Illustrator, Print Designer, and Lecturer
London based Fashion Illustrator and Print Designer Helen Bullock has worked with multiple luxury fashion brands. Renowned for her bold prints and strong colour, her illustrations are created by hand, maintaining an air of freedom and spontaneity, reflecting Helen's character and exuberant love for life. After a stint in New York, Helen settled in East London, completing a Fashion Print (BA/MA) at Central St Martins. She now works globally, applying her unique aesthetic to the pages of magazines, fabrics of fashion designers and shop windows of our favourite stores.
Clients include – Bottega Veneta, Celine, Louis Vuitton, Lulu Guiness, Selfridges, Liberty, The Dorchester, Vogue & AnOther Magazine.
Jenna Drumright
Product & Partnerships Lead, Google ATAP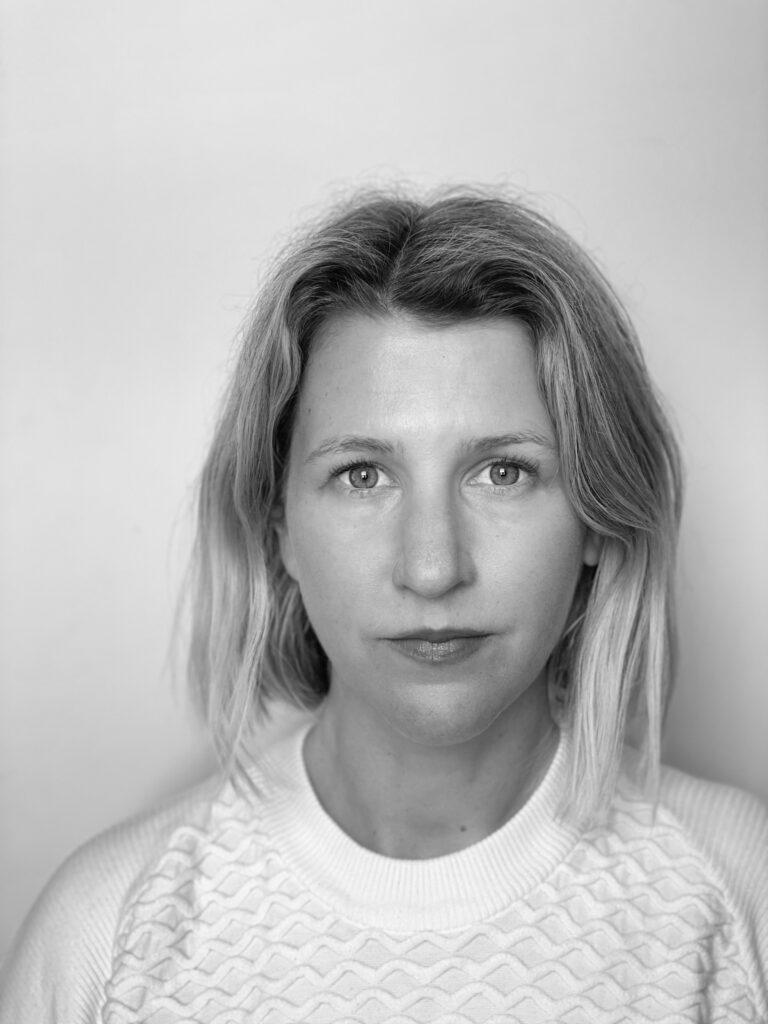 Jenna Drumright has had 15yr+ career in the fashion industry working in Product, Studio Management & Business Development for brands such as Oscar de la Renta, 3.1 Phillip Lim, Reed Krakoff and Diane von Furstenberg. More recently I led connected-apparel fashion partnerships within Google's innovation group (ATAP).
Ulrich Grimm
Design Consultant ( Shoes, Bags & Accessories); former EVP, Global Design at Calvin Klein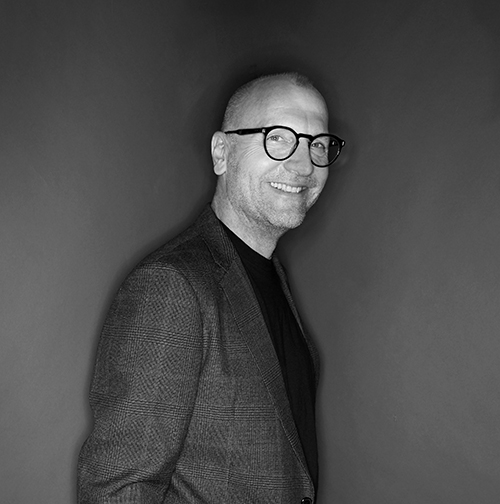 Ulrich Grimm is an industry-leading creative director and global accessories and product designer with a proven track record of success in identifying emerging trends and positioning products for long-term profitability.
Mr. Grimm most recently served as Calvin Klein, Inc.'s Executive Vice President for Global Design of Men's and Women's Shoes, Accessories and Home, where he oversaw the design of all handbags, wallets, belts, watches, jewelry and eyewear, spanning all brand tiers produced by Calvin Klein, Inc., as well as the soft and hard product categories of Calvin Klein Home.
Mr. Grimm first joined the now multibillion-dollar iconic brand in 1998, when he was invited to join the in-house design team by the company's inspirational founder, Mr. Calvin Klein, as Design Director for men's and women's ck Calvin Klein shoes and men's Collection shoes. He was soon given additional responsibilities for accessories and women's Collection shoes, and later promoted multiple times throughout his two-decade tenure, directing all aspects of shoe and accessory design for an ever-growing list of brands and categories while leading a growing global team of designers, during an unprecedented period of dynamic growth for the company.
After working for Bogner and JOOP! in Germany, Mr. Grimm moved to the United States to begin his career in American fashion. After arriving in New York City, he freelanced for FENDI and Sonia Rykiel and went on to become a Studio Designer for Anne Klein and Anne Klein II accessory collections, before being hired by Reed Krakoff at COACH, Inc., as a Design Director responsible for updating and modernizing the women's handbag and shoe collections to target a more fashion-driven consumer.
Mr. Grimm grew up in Porta Westfalica, Germany and studied fashion design at ESMOD in Paris. He later returned to his home country to earn a Bachelor of Fine Arts in Fashion Design from Fachhochschule Bielefeld.
Today, he is a member of the Council of Fashion Designers of America (CFDA), working as an independent design consultant specializing in shoes, bags, and accessories.
Deborah Hampton Moore
Chief Design Officer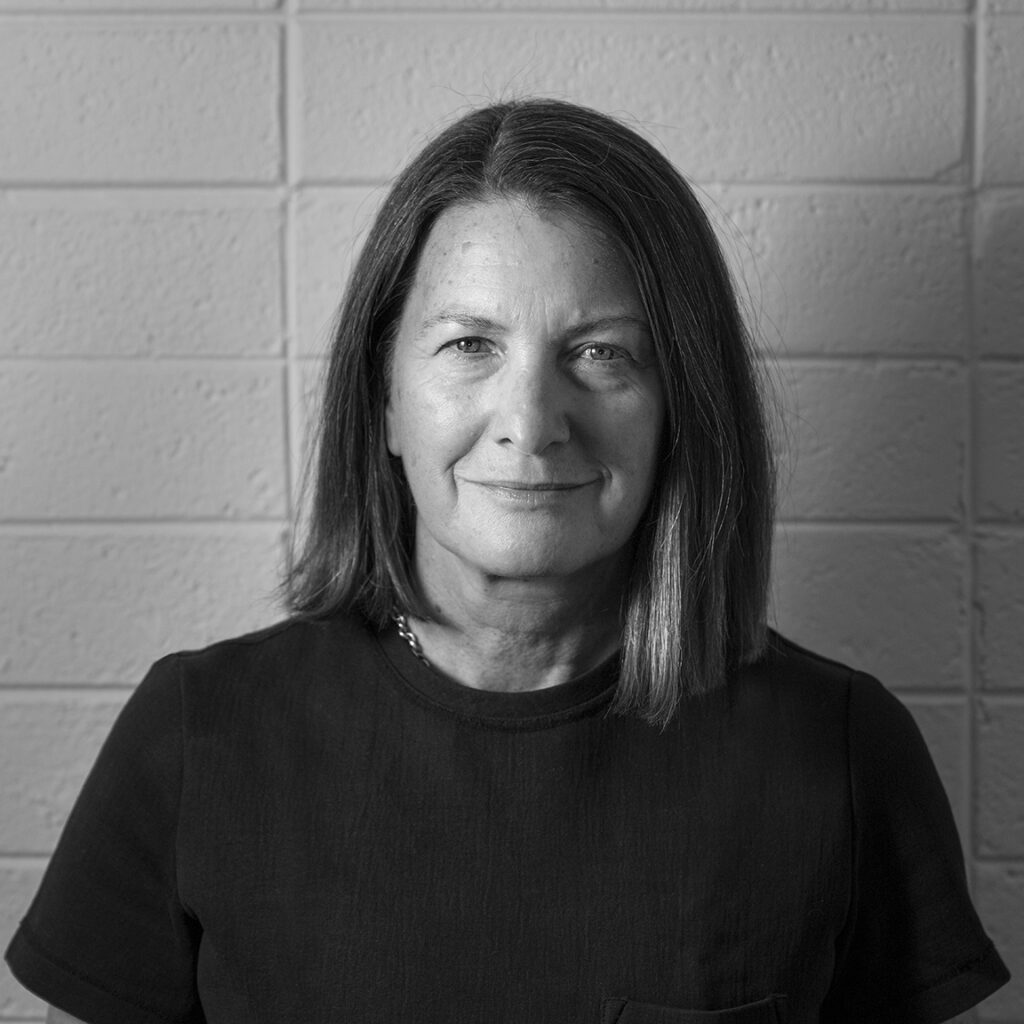 Deborah Hampton Moore received her BA in Fashion Design + Textiles from Kingston University, London. Upon graduation she was recruited to design in NYC.
A global fashion design leader for 3 decades specializing in womenswear. Utilizing strong iconic brand building, creative vision along with her knowledge / experience to drive inspirational concept boards to final collections; ensuring relevant product stories.
Expertise in both large corporate brands as well as startups, including her own womenswear collection. She has been based in London, New York and San Francisco heading design teams for the Luxury brands Burberry, Michael Kors, Calvin Klein, Donna Karan and the
large corporate brands Banana Republic, Lands End.
While in San Francisco she launched her Italian produced womenswear collection, Deborah Hampton and a sustainable organic collection for both retail and wholesale markets.
Currently living in London and Arizona with future plans to create a sustainable lifestyle business incorporating outdoor landscape design and edited, considered apparel.
Megan Kasperlik
Costume Designer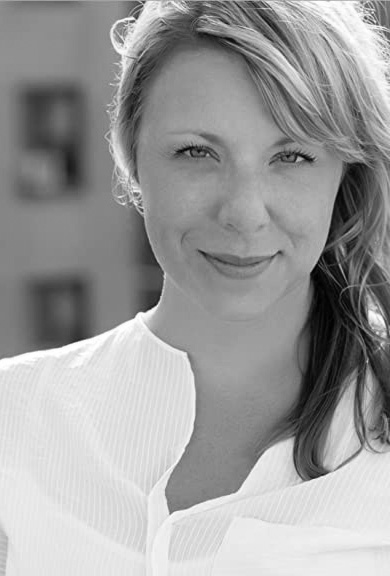 Meghan Kasperlik is a three time Emmy nominated Costume Designer working in television and film. Having gone to school for fashion merchandising, Meghan started her career in fashion PR and styling before deciding to jump over to the world of film and television. Meghan started her career in television working for the icon Patricia Field, with whom she worked with for 3.5 years. After gaining an amazing fashion and business knowledge from Patricia Field, Meghan then transitioned into assisting award winning designers Michael Wilkinson, Lindy Hemming and Ellen Mirojnick. Having assisted for many years Meghan became the head of the department and has costumed designed many films and tv shows including Emmy nominated MARE OF EASTTOWN, WATCHMEN, Emmy nominated MOON KNIGHT, the Emmy nominated film FAHRENHEIT 451, 99 HOMES, OA PART II, and Alex Garland's next film CIVIL WAR.
Sara Maino
Creative Director Fondazione Sozzani
International Brand Ambassador Camera Nazionale della Moda Italiana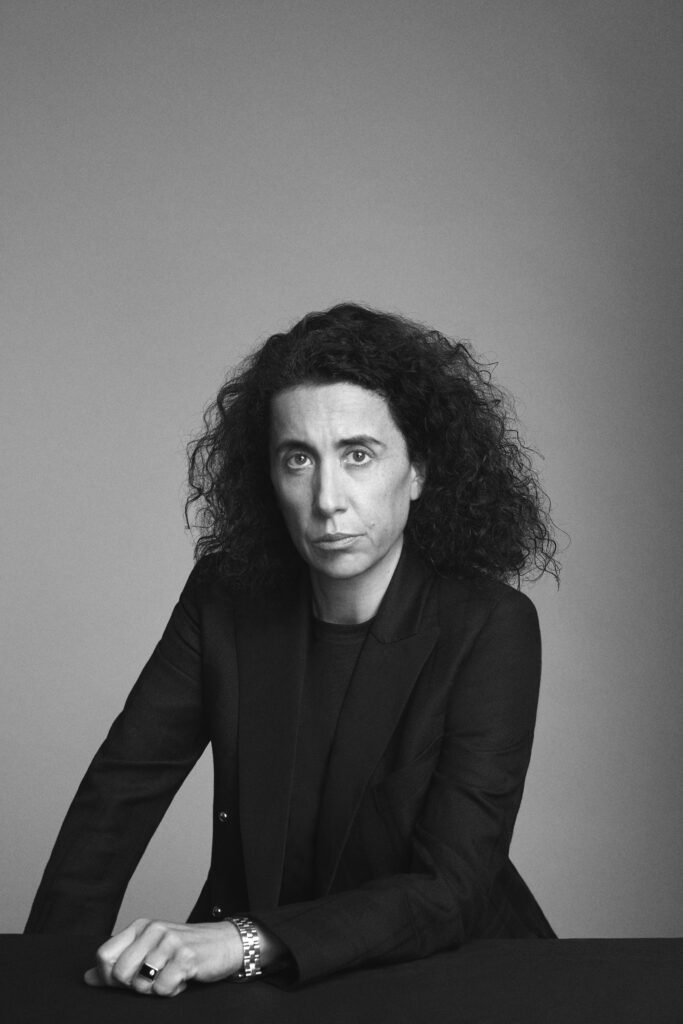 Creative director of the Sozzani Foundation. She collaborates with many educational institutions and serves on a number of boards working and creating awareness for a more responsible planet. She is part of the advisory board of the Circular Fashion Summit, in support of the United Nations 2030 Sustainable Development Goals.
To date she is Educational & Scouting Advisor for Vogue Italia after founding Vogue Talents with Franca Sozzani in 2009. Vogue Talents has been a worldwide project and network supporting independent creative talent.
In collaboration with Altaroma, she curates the Who is on Next? competition in support of Made in Italy. She regularly attends as a judge and consultant in several fashion competitions, including LVMH Prize, the Woolmark Prize, Fashion Trust Arabia, International Talent Support (ITS) and many others. Since September 2018, she has been International Brand Ambassador of Camera Nazionale della Moda Italiana. In 2019 she launched A New Awareness a project that aims to create more awareness and consciousness to the younger generation.
In May 2021 she received the Positive Change Award from Monte Carlo Fashion Week.Since September 2022 she is Educational & Scouting Advisor for Vogue Italia.
Brendan McCarthy
Founder of Cloud School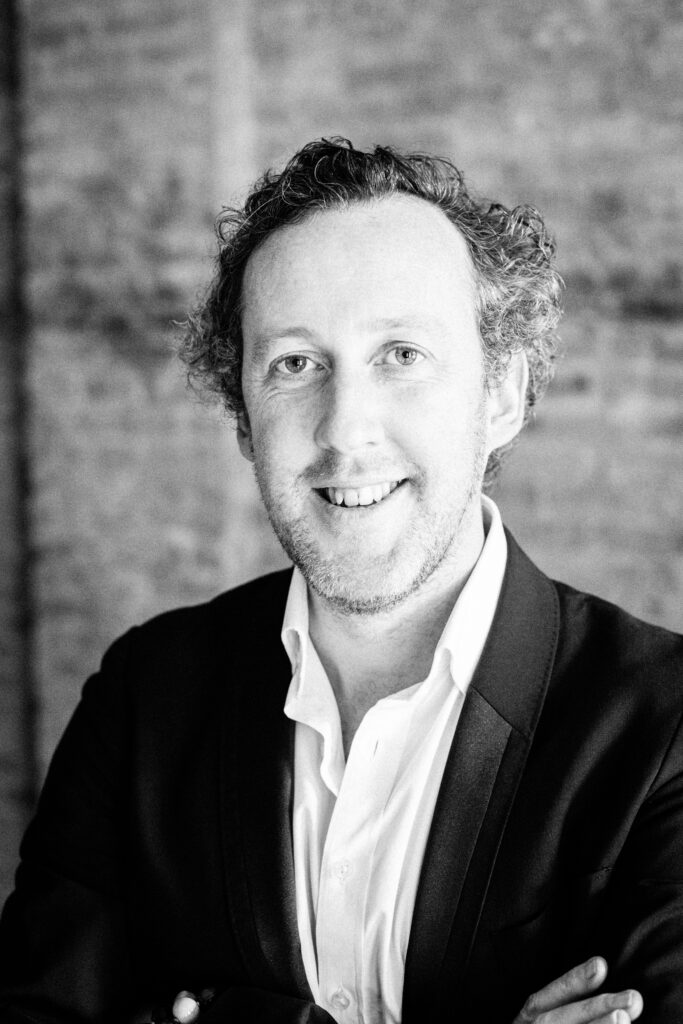 Brendan McCarthy is passionate about the transformative possibilities of education. Based at the University of Hawaiʻi, his work focuses on utilizing the neuroscience of love + fun to create new possibilities for education.
Brendan has a diverse academic and professional background in mathematics, finance, design, fashion, fine arts, sport and education. Prior to the University of Hawaiʻi, Brendan was an assistant professor and co-Director of the undergraduate fashion design program at the Parsons School of Design in New York. He leveraged his unique background to develop interdisciplinary, systems-based curricula that invite students to work directly with the people + communities they care most about to co-create new possibilities for fashion that address important challenges facing our society.
As an integral part of his curricular work at Parsons, Brendan led innovative collaborations with a wide range of global organizations to work on real solutions for urgent social issues. Some of these projects include: United Nations Population Fund (UNFPA) Menstrual Health Project Kenya; United Nations (UNHCR) Kakuma, Kenya Refugee Camp Online Fashion Design Course; African Development Bank Fashionomics; Special Olympics Inclusive Design Collab; AARP Disrupt Aging in Fashion; Care+Wear Hospital Patient Gown Re-design Project; KERING EP&L (environmental profit and loss) Program; Swarovski Intentional Design Collab, Isabella Rossellini Biodiversity Farm-to-Fashion Collab; Vans Sustainability Collab.
Brendan received his BA in Mathematics from Columbia University, MFA in Fine Art from Parsons, MEd in Progressive Philosophy & Pedagogy from University of Hawaiʻi and studied Architecture at Harvard's Graduate School of Design. Before his transition to art, design and education, Brendan worked in finance for Morgan Stanley as a global high yield research analyst.
On a personal level, Brendan is a passionate surfer and lover of the ocean. You can find him most days surfing at dawn below the cliffs of Lēʻahi in Honolulu, Hawaiʻi.
Brendan's diverse experiences drive his current work to develop new possibilities for what education can be for people of all ages. Over the past two years, he has been a scholar-in-residence at the University of Hawaiʻi working with local schools to generate dynamic, new approaches to learning. As a central part of this work, Brendan founded The I Want to Know What Love Is Film Festival. Through the festival, students learn filmmaking + philosophy and schools design + build new curricula directly informed by their studentsʻ cinematic expressions of what they truly love + have fun doing.
Justin Newlin
Talent Acquisition Consultant | Design, Product & Creative @ J.Crew + Madewell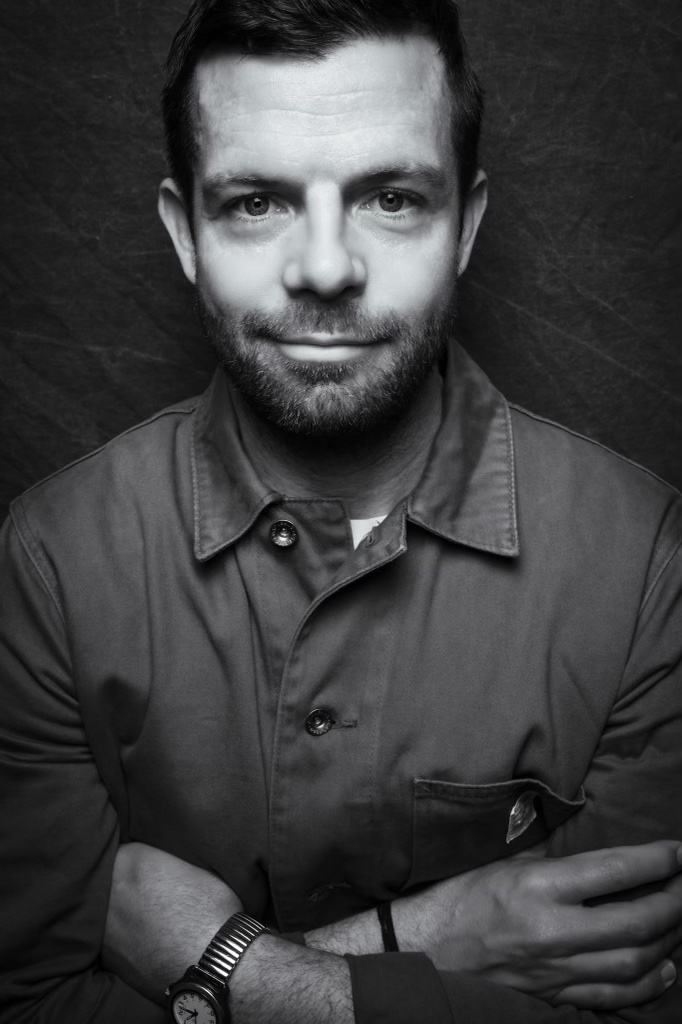 Originally from small town Indiana, Justin Newlin graduated with a degree in Retail Management and a minor in Graphic Design from Purdue University. He has been working in Recruiting for over ten years with a focus on Design, Product and Creative roles. After starting his career in Merchandising at Levi Strauss in San Francisco, he spent 9+ years with Gap Inc. working across all the brands on everything from managing Old Navy's Design + Product Summer Internship and entry-level programs to Executive Search across the company. He currently is working with J.Crew + Madewell splitting time living between New York City and Portugal. Outside the world of fashion and retail, he spends a lot of time traveling for all things food, music and wine.
Simon O'Mahony
Director, Creative Talent Acquisition at Gap, Old Navy, Banana Republic, Athleta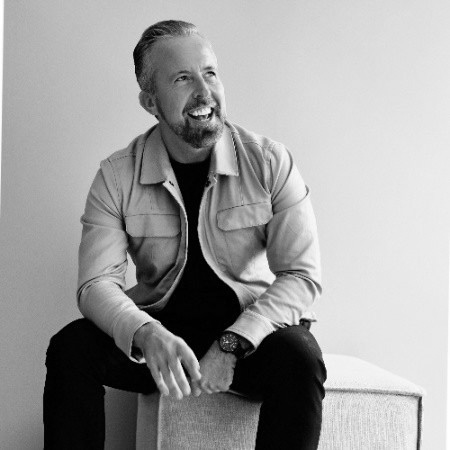 Simon O'Mahony leads Creative Recruiting (Product Design & Marketing) for the Gap Inc. portfolio of brands including Old Navy, Gap, Banana Republic, and Athleta. Originally from Dublin, Ireland, Simon moved to the US 20 years ago and made the move to San Francisco in 2015 and joined Gap Inc. 
In his role, Simon works in a highly collaborative, dynamic, and fast paced environment focused on creating the most inclusive candidate experience for one of the largest apparel brands in the world. Working in Talent Acquisition means more than filling jobs, we are champions of both the business and talent. Working in close partnership with Gap Inc. leaders, HR, Equality + Belonging and Communications leaders, Simon and his team ensure that candidates and employees have the best experience while navigating an interview process.
Daniel Reynolds
Senior Design Director of Print Tory Burch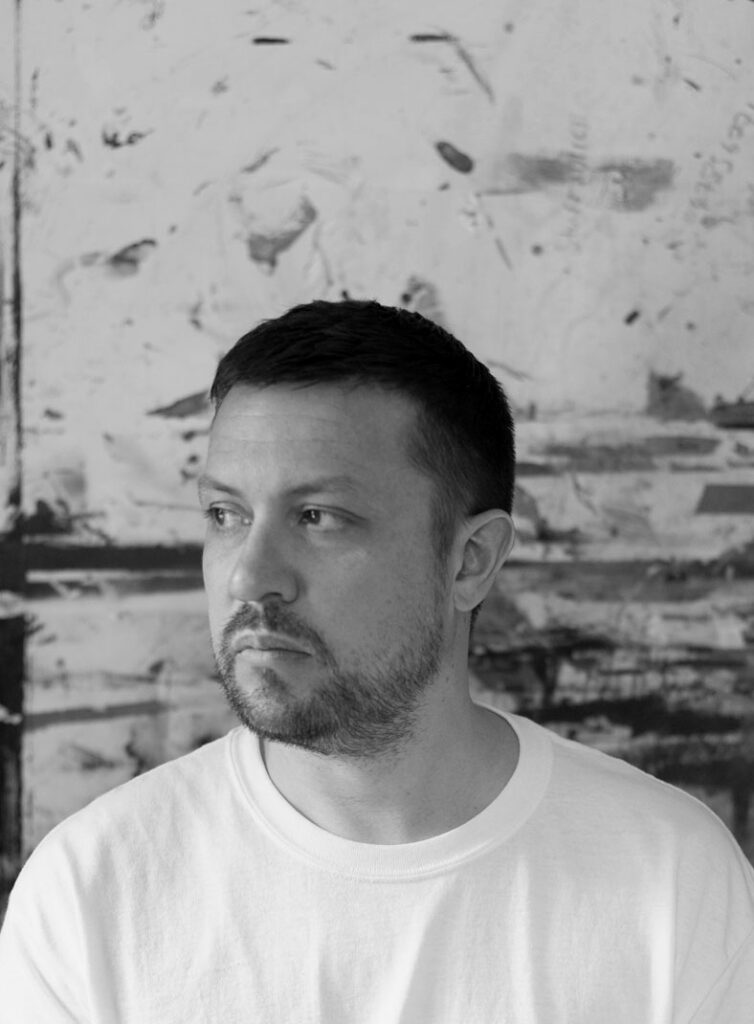 Born in Derbyshire England, Daniel Reynolds graduated his Master's Degree in Fashion at London's prestigious Central Saint Martins, College of Art & Design in 1999. Specializing in Printed Textiles, his bold use of color,intuitiveand gestural hand-crafted print work drew the attention and favor of leading fashion houses in London and Paris including Chanel, Louis Vuitton, and Chloe.
Relocating to New York City in 2008, into directorial and consultancy positions – Daniels work has defined some of the country's leading brands. He is currently Senior Design Director of Print at Tory Burch.
In July of 2022 his inaugural solo show in London: Daniels Home received critical acclaim positioning him as an incisive new voice in art.
For his first New York show, Daniel's latest body of work expands on concepts of graphic weight and the textual undertones that builds to ominous proportions. Hypnotic beats resonate through his original large-scale formats, providing a catalyst for new directions in his art practice. Imbalanced imperfections are embraced as he works to find sense of the assembled forms.
Subverting the unsophisticated, he approaches the epic with common place materiality of crayon, pencil and ink. The intensity and rigor of his textured 'drawn' works are often at odds with their bold, jarring and abstract counterparts. The monoliths, eruptive forms and perspectives are in stark contrast to the seclusion of his upstate Catskills studio from where he escapes the city and creates.
Kate Wallace
Creative Director of Derek Lam 10 Crosby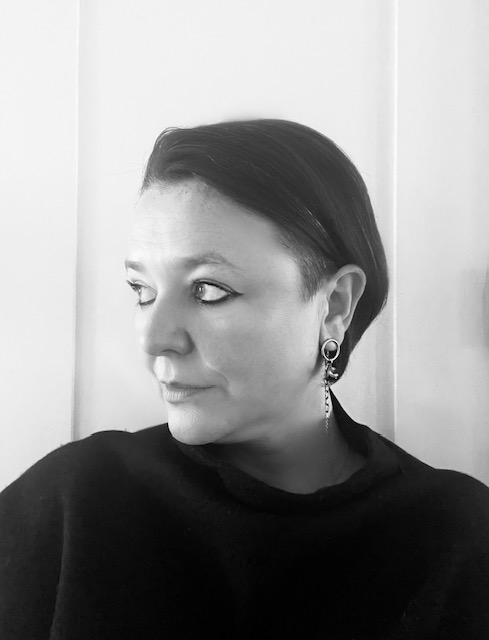 Kate Wallace is a design leader with proven track record of creative excellence and innovation. Focused on dynamically leading existing brands into the future through impact-centered design strategy, leveraging over 15 years of experience in women's & men's design for brands Club Monaco, Rebecca Taylor, DKNY Jeans and Derek Lam 10 Crosby. Experienced working closely with executive corporate leadership and distilling broad initiatives for design team implementation. Skilled in working across stakeholders including merchandising, production, visual creative & marketing to execute thoroughly and with integrity for inclusive success.
Kate is UK born and trained in the UK, gaining a Masters in Fashion from Central St Martins. During her early career in London she worked with Avsh Alom Gur and produced one of a kind editorial commissions for stylist Jane How. She went on to work with Esprit in Hong Kong and DKNY Jeans in Singapore before moving to New York where she worked at Rebecca Taylor and Club Monaco. Kate is now Creative Director at Derek Lam 10 Crosby in New York. She has a Masters degree from Glasgow Caledonian New York College in Fashion Sustainability.
Kate aspires to make clothes for living in, her philosophy is that the clothes have to work with and for the person wearing them. Her background in knitwear design informs her focus on the importance of textiles in clothing design. Fabric and textile are so important, they are the foundation of every garment and dictate how the garment feels and works on and with the body. Working across varied markets in global locations has given her great appreciation and respect for the craft of making clothes. The stories behind the clothes give them their integrity; Where and how something was made, by whom, what was the inspiration and why. She believes it is important that we understand the clothes we make and wear as a part of the global community in which they are made and exist.
Henry Zankov
Creative Director and Founder of ZANKOV at ZANKOV Studio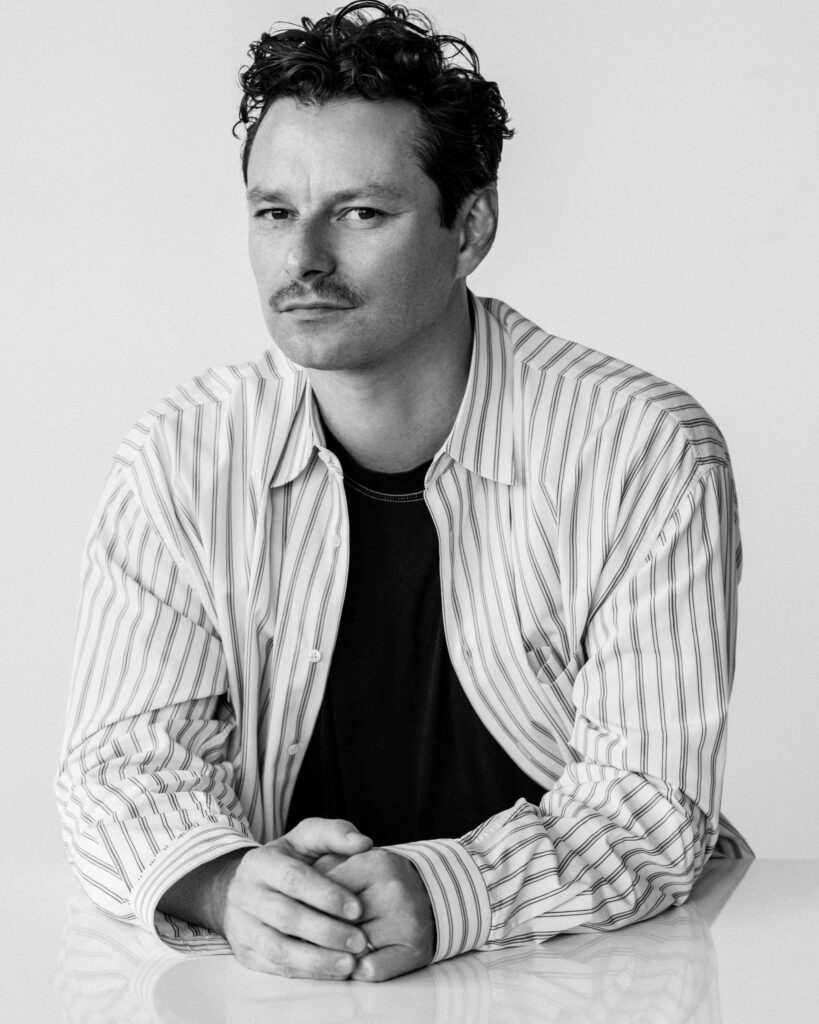 Henry Zankov is a Russian born, American designer working in New York City.
After holding design positions at several brands under LVMH as well as consulting for different emerging and well-established designers in New York and in Europe, Henry launched his eponymous brand ZANKOV in 2020.
Henry's fascination with colour, pattern, materiality and art as well as his background in design and fine arts are at the core of the brand.
ZANKOV is a knitwear collection that establishes a new visual language in fashion and textiles. With a strong emphasis on colour, silhouette and pattern, building an adventurous graphic lexicon.
Currently Henry is focusing on his namesake brand ZANKOV, collaborating with emerging designers in New York as well as teaching at Parsons School of Design.