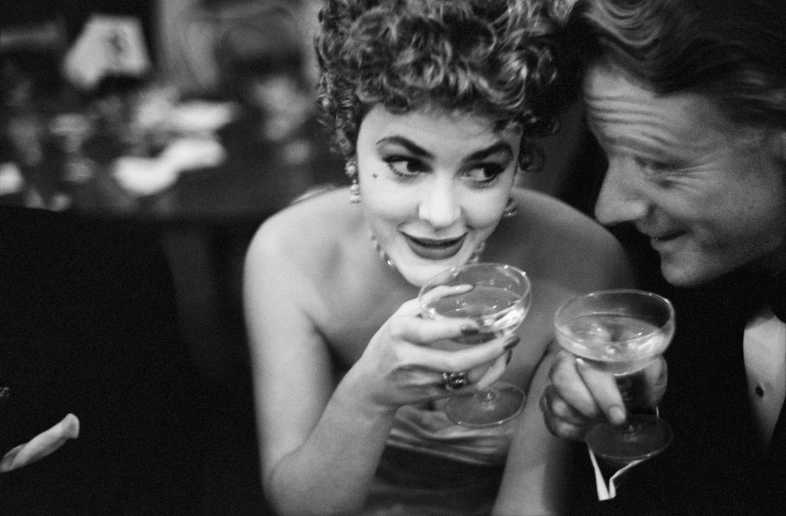 Metropolitan Opera, New York, ca. 1951; gelatin silver print; Garry Winogrand Archive. Photo courtesy of Fraenkel Gallery, San Francisco.
Good morning fashion students! Today's edition of Monday Morning Photo is a select image celebrating one of the most important photographers of the 20th century. Garry Winogrand (1928-1984), one of the country's most revered "street style" photographers, debuted his first exhibition in over 25 years at the SFMOMA earlier this month. Specially selected by the retrospective's curator Leo Rubinfien, the exhibit features nearly 100 photos of the late Winogrand's signature style: captured moments in everyday American life during the mid 20th-century. While most of his best known work was taken in New York during the 1950's- 60's (see above), Winogrand traveled the country documenting a nation's optimism along with its simultaneous disillusionment and despair during the post-war era.
When he died suddenly at age 56, Winogrand left behind around 250,000 frames of undeveloped film and unedited contact sheets. Many of the photos of this exhibition have been printed for the first time in anticipation of this long awaited retrospective. The exhibition has been jointly organized by SFMOMA and the National Gallery of Art in Washington, and will additionally travel to the Metropolitan Museum of Art in New York, Jeu de Paume in Paris, and Fundación MAPFRE in Madrid.
"Garry Winogrand" will be on display until June 9th. For more information about the exhibition, click here.