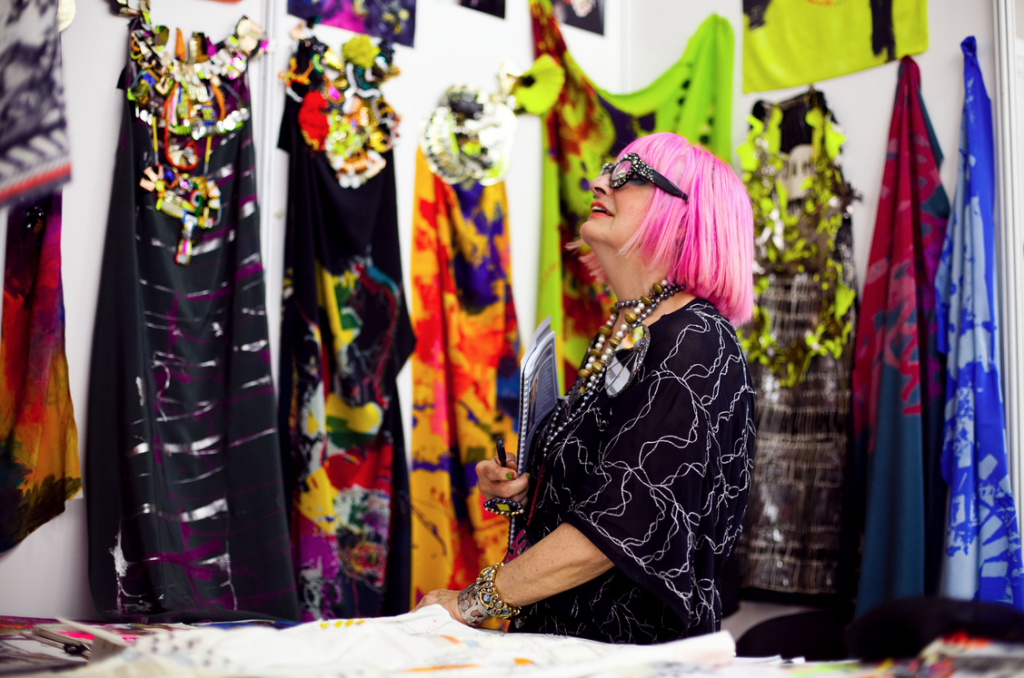 Photo courtesy of James McCauley.
In 1970, the September issue of Vogue quoted Zandra Rhodes as saying "I am tired of good taste. I want to do everything wrong and get a result that is valid and of value as well." Despite the British fashion designer's intentions, it appears she has done something very right as today marks the debut of The Zandra Rhodes Digital Study Collection, a collaborative venture between the University for the Creative Arts and the Zandra Rhodes Studio. The collection features 500 of the designer's couture dresses and garments from the 1960's to present day, including pieces worn by icons such as Diana, Princess of Wales, Elizabeth Taylor, and Diana Ross.
In addition to these pieces making their first public debut in years, 25 key works have been selected to build an Open Education Resource which will provide free online access to study Rhodes' exquisite drawings, learn about the inspiration behind some of her most iconic pieces, and see the design techniques used to produce her hand crafted couture works at her studio in London. Both the digital collection and OER offer enormous educational and research opportunities for future generations of fashion and textile designers.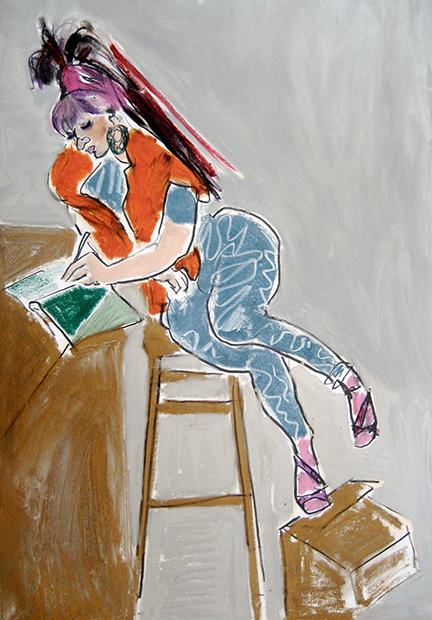 Illustration of Zandra Rhodes, by Gladys Perint Palmer.
"Zandra Rhodes is a superb fashion designer, textile creator and educator," said Executive Director of the School of Fashion, Gladys Perint Palmer, "Her taste level, colour sense and wit are superb. She draws beautifully. Students all over the world would benefit from studying her digital work. Bravo!"
View the Zandra Rhodes Digital Study Collection here, and see the below video to learn more about the launch of this invaluable online resource.
Video courtesy of The Zandra Rhodes Digital Study Collection project.