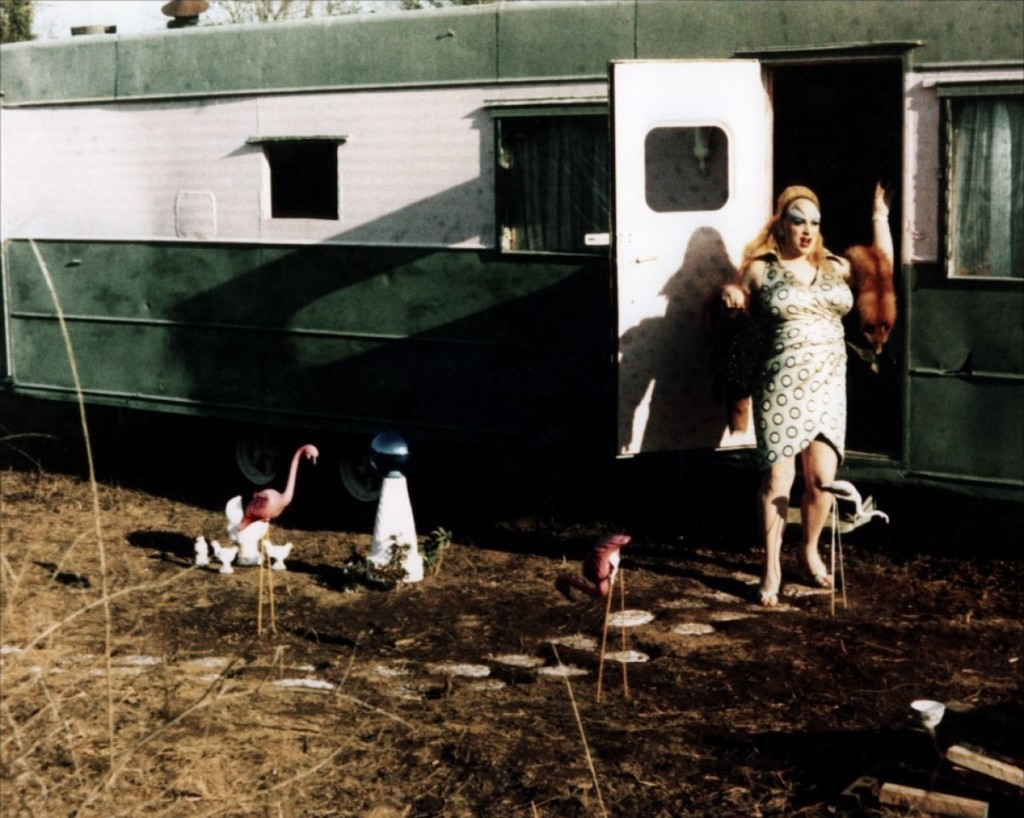 Divine in Pink Flamingos. Image courtesy of New Line Cinema.
We've been far too tasteful for far too long. Too many beautiful people, in beautiful clothes, doing beautiful things, in beautiful places. We need a Divine fix!
It was through John Waters' movies that the world came to know the "beauty" that is Divine: 320 lbs of cross-dressing outrageousness, who defied the definition of "drag queen". "Pink Flamingos" (1972)  revels in filth and deprivation, with two rival factions battling it out for the title of "filthiest persons alive". On one side we have Babs Johnson (Divine) with her surreal family (Edith Massey as Bab's mother is priceless as a crib-ridden, egg obsessive), on the other, Raymond and Connie Marble, vying for the title.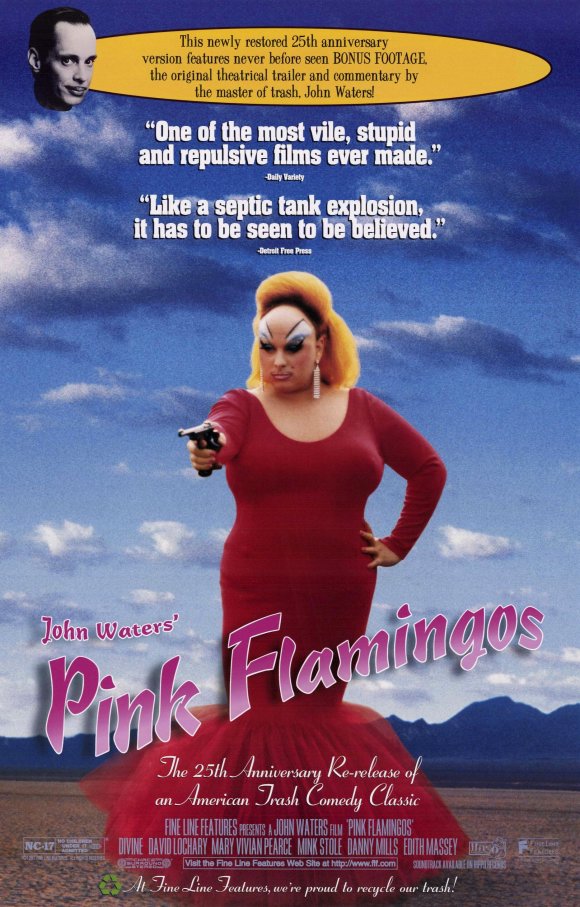 Don't expect a masterclass in acting. Do expect incest, nudity, murder, furniture licking and excrement (which, at the very end of the movie is famously eaten by Divine!) Suffice to say, this is not a movie you want to watch while tucking into your dinner, but it's one of the most iconic movies ever made by one of the most iconic directors. Incidentally, John Waters (who lives here in San Francisco) is a huge fan of Rei Kawakubo. In his last book "Role Models" he dedicates a chapter to her – hilarious! He describes her aesthetic as "disaster at the dry-cleaners"…love him!
This weekend I'll be "Divined" in a rented trailer, eating eggs and being generally vile…just for the sheer, irresistible, goddamn filth of it all.

View the above trailer for "Pink Flamingos". For more "Friday Box Offices" with Rob Curry, click here.