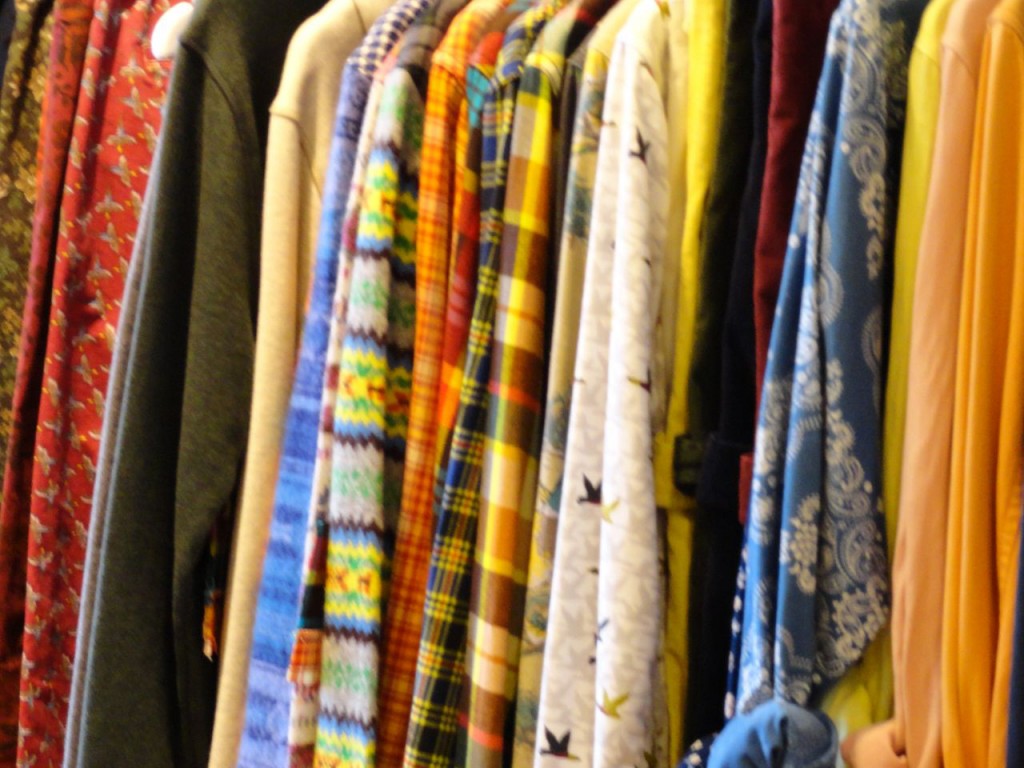 Fall 2013 men's textile patterns for LF USA.
The day before the School of Fashion debuted its Spring 2014 Collections at Mercedes-Benz Fashion Week, Online Fashion Merchandising and Journalism students had the chance to tour the New York showroom of Li & Fung USA. Founded in Hong Kong in 1906, Li & Fung, Ltd. has grown to be one of the largest trading companies in the world. As part of the School of Fashion's Online Merchandising Workshop, online students were given the exclusive opportunity to discuss the world of licensing with LF USA Creative Director, Anthony Caputo.
Today, little is left untouched by LF USA. The company spans a wide variety of key markets including men's, women's, home, accessories and footwear, manufacturing and designing for companies and retailers ranging from Costco and Kohl's to Sperry and Rachel Zoe. Furthermore, according to Anthony, although LF USA represents "in excess of $4 billion of the company's $20 billion in revenue," the company recently purchased 500,000 square feet of offices inside the Empire State Building in order to bring all the New York offices, and each of the company's brands together, in a single location.
Escorted by Keanan Duffty, Senior Director of Fashion Merchandising for the School of Fashion, the students found themselves surrounded by sample racks of colorful and brightly printed men's clothing, all ready to go for fall. Mood boards lined the front of the room, showcasing LF USA's most recent projects.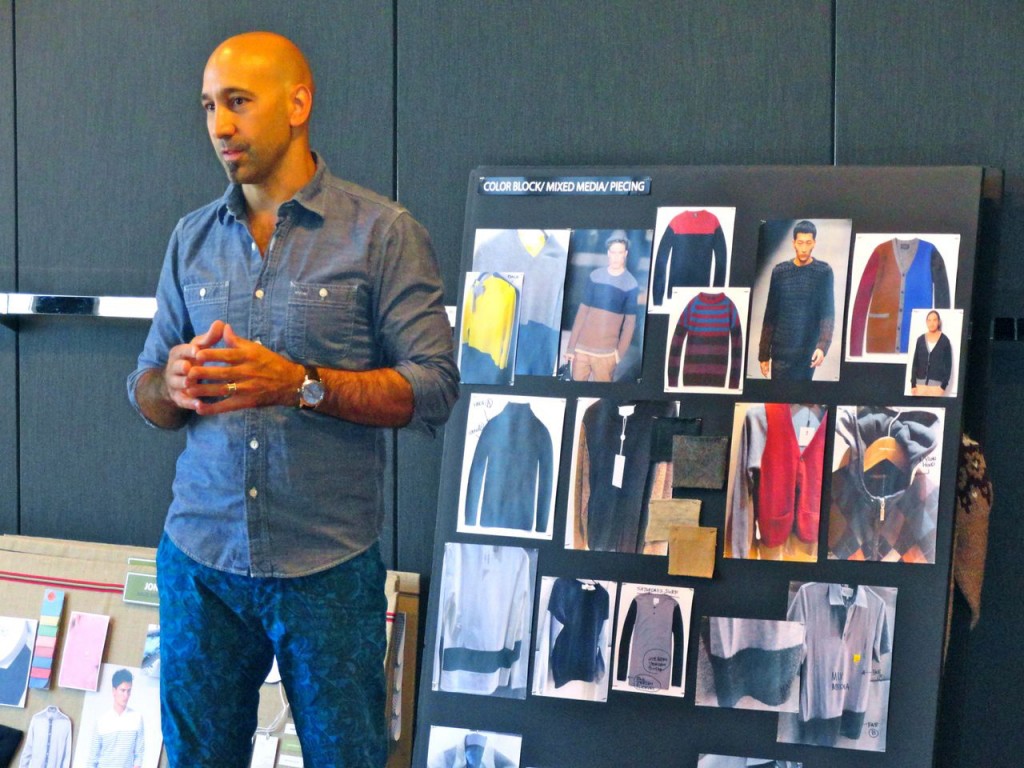 LF USA Creative Director, Anthony Caputo, presents to online Fashion Merchandising and Journalism students in New York.
The students had the opportunity to view many of the design ideas for some of LF USA's new business pitches and partnerships. By presenting an assortment of mood boards to the group as examples, Anthony jumped into the specific development cycle that his team takes for each season and discussed how the company works with brands to license individual products, as well as create their own brands. Essentially, everything starts with a combination of "big ideas" that the team forecasts through traveling, fabric shows, and assessing current trends. Each individual brand that is a part of LF USA is then able to build their own concepts from these "big ideas" to cater to their specific business or customer.
Anthony then dove into more specifics on licensing, covering the personal risks and expenses that push brands to release the reigns on the manufacturing side of the business – another area in which LF USA specializes. LF USA designs, manufactures and markets that brand and, in turn, pays the brand a royalty fee or percentage of sales. Anthony used LF USA's most recently won partnership with Sperry as an example, showing the students the presentation that was given to Sperry to showcase LF USA's expert ideas for the brand's potential break into the apparel market.
The students continued the enthralling discussion upon regrouping at the Hudson Hotel before the next part of the workshop. They shared knowledge and even personal experiences of working with retailers who license products, as well as their designer collaborations and those who remain in total control of their brand such as Ralph Lauren. Keanan Duffty also guided the conversation toward a discussion on white space – identifying a missing market within a specific retailer – and how brands work with companies such as LF USA to fill it.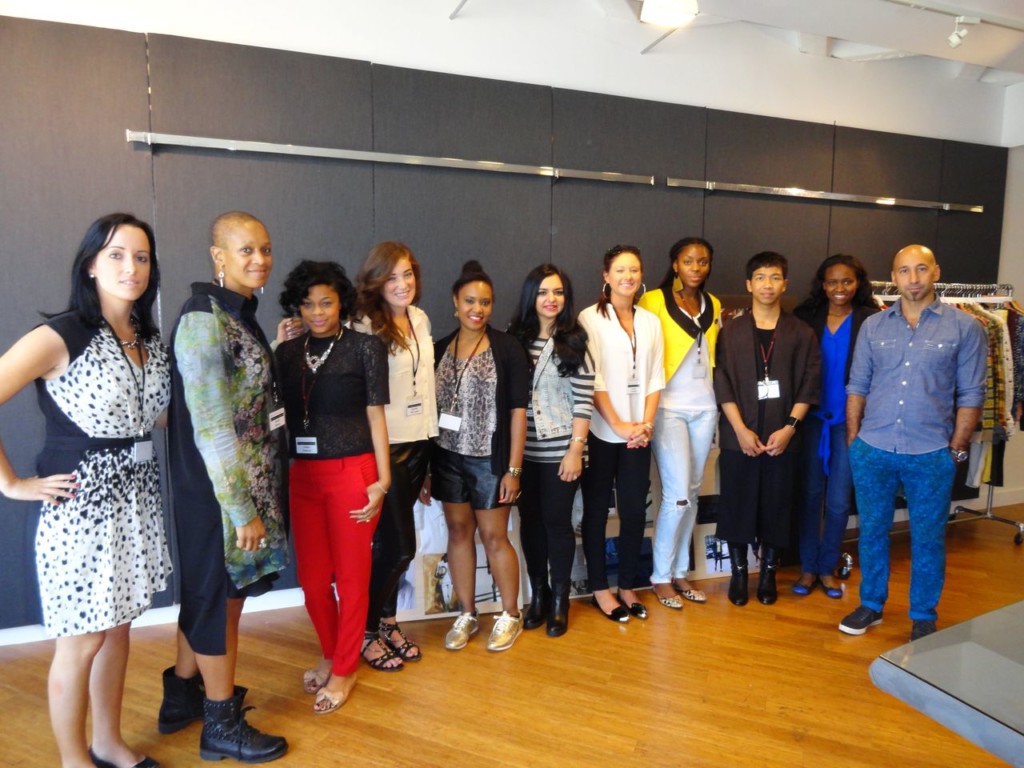 Overall, the students enjoyed their experience at Li & Fung, learning about one of the most important companies in the industry who is leading the charge towards the future of branding and licensing.
Photos and article by Bethany Mullinix.
To learn more about the School of Fashion's experiences at Mercedes-Benz Fashion Week in New York, click here.