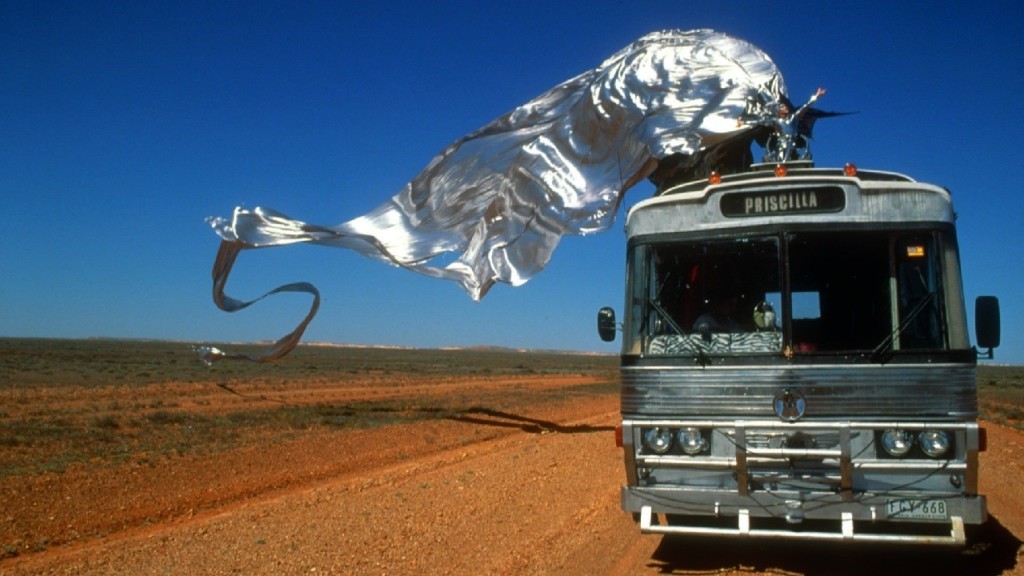 Just when I think you guys can't surprise me any more; you go and do it again. It turns out that not one of my Thursday seniors (read: CDFP-5 337. There! Named and shamed!) has seen (or even heard of) this week's offering. If I were Pope of all things Frocky, there'd be some serious excommunications happening right now. A road trip through the Australian Outback, with two drag queens and a transsexual is what's on the slab this week.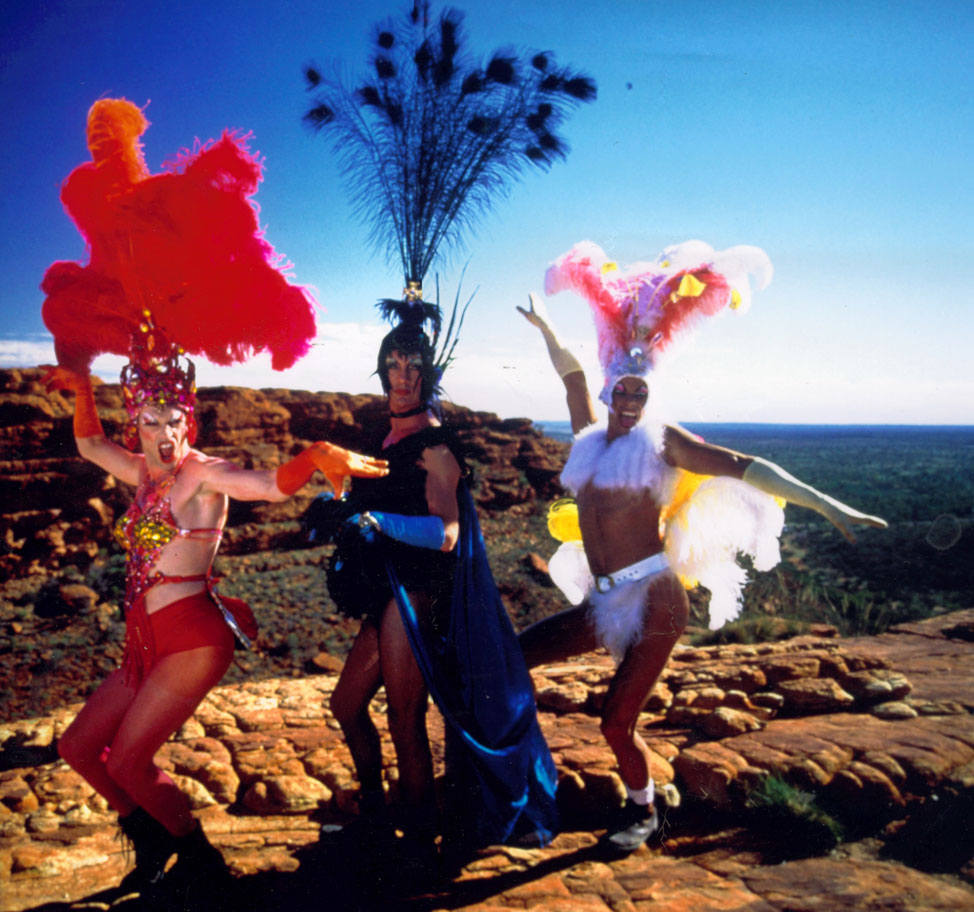 "The Adventures of Priscilla, Queen of the Desert" (1994), stars Terence Stamp, Hugo Weaving, Guy Pearce, a bus called Priscilla, some Oscar winning costumes, and lashings of great disco tracks. Let's face it, any movie that includes a scene of a drag queen straddling a huge stiletto, mounted on a speeding bus, swathed in a billowing silver lame cape, while lip-synching an aria from Verdi's "La Traviata" is ok in my book. (Apparently, since making this movie, straight actor Guy Pierce spends an inordinate amount of time rebuking assumptions that he's gay – so believable is his performance!)
Also, after watching this movie, you'll never look at a ping pong ball in the same way again!
This weekend I'll be glue-gunning my Eames chair and twenty yards of lame to the roof of a friend's Toyota…just for the sheer, irresistible goddamn glamour of it all.
Check out the above clip from "The Adventures of Priscilla, Queen of the Desert". For more "Friday Box Offices" with Rob Curry, click here!