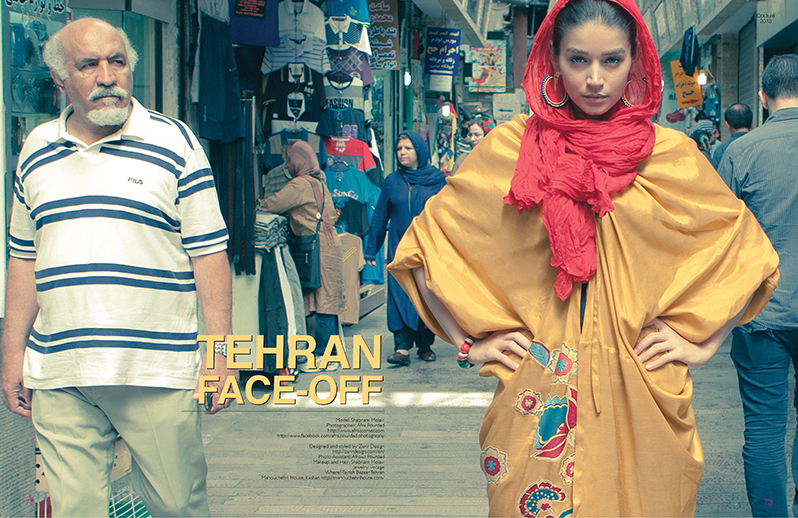 Image courtesy of Afra Pourdad, FSHN magazine.
Happy Monday, fashion students. Today's "Monday Morning Photo" celebrates a major milestone in fashion editorial. The latest issue of Bay Area based fashion magazine, FSHN, features the first ever complete high fashion editorial shot in Iran, exclusively for the publication by Berkeley based photographer Afra Pourdad.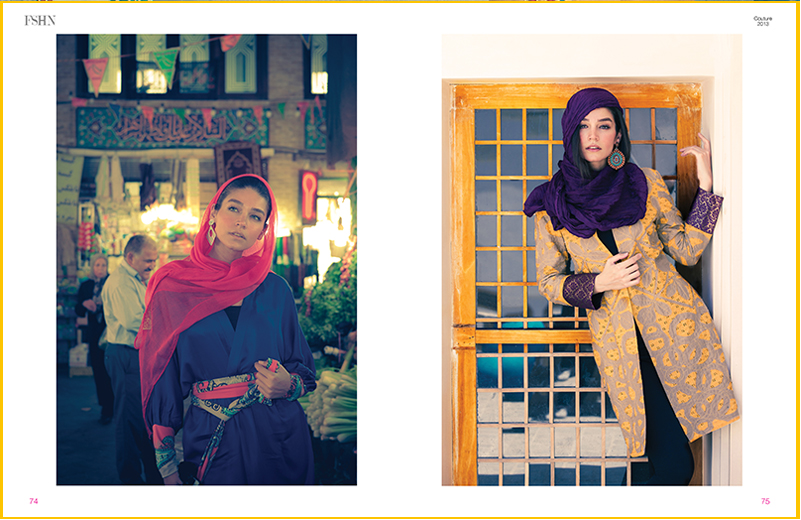 Image courtesy of Afra Pourdad, FSHN magazine.
The editorial shot in the Tajrish Bazaar in Tehran, as well as at the famous Manouchehri House in Kashan, was put together by a team of 10 including model, designer, makeup and hair artists, assistants, and the photographer. It aims to showcase the contradictions that exist within Iran today, with the new generation of "20-somethings" pushing the boundaries that have defined for them over centuries, while staying within the respectable limits of their religion.
FSHN publisher Elisabeth Thieriot said "At FSHN Magazine our mission is to create a publication that transcends global boundaries and the leading publication showcasing emerging designers from all around the world. This editorial featuring the work of Zarir Design, and shot by the incredibly talented and courageous Afra Pourdad, gives the world a peek behind the iron curtain and lets you see the contradictions and culture of everyday Iran."
Congratulations FSHN on this groundbreaking feature! To see more of the magazine's latest issues, click here.