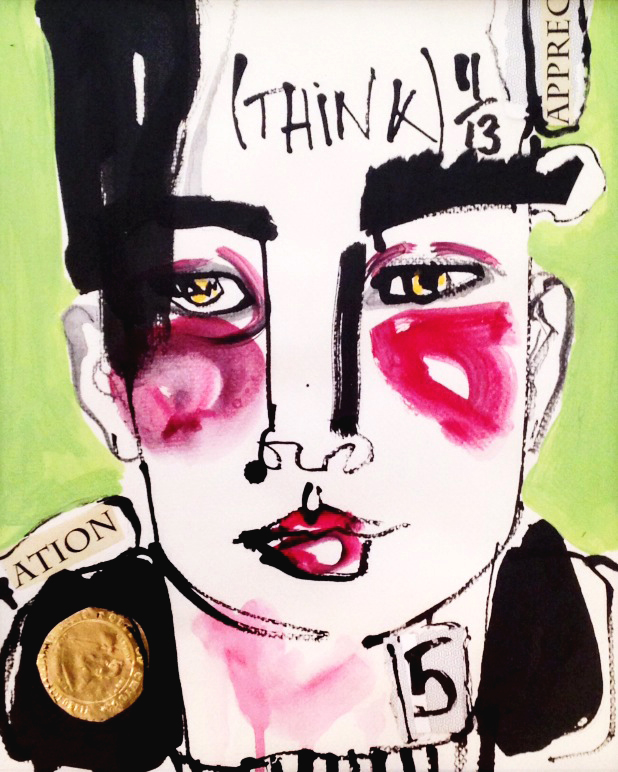 Academy of Art University's very own Dale Dombrowski will have an art exhibit up at Julie's Coffee and Tea Garden for all of May and June. The exhibit will be drawings with mixed media and collage.
Dale Dombrowski has been a director of visual merchandising (display) for two popular specialty retail stores, Pottery Barn and Restoration Hardware. He was responsible for the merchandising direction and store expansion/ development for both companies. With a combined twenty year career in visual merchandising for both of these companies behind him, he came to teach at the Academy of Art University as a fashion department instructor in 1999. Dale teaches fashion drawing, fashion design, visual merchandising display. He lives in Oakland, California.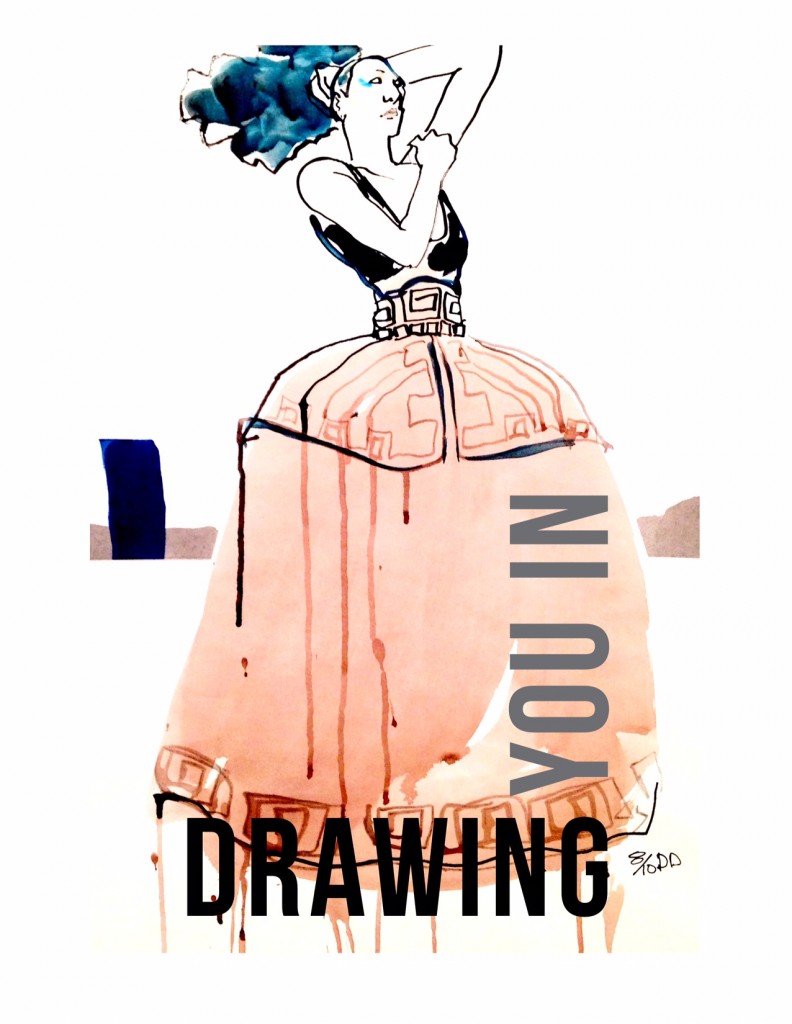 "My work speaks to the moment I cross the threshold of my dreams and step into the studio to work," says Dale. "That studio could be a designated room, a kitchen table or a seat on the Larkspur Ferry."
"I have been drawing from a very young age and I feel just now I am at the beginning of my creative journey. My drawing practice gives me the delight of observation and it also allows me to stay engaged with giving form to my dreams. My life as an illustrator and artist has grown out of my many experiences of various fashion / retail involvements during my life. As a teacher / mentor I have always said to my students that it is important to explore and relinquish the idea of perfect outcomes. Too often we lose our creativity or hold ourselves back from full exploration of our creativity. We forget to play. When we are so concerned with making it look good or wanting it to be perfect we do not give ourselves the chance to fail, and allow our natural state of being to come to the paper, canvas or stone. I have found my way through my work as my drawings have always given me the courage to go where I would let them take me."
"The drawings in this show represent the beauty of the hand drawn line, the flourish and the sudden inspiration of color and gesture. In an age when so much artistry relies on the computer, this becomes a fresh approach to the viewer."
Julie's Coffee & Tea Garden is located at 1223 Park St Alameda, CA 94501.
Hours
M-F 7am-7pm
S-S 8am-7pm
Social Hour specials Mon-Fri 4-6pm
We hope you enjoy the beautiful exhibit this month!