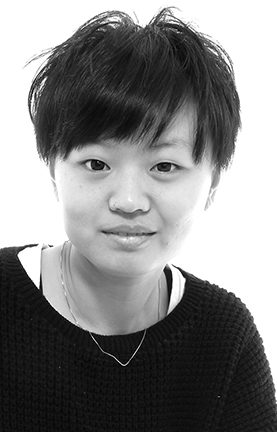 Partners in business and in life, School of Fashion alumni Mingyu Du and Dan Dong credit the Academy for being the catalyst that started their careers and their label 625 Lab, which is named after the School of Fashion Polk Street building. Now living and working in New York, the design duo share their upcoming plans for the rollout of 625 Lab and reminisce in the sweet nostalgia of fashion school life.
Malcolm Thomas: When did you graduate? 
Mingyu Du and Dan Dong: We graduated in December 2013.
MT: Did you both go to AAU?
M+D: Yes, we both went to AAU [starting] Spring 2011.
MT: How did you two meet?
M+D: We met each other at school orientation in 2011 and then we became classmates and roommates.
MT: Is it difficult being partners in business and life?
M+D: Not at all. We have similar habits and hobbies. When we're working together, we can always find something in common. We have the same goal. That's the reason we've been living together and doing business together for more than four years. Even though we have different opinions we always find a balance.
MT: Why the name 625 Lab?
M+D: One day, Ming bought fabrics from B&J [Fabrics], and a salesperson said," Your brand sounds like a street name.  Which is exactly what we wanted. 625 is the number of the School of Fashion building. We spent most of our time there in the last three years. It was like a big magic lab for us, because we [got to] test out  different fabrics and use them to make all kinds of garments. We were always full of inspiration, and a lot of good collections were born there. The number means what we paid, what we gained and what we are dreaming for. Scientists invent new techniques in labs, and we created our first line in the 625 Lab.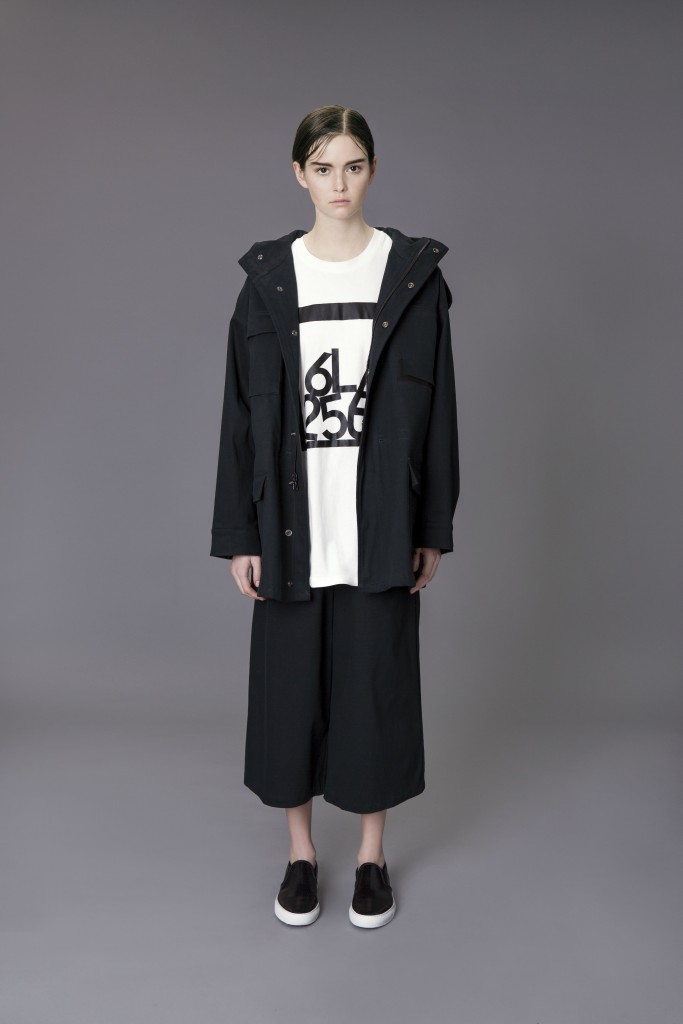 MT: Are you selling your line in stores?
M+D: Not yet. We are connecting with some stores in New York and will be selling them in August, but we are planning to sell our collection on our website soon.
MT: Tell us about your collection – fabrics / shapes / colors.
M+D: We prefer clean cutting lines and believe simplicity is powerful. About the choice of fabric, we choose high quality wool, cotton and fur. The fabric contacts with our skin directly, so we must ensure the comfort of fabric of our garments. We also took the textile class at school and we both loved it. We did a print and put it into our collection. Except for the print, we used lots of contrasting colors this season, such as black with gray, dark gray with light gray and navy with black. All these colors are very easy to style together. Wear your sneakers and grab your handbag, that's it! Most of the shapes of this collection are boxy and oversized, which is consistent with our design details, such as the pocket. We used straight lines and squares to make the pocket designs more interesting. We think interesting and fine details are more attractive and impressive.
MT: What inspires you / where do you find inspiration?
M+D: One day, when we walked into our studio we saw a picture frame hanging in the pocket of a garment sample. It looked very interesting and also reminded me of the art works of [the late] artist Jean Spencer, [whose work] I had once seen. So we started to do research. We are always inspired by life. Modern art, music, travel, even a piece of folded paper. [Everything] inspires us a lot. We usually go to museums when we have time and there are lots of art fairs and exhibitions in NYC.
MT: What is next for 2015?
M+D: We are preparing the Spring/Summer 2016 collection for our brand.
MT: What's the funniest thing that's happened recently in your business?
M+D: After the collection came out, our friends came to our studio and said that our studio was more like a store. They couldn't wait to try on [our pieces] and purchase them. Even though we haven't started to sell them yet, we have already have more than ten orders from our friends. We are so appreciative of their support.
MT: What is your favorite memory from your time at the School of Fashion?
M: I kind of miss those days staying up late to do projects. My favorite memory is when I was doing my collection in 2014. We were all worked so hard and encouraged each other. Also, the teacher's advice always helped me improve and still influences me now.
D: I'll always remember that time my friends and I were working together in the basement of 625 Polk. We were so busy but enriched at the same time. I'm so lucky to have met Ming and other friends in AAU. My three years spent at AAU will be my best memories forever.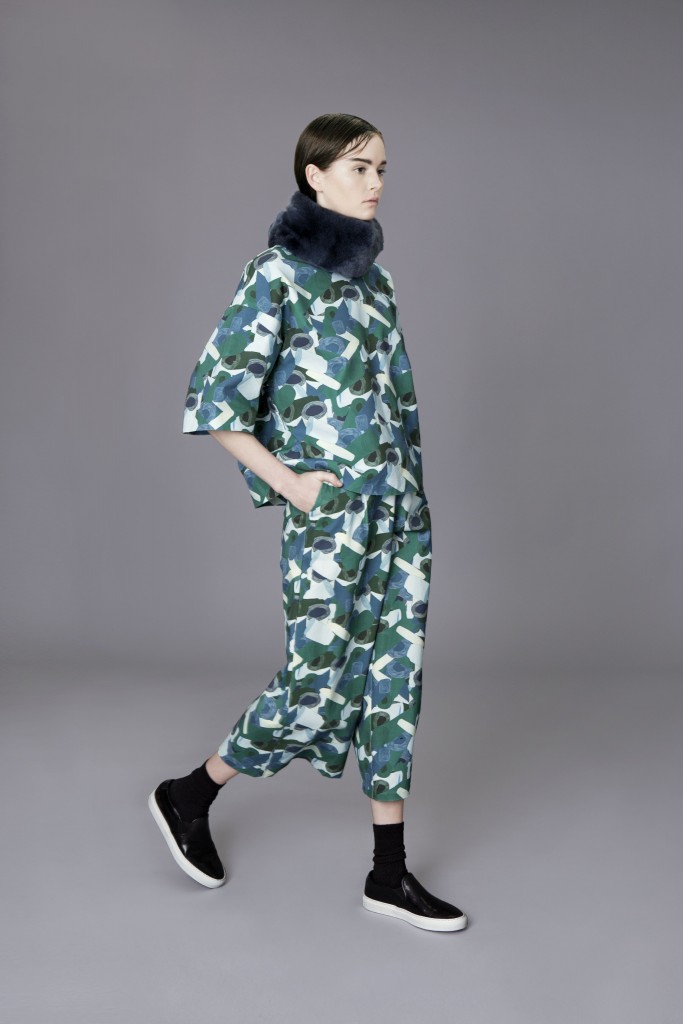 MT: What is your favorite memory of being in New York Fashion Week?
M: The best moment I have ever had was being backstage to see my collection on the runway. I am also very excited to see so many talent AAU designers showing their collections at New York Fashion Week every year!
D: I have seen the AAU shows at New York Fashion Week four times. So many excellent collections have been shown in Lincoln Center. I'm so proud I was one of those students.
MT: What advice would you give to students?
M+D: Make a to do list before you go to bed, that will help make things more efficient the next day. Don't always look at what others are doing and stop complaining that you didn't have enough time. Be positive, find your advantages and maximize them. Keep practicing and constantly learning. The process will make you ready for the challenges of the future. Opportunities will always open to prepared people. More importantly, you need to have someone to talk to and discuss everything with to get useful advice. Not too many designers can achieve their success without the help of their friends, teachers or business partners.
Visit: http://www.625lab.com ; Follow 625 Lab on Instagram: @625lab
By: Malcolm Thomas