Gender equality is the latest cause being championed by CHIME FOR CHANGE, a campaign founded by Gucci in 2013 with Salma Hayek Pinault and Beyoncé Knowles-Carter to unite and amplify voices that advocate for girls and women around the world.
Gucci announced its support of six organizations that are fighting against gender inequality: Equality Now, Global Fund for Women, Ms. Foundation for Women, UN Women, Vital Voices and Women Deliver. With the campaign slogan "To Gather Together", Gucci is promoting gender equality through the publication of a zine, a short film, and murals painted in cities around the world.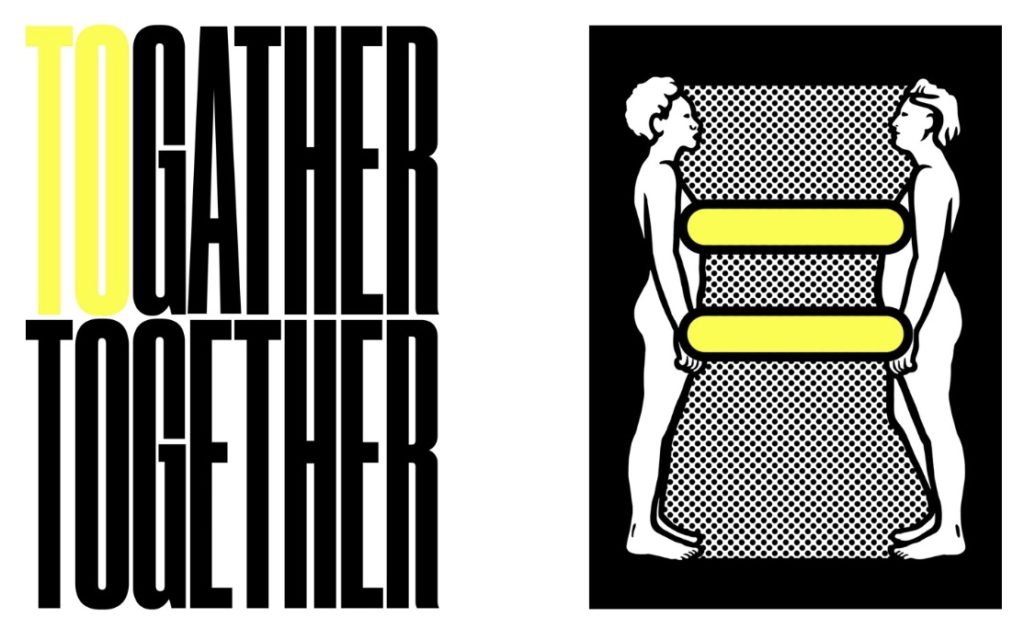 "You are holding voices that have been gathered together. These newly bound voice call for change, for a different world."
These are the introductory sentences of the debut issue of Gucci's CHIME FOR CHANGE zine, a collection of work by activists, artists and writers around the world who are promoting gender equality and self-expression.
For Iranian singer Gola, it's a world where women aren't barred from certain dreams, like singing solo, and persecuted for daring to follow them.
For queer French writer Edouard, it's a world where he doesn't have to explain why he won't send his rapist to jail.
For poet Travis Alabanza, it's a world where growing up doesn't come with an awareness of and coerced subscription to gender binaries.
For model Hanne Gabby, it's a world where she isn't an intersex genital mutilation survivor, a world that doesn't need the #End IntersexSurgery campaign she started.
For Brittany Packnett, it's a world where Maya Angelou's achievements aren't a contradiction to the rules of society.
For writer and performance artists Alod Vaid Menon, it's a world that doesn't feel compelled to box people into categories without their consent.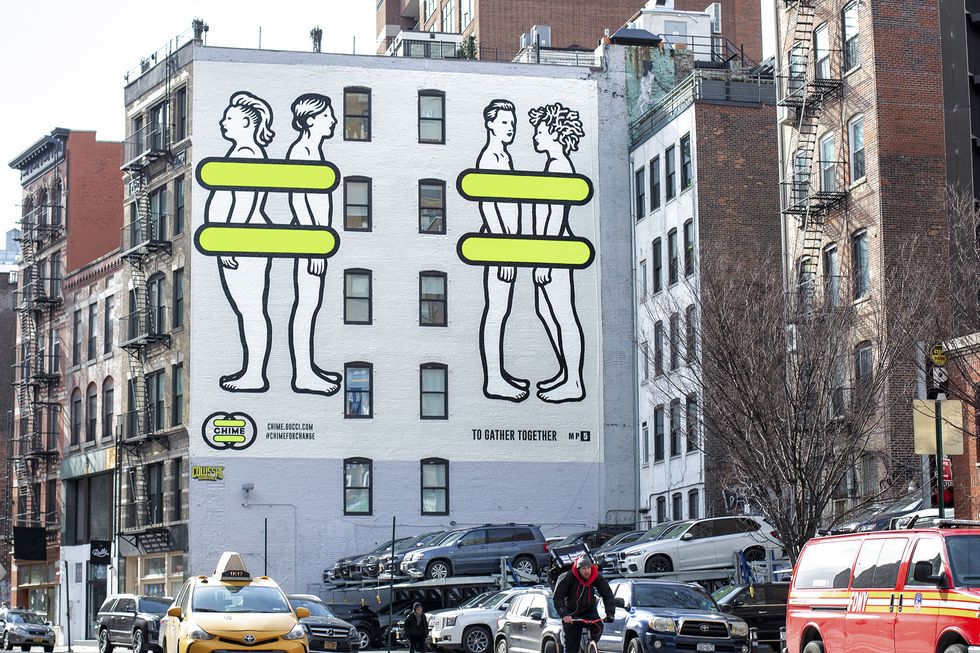 For all these people, and so many others around the world, gender and the rigid norms it imposes on society has affected them in some way, whether it's stifling their voices, preventing them from expressing themselves, or inhibiting their dreams.
CHIME zine is a collection of these experiences, edited by writer Adam Eli. In partnership with 1 Granary, issues were distributed to various universities across the United States, Belgium, Finland, France, Israel, Italy, Ukraine and the United Kingdom. Amongst the tales of human experience are gender themed crossword puzzles, stickers and an illustrated guide on "How to advance gender equality in your everyday life". 
CHIME FOR CHANGE was founded by Gucci in 2013 to unite and amplify the voices advocating for girl and women around the world. Co-Founders Salma Hayek Pinault and Beyoncé Knowles-Carter have led the campaign with the aid of partner organizations, supporting projects and organizations that empower and promote gender equality.
In January 2019 Gucci premiered a short film by Jade Jackman and Irregular Labs, The Future is Fluid, at the Sundance film Festival. The film explores the definition of gender according to Generation Z, with subjects from Brazil, South Africa, the United States, England, India, Italy, Canada, the United Kingdom, Singapore and the UAE.
For 2019 edition Gucci's Creative director Alessandro Michele worked with Italian street artist MP5 to created murals of genderless human figures that will soon appear in cities like London, Hong Kong, New York, Milan, and Taiwan.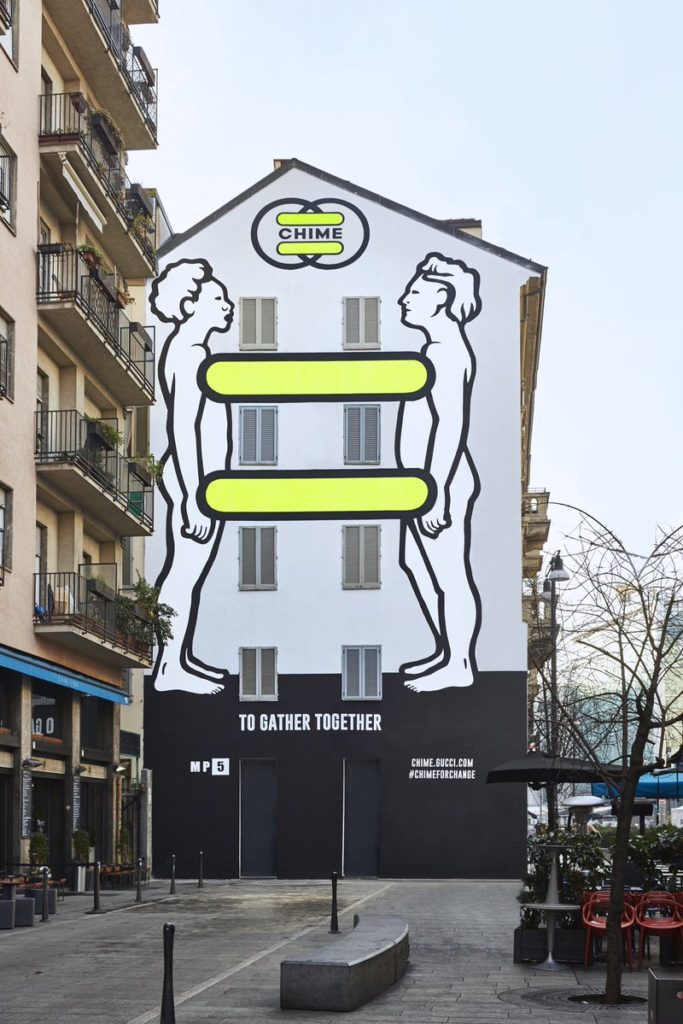 In the 6 years since its inception, CHIME FOR CHANGE has funded more than 425 non-profit projects with 156 partners in 89 countries, directly benefiting over 570,000 girls and women around the world.
By Adriana Georgiades, MA Fashion Journalism
Pick up your copy of Chime for Change zine at the front desks in School of Fashion buildings at 625 Polk St., 410 Bush St. and 180 New Montgomery St. Reach out to Fashion School Daily editorial team with story ideas for the next issue of Chime for Change zine.